Neurology Care at Scripps Clinic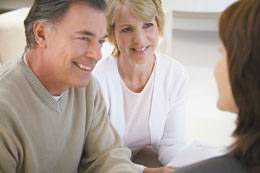 Neurology Care at Scripps Clinic
The Division of Neurology at Scripps Clinic in San Diego, Calif. provides medical, surgical and support services for people with diseases of the nervous system.
Using sophisticated diagnostic technology and advanced treatments, our neurologists and nurse practitioners strive to provide relief from the symptoms caused by neurological disorders. While building partnerships with their patients, they collaborate with neurosurgeons and other specialists at Scripps Clinic and Scripps Green Hospital to provide comprehensive care. In a comfortable setting, our clinicians offer the treatments, education and support needed to help people cope with their condition and lead a better life.
In addition to providing patient care, our medical team is dedicated to finding new treatments for diseases affecting the nervous system. The Shiley Brain Research and Treatment Center, the division's research arm, is comprised of Scripps Clinic physicians and scientists from The Scripps Research Institute. Together, they work to bring discoveries from the laboratory to the bedside of patients with stroke, multiple sclerosis, Parkinson's disease, Alzheimer's disease, depression, addictive disorders and more.
If you have been newly-diagnosed with a neurological disorder or are looking to explore new treatment options for a pre-existing condition, the specialized care you need may be available at Scripps Clinic.
*A referral from your primary care physician or other specialist may be necessary before you can schedule a consultation with the clinicians in the Division of Neurology. Please call your insurance provider to determine authorization requirements. Contact us to inquire about self-referrals.