What Should You Do After Being Diagnosed With Cancer?
Four tips to help you manage your cancer care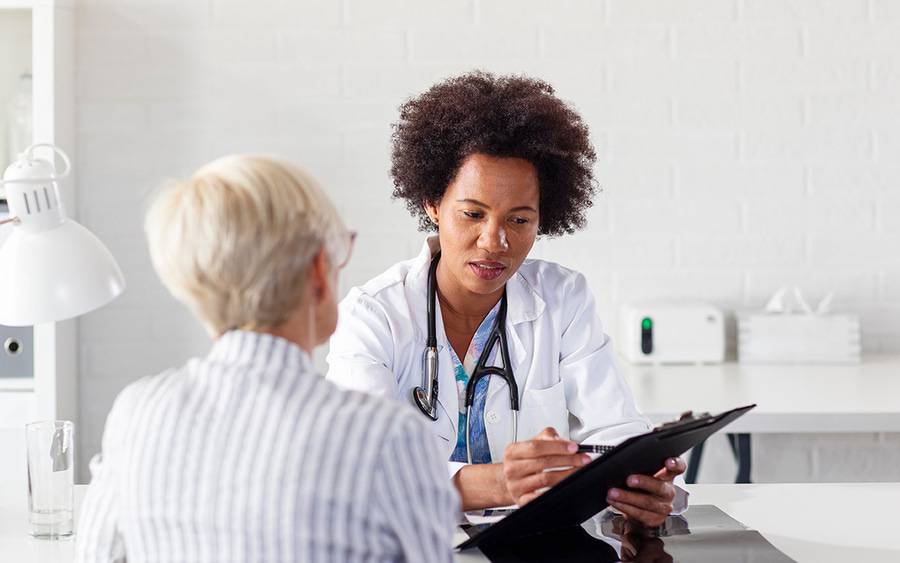 Four tips to help you manage your cancer care
It's normal for anyone who has been diagnosed with cancer to experience a mix of emotions and want to know more about their condition.
It's also important to take control of the situation, build support and learn what to expect. Your health depends on it.
Every person faces a new cancer diagnosis differently. Some people want to know every detail about their condition, every potential step in treatment, every possible option and side effect. Others want somebody to listen as they talk through their hopes and fears. Still others may need concrete assistance gathering resources and support.
The cancer journey is both a personal and shared experience. It's important to know that you are not alone as you learn more about your cancer diagnosis and treatment. There is plenty of support available to help you cope and deal with the journey ahead.
The following tips can help guide you through your cancer treatment.
1.     Build your support team
It's okay to ask for help. Having a strong support system is important during your time of need. Navigating a health system can be time-consuming with all the tests, doctor's appointments and questions that follow a cancer diagnosis.
Family and friends and cancer support groups can be essential parts of your support team. They can provide both practical and emotional support.
A family member or friend can:
Go with you to appointments, help take notes and ask questions
Help take care of you when you're not feeling well
Take care of errands
Just be there when you need them
2.     Get to know your care team
Your health care team can provide different types of support. Get to know members of your team, especially those who are going to be coordinating your care.
Your cancer care team may include:
Oncologists, including radiation oncologists, surgeons and other cancer treatment experts
Oncology nurses and nurse navigators
Cancer diagnostic specialists
Patient support professionals
"Your cancer care team works collaboratively, sharing information and coordinating your care throughout your journey," says Thomas Buchholz, MD, medical director at Scripps Cancer Center and a radiation oncologist at Scripps Clinic. "Patient care takes and entire team that includes not only medical specialists, but also nonmedical professionals."
Your patient support team may include a social worker, a mental health professional or a registered dietitian. It may also include a specialist in genetic counseling, integrative medicine, rehabilitation therapy, spiritual support and home health care.
3.     Learn your treatment options
Asking questions is an important part of your cancer journey.
"Bring your questions to your appointment. You need to understand your treatment options in order to make informed decisions," Dr. Buchholz says. "There are many new treatment options for different cancers that have proven to be effective. Ask about the benefits and potential risks. Members of your care team can explain in detail."
Some key questions that newly diagnosed cancer patients should ask include:
What type of cancer do I have? What stage is my cancer?
How was my cancer diagnosed?
What are my treatment goals (cure, control, relieve symptoms?) and options?
How will cancer treatment affect my quality of life
Patients should understand all aspects of treatment, including:
Side effects
Time away from work
Transportation needs
Financial costs
A case worker or financial counselor can help with financial issues.
4.     Find support groups and services
Patient support services are crucial in cancer care. At Scripps, you may be matched with a nurse navigator. Nurse navigators are trained to help patients navigate each phase of care and to ensure that they receive care as quickly and efficiently as possible.
Registered oncology dietitians offer individualized nutrition support for patients with cancer. Oncology social workers can provide short-term counseling for patients and loved ones, assist with transportation, lodging and financial concerns.
It helps to connect with others who are going through similar experiences. Scripps hosts cancer support groups and free workshops and health and wellness events for people living with cancer. Groups are based on specific cancer types, including breast cancer, gynecological cancer and head and neck cancer.