Get tips to make the most of your CSA share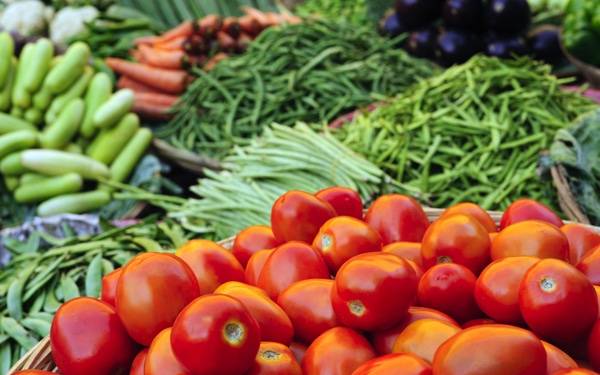 Southern Californians are fortunate. In addition to year-round sunshine, there is also a year-round growing season. Farmers markets and CSA (Community-Supported Agriculture) programs make bundles of fresh, locally grown, organic produce readily available, usually for a fraction of the cost of shopping at an upscale health foods market or traditional retailer.
"CSA membership is a convenient way to ensure you always have fresh fruits and vegetables in your home," says Danielle Lipparelli, RD, manager of clinical nutrition at Scripps Mercy Hospital in San Diego. "Once you learn a few new kitchen tricks, you'll be able to use what's in that box to replace some of the simple carbohydrates we tend to crave with fresh produce."
What to expect in the box
While CSA shares make it abundantly easy to eat the USDA's recommended five servings of fruits and vegetables for adults every day, these weekly or bi-weekly subscription deliveries can also present challenges—such as bags or bunches of unfamiliar foods, or an overwhelming abundance of one kind of food.
Each box (or "share") differs slightly from week to week, depending on what is being harvested at a given time. In fall and winter, a typical 20 pound large share, which may cost between $28 and $35 depending on the farm and the season, might include:
Greens (a bag of spring mix, several heads of of leaf lettuce, swiss chard and arugula)
Bulky vegetables like broccoli, bok choy, and cabbage
Both summer and winter squash, including butternut, acorn, pumpkin, and zucchini
Citrus fruit, like lemons, limes, grapefruits, oranges and tangerines
Apples, guavas, berries and pomegranates
Potatoes, carrots, beets, radishes
Vine-ripened tomatoes
Other surprises throughout the year can include live basil plants, persimmons, green and yellow beans, turnips, eggplant, herbs and even heirloom foods—all organically grown without chemical pesticides.
Extenders, sides and substitutes
Using all this produce is easier when you look at many of the items as additions to—rather than substitutes for—meat and fish main dishes.
"You can cube a lot of the vegetables and add them to soups, stews and pastas," says Lipparelli. "They add bulk to the dish and help fill you up with nutrients, rather than just the pasta itself." Vegetables and fruits can replace empty simple carbohydrate calories and provide nutrient-density and fiber. The extra CSA bulk will help fill you up, potentially helping reduce carb cravings. Dark-green leafy veggies are great sources of vitamins and minerals like calcium, B-Vitamins as well as vitamins K, C, and E in addition to some additional phytonutrients.
Carrots, turnips, parsnips, potatoes and beets
Chop and mix root veggies together with a bit of olive oil and some chopped herbs, then roast them to create a medley of autumn flavors that will freeze well and can be added to soups; risotto, soups, stews or paired with any meat dish. They're even delicious on top of a salad.
Winter squash
The dark orange squashes can be roasted or steamed, then mashed or pureed and frozen for use in breads, soups and even home-made pasta. Pumpkin or squash gnocchi take very little time to make and are a fun, delicious way to get the whole family in the kitchen. "All the orange vegetables are excellent sources of Vitamin A and C," says Lipparelli.
Greens
Greens aren't just for salads. A few handfuls of Swiss chard or spinach added to a morning smoothie made with a banana and almond milk add a surprisingly delicious burst of flavor. Nearly any green can be substituted for each other in most recipes. And if using greens right away becomes difficult when a box contains six or eight bunches and bags, they can be sautéed down and frozen in zip-top freezer bags for use later in the year, either as side dishes or as healthy additions to casseroles and other dishes.
Breakfast boosters
Cubed summer squash, chopped greens, onions and fresh herbs are all wonderful additions to breakfast egg scrambles, and they'll add both color and nutrients to the most important meal of the day. Sweet squash purees can also be added to oatmeal or other hot breakfast cereals, along with a hint of cinnamon and brown sugar.
Breads, muffins and cakes
All kinds of squash (and even carrots and beets) can be cooked, mashed or shredded and used in traditional recipes.
Citrus
Eaten whole or juiced and frozen (use an ice cube tray to make convenient small portions for cooking), citrus can also be combined with sparkling water to make a delicious spritzer, or whipped up with olive oil for a tasty salad dressing.