How to Convince the Man in Your Life to Get a Checkup
4 tips to help men take their health more seriously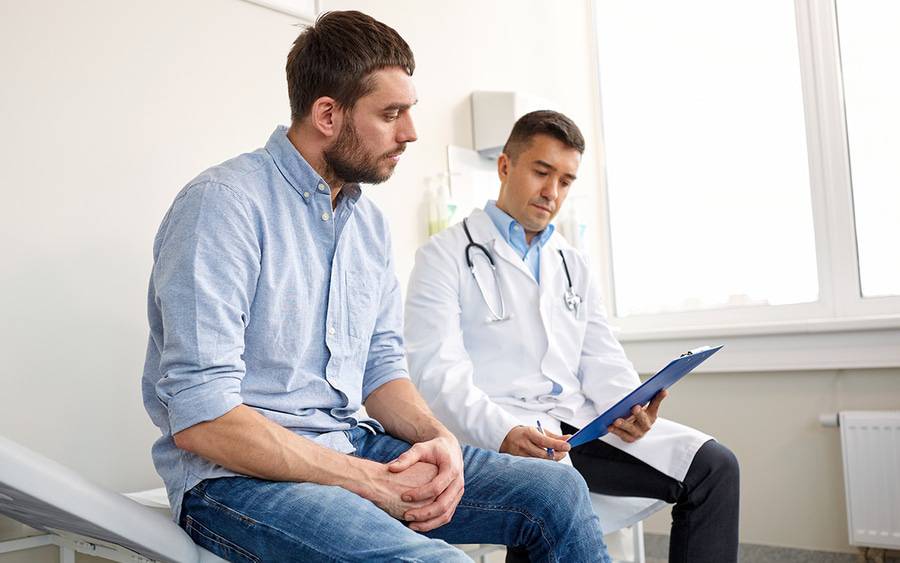 4 tips to help men take their health more seriously
Too busy. Too tired. No need to go. You may hear all these excuses and more from the man in your life when you ask him about going to the doctor.
Men tend to go to the doctor less often than women for a variety of reasons, according to the Centers for Disease Control and Prevention (CDC).
The problem is that delaying or avoiding medical care may have a significant negative impact on a person's health. Regular checkups and screenings can detect the early warning signs of more serious conditions, including many that primarily affect men, such as heart disease, high blood pressure and diabetes.
"Men who feel comfortable going to see their doctor are better able to stay on top of their health and prevent problems," says David LaVine, MD, an internal medicine physician at Scripps Clinic Carmel Valley.
"Working with their doctor, they can identify the potential emergence of 'silent killers,' such as high blood pressure, ensure that preventive screenings are up to date and create a rapport with their doctor so that they feel more at ease broaching difficult conversations in the future," he says.
Various campaigns raise awareness about men's health issues and encourage more men to get regular checkups.
Movember, for example, encourages men to grow mustaches during November to help start conversations and bring attention to health issues that largely affect men, including mental health, suicide and prostate cancer.
In the United States, approximately four in five suicides are men. Prostate cancer is the most common cancer in men, except for skin cancer.
Surveys show that spouses or significant others can play a significant role in assisting men to take control over their own health.
If you have a man in your life whom you think could benefit from a visit to his doctor, there are many things you can do to help.
4 tips to help men get control over their health
Whether he is taking the initiative to go see his doctor or just needs help, offer your support.
Help schedule an appointment if needed. If he doesn't have a regular doctor, assist him in finding someone whom he agrees would be a good fit. Try to make the appointment at a convenient time and offer to go with him.
2.   Suggest virtual care
Studies show many men prefer seeing their doctor virtually, which has become easier to access.
According to a 2021 national survey by the Cleveland Clinic:
66 percent of men have used digital health services during the past year.
29 percent of men prefer to have an online visit with a health care provider rather than an in-person visit.
44 percent of men prefer to discuss sexual health issues with a doctor online or over the phone because they are too embarrassed to do it in person.
At Scripps, virtual care services – symptom checker, E-visits and video visits – connect patients with their health care providers to manage various conditions. Services are offered through MyScripps, the Scripps patient portal.
3.   Help with preparation for visit
Help him develop or go over a list of questions that he wants answered, along with any symptoms he may be experiencing. Remember to include personal medical history and family health history.
Some men don't like discussing certain health issues because they don't want to be told that they should change their diets or lifestyle. Discussing those lifestyle habits with him ahead of time may help him feel more comfortable opening up to the doctor.
4.   Help him prioritize his health
Sometimes, men are reluctant to take time away from their careers and family to look into their own health. Often, they will come around when the argument is made that keeping him healthy is a priority for you or your family, especially if health issues, such as diabetes, cancer, heart disease or stroke, run in his family.
Let him know that putting off a doctor visit until he is in pain or at an advanced stage of a disease may make treating his condition more difficult or costly.