5 Things to Consider When Choosing a Pediatrician
Plan to see pediatrician several times during baby's first year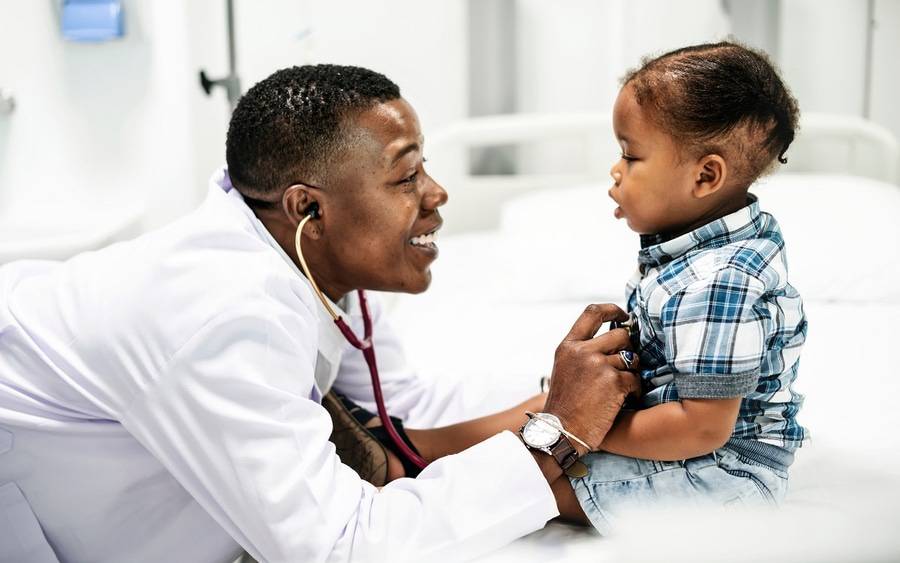 Plan to see pediatrician several times during baby's first year
Choosing a pediatrician to care for your newborn is an important decision that you will want to make before you give birth. The pediatrician you select will come to know your family well and provide you with medical advice during the various stages of your child's development.
During your baby's first year alone, you will be visiting the doctor at least seven times for well-baby checkups. There could also be unplanned visits for a fever or a first cold.
"Parents need to feel they can trust their pediatrician and that the doctor will consider how they want to care for their child," says Gurinder Dabhia, MD, a pediatrician at Scripps Clinic Rancho Bernardo.
Don't skip any appointments for your child, especially newborns. "You do not want your children to fall behind on their vaccinations, physical exams and screenings during their early development," Dr. Dabhia says.
The American Academy of Pediatrics (AAP) says routine baby and child checkups are essential. Especially important are in-person visits and vaccines for children age 24 months and younger. A video visit may be appropriate or available for some health concerns and conditions.
The following five tips can help you in your search for a pediatrician as you prepare for the arrival of your child.
Make sure the pediatrician accepts your health insurance and that the doctor is accepting new patients. Scripps has a wide network of pediatricians across San Diego County and accepts most insurance plans.
One of the best ways to start compiling your list is to ask friends and family members. When gathering your choices, consider the location of the office, regular and weekend hours and after-hours care.
AAP recommends that expectant parents meet with their pediatrician before their child is born. This includes first-time parents, single parents and families new to an area. Parents should also anticipate the need for specific services for their child's health and developmental needs.
2. Verify credentials and experience
Learn as much as possible about the pediatrician you are considering for your child.
A pediatrician is a primary care physician who specializes in the care of infants, children and adolescents through the age of 18 years. They receive training in pediatrics after graduating from medical school. After completing their residency, many become board-certified by the American Board of Pediatrics.
3. Is the pediatrician available and easy to reach?
Easy and convenient communication with your pediatrician and your child's health care team may be very important for you. You prefer a clinic with an online patient portal where you can email your pediatrician, schedule appointments and review lab and other test results.
Also check what is available for after-hours care, particularly with infants. Is there an on-call provider you can reach by phone or online?
Some pediatricians offer same-day visits. That too could make a difference for you.
Most pediatricians offer free visits to get to know them. These visits allow you to meet the doctor and ask him or her questions about their style and philosophy of care.
"Ask as many questions as you need to be sure you're picking the right doctor for your family," Dr. Dabhia says. "Your pediatrician will be your partner and advisor when caring for your new baby. You want to have confidence that your own approach to caring for your child is always considered."
For instance, there are many different methods of helping a baby learn to fall and stay asleep through the night. You may have reservations about letting your baby "cry it out." You need to feel that you can talk to your pediatrician honestly and find another method to try.
5. See how your doctor interacts with your newborn
During your first few visits after your baby is born, pay attention to how the doctor interacts with your child.
"Most pediatricians choose this specialty because we are passionate about children and managing their health," says Dr. Dabhia. "But during your first few visits, assess how your doctor interacts with your child to ensure it's a good fit."
Your infant will develop a special bond with your pediatrician. You want your little one to be comfortable with your choice as she or he grows and develops.