8 Healthy Mexican Food Tips
Traditional Mexican dishes can be diet-friendly and delicious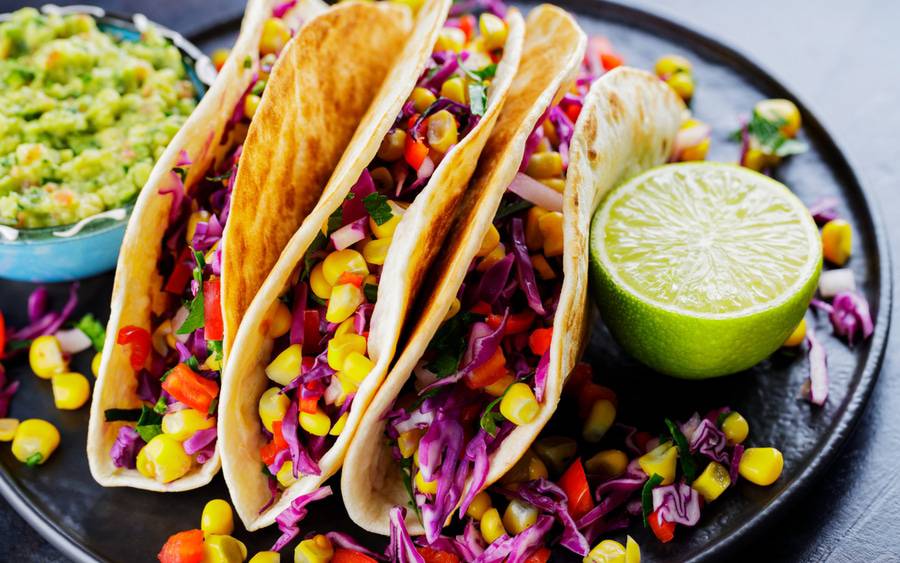 Traditional Mexican dishes can be diet-friendly and delicious
Never-ending chips, cheesy burritos and fried jalapeños can turn a Mexican fiesta into a caloric nightmare. Stick to healthy Mexican food options.
"The traditional Mexican-American diet can be high in fat, with frying being the preferred cooking method, and the use of lard and Mexican cream (crema) in many dishes," says Angel Ochoa, DO, a family medicine physician at Scripps Coastal Medical Center Oceanside. "If you make healthy choices, you can enjoy traditional Mexican food."
While eating out or cooking at home, there are ways to be indulgent and diet-friendly. Using a few ingredient swaps and cooking strategies, you can transform calorie-and fat-laden dishes into healthy Mexican food.
At your next Taco Tuesday, try the following switches to eliminate fat and stay fit:
1. Stick with black beans
Low in fat and calories and high in protein, black beans are loaded with plenty of fiber, vitamins and minerals. At the store, look for no-salt-added or reduced-sodium canned beans.
Nix the refried beans, as they are often prepared with lard, Mexican cheese blends and even bacon. If you crave refried beans, buy the fat-free version in the grocery and check the nutritional content when eating out. 
Pinto beans can be cooked in a crockpot with onion and a little salt and pepper. Instead of frying them with lard, mash them up and maybe add a small amount of olive oil.
The American Heart Association (AMA) offers recipes for healthy Mexican meals made with black beans, including black bean soup and black bean salad.
Queso and nacho cheese dips are tempting, but both are high in fat and calories. Guacamole is made with nutritious avocado, but a little bit can up your fat and calorie intake, so watch your portion sizes. Substitute salsa as a starter, garnish or side. It's fat-free, low in calories and a good source of lycopene.
3. Stay away from beef and cheese
You'll say adios to unwanted extra calories when sticking with beans instead of beef or cheese in such favorites as burritos and enchiladas. You'll also be getting more fiber, instead of fat.
Substituting ground turkey for beef can also reduce the fat content in many dishes, such as albondigas (Mexican meatball soup). AMA offers a recipe for turkey breast and mole sauce.
When you go out to dinner, forget the bottomless bowl of chips and choose a light appetizer with some nutritional value. "Ceviche is a raw fish in a citrus-marinade that is tasty and nutritious," says Dr. Ochoa. "It's light and usually has fruit or vegetables."
5. Ask for corn tortillas
Tacos made with corn tortillas, instead of white-flour ones, topped with a dollop of guacamole instead of sour cream, are a smart entrée pick.
Some popular foods to avoid are nachos, chimichangas, chalupas, taquitos and chile relleno and other dishes that are also deep-fried. Better choices are chicken fajitas, grilled chicken with peppers and onions or a soft taco. AMA offers a recipe for chipotle chicken bowls with cilantro-lime quinoa.
7. Grill, bake, roast or steam
8. Don't go overboard with dessert
If you still have room for dessert, stay away from churros, which are fried, or tres leches cake, made with condensed milk, heavy cream and butter. Dr. Ochoa suggests a scoop of sorbet or ice cream. "If you really want to save calories, get one scoop and share it with everyone," he says.