Finding the Right Doctor for You
5 things to consider when selecting a primary care physician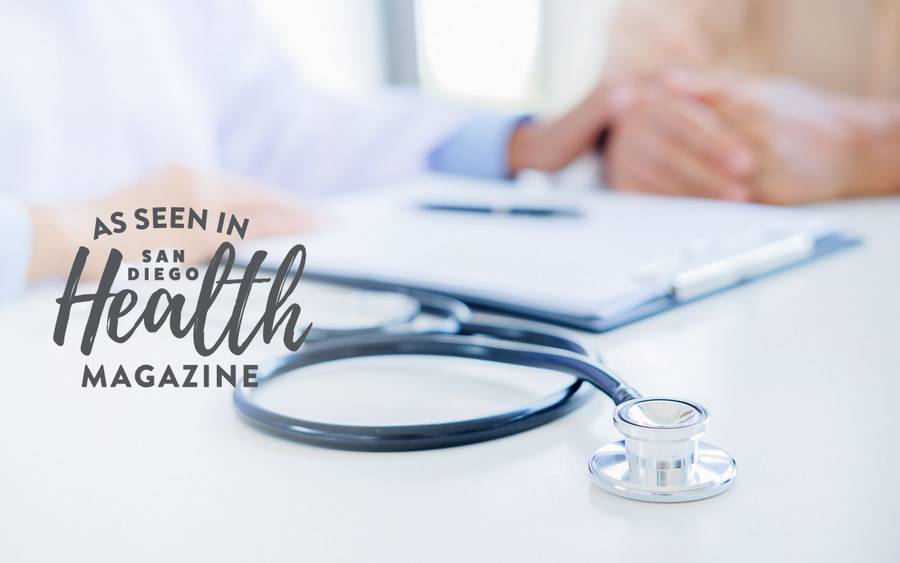 5 things to consider when selecting a primary care physician
Selecting the primary care doctor who is right for you is one of the best things you can do for your health.
"There is something special about the primary care relationship between the patient and the doctor," says Yulia Okhotina, MD, an internal medicine physician at Scripps Clinic Mission Valley. "Primary care doctors have a continuing and comprehensive relationship with their patients and are invested in their lives and in helping them make healthy lifestyle choices."
Often called the "masters of common illnesses" or the "quarterback" of your health care, primary care doctors are your go-to doctors — focusing on getting you healthy and helping you stay healthy. This is the doctor you visit for most of your medical needs, such as check-ups, routine screenings, flu shots and treatment of acute conditions, including sinusitis and sore throats.
Five keys to the perfect fit
As you consider your options, take note of these five tips for choosing the best primary care doctor for you and your family.
1. Find out if the doctor accepts your health insurance
Avoid unnecessary out-of-pocket health care expenses and make sure your doctor is covered by your health insurance. Check with your health plan's customer service department regarding the specifics of your plan type and coverage. If you think you might need hospital services during the year, determine which hospital you want to go to and ask if the doctor you are considering refers patients to that location.
2. Consider the type of primary care doctor that will meet your unique medical needs
"Primary care physicians are trained to care for patients throughout every stage of life," says Anthony Chong, MD, a family medicine physician and chief medical officer for Scripps Coastal Medical Center. "They specialize in knowing a broad range of medical conditions, so they can treat a variety of health issues and promote overall health and screening." 
Primary care providers include:
Family medicine physicians can treat every member of your family, from newborns to teens, parents and grandparents. They help manage many health care concerns including preventive care and screenings, and diagnosis and treatment of chronic medical conditions such as diabetes and heart disease. Family practice doctors can often treat ailments you might commonly visit a specialist for, such as sport injuries and women's gynecological needs, and may also perform common outpatient medical procedures. 
Internal medicine physicians treat adults 18 and older. They are well versed in caring for patients who have complex symptoms caused by chronic conditions or multiple diseases.
Pediatricians are trained to provide primary care to infants, children and teens through age 18. They can help keep your child healthy, ensure important developmental milestones are reached and coordinate care with specialists if needed.
Internal medicine-pediatricians have a strong footing in both internal medicine and pediatrics.
Your primary care doctor may work closely with medical professionals called physician's assistants (PAs) and nurse practitioners (NPs). These providers have extensive education, skills and training. 
"In our complex health care systems, having PAs and NPs on our care team allows us to deliver efficient quality of care," says Dr. Chong. "These advanced practice clinicians assist physicians in addressing patients' needs in the office or by following up with patients after office visits."
3. Think about the practical logistics
Do you want a doctor who is close to home or work? Does the doctor see patients during days and times that work for you? Many primary care doctors offer extended hours in the early mornings, evenings or weekends so you don't have to take time off of work.
Language is also important so you and your doctor can communicate without language barriers. Choosing a doctor who understands and speaks your native language will help ensure you don't miss important information. If you are tech-savvy, ask if there is a secure patient portal that enables you to communicate via email.
4. Ask your friends and family about the primary care doctors they see
It's always good to ask for personal referrals to try to match styles and to have confidence that you are going to a doctor with a reputation for high-quality, patient-focused care.
5. Make sure you feel comfortable with the doctor
You'll want to develop a trusting, long-term doctor-patient relationship — and so do all good primary care doctors. See if you can schedule a "getting-to-know" you appointment to find out whether you partner well together.
Also evaluate the other environmental factors, such as the type of office. Do you want a small, neighborhood practice or a one-stop site that offers specialty care as well as primary care? Notice the demeanor of the individuals who answer the phones, greet you when you come in and take your information, and check how long your wait is to see the doctor after you arrive for your appointment.
"Taking some time to carefully choose your primary care doctor can help ensure your long-term health and well-being," says Dr. Okhotina.

This content appeared in San Diego Health, a publication in partnership between Scripps and San Diego Magazine that celebrates the healthy spirit of San Diego.