Media Cover Free Ride Program for Scripps Breast Cancer Patients
Scripps, Lyft and Ford Warriors in Pink campaign runs through end of the year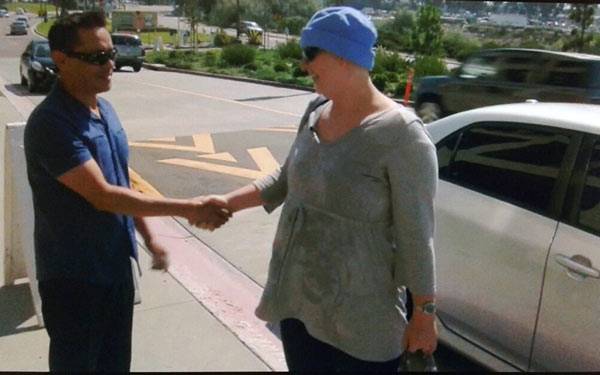 Scripps, Lyft and Ford Warriors in Pink campaign runs through end of the year
10 News and San Diego 6 News recently featured Scripps in stories about a national campaign to provide free rides to breast cancer patients to and from medical appointments.
The 10 News story featured Beverly Mangerich, nurse educator at Scripps Polster Breast Care Center at Scripps La Jolla and Scripps Health breast cancer patient Jennifer Larson of Escondido. KOGO 600 News Radio picked up the 10 News story.
San Diego 6 News followed Larson to her appointment and aired a story that highlighted the partnership between Scripps, Lyft and Ford Warriors in Pink to help breast cancer patients in the San Diego region.
View the coverage on channel 10: Breast cancer patients can get free chauffeurs to hospital
View the coverage on KOGO: Breast cancer patients can get free chauffeurs to hospital