International Conservationist Back to Life-saving Work after Major Heart Surgery
Biologist Bill Toone returns to work in Africa after receiving excellent cardiac care from Scripps Health
Biologist Bill Toone returns to work in Africa after receiving excellent cardiac care from Scripps Health
Bill Toone is celebrating the New Year with a grateful, healthy heart. Toone, an internationally recognized biologist and environmentalist, now has the strength to return to the savannas and rainforests of Africa to continue his life-saving work — thanks to the cutting-edge cardiac care he received from Scripps Health.
On July 15, 2015, just shy of his 60th birthday, Toone underwent open-heart surgery at Scripps Green Hospital for the repair of a life-threatening aortic aneurysm and the replacement of a damaged aortic heart valve.
Six weeks post-surgery, Toone was in Africa, where ECOLIFE Conservation, the Escondido-based nonprofit he founded, works to bring safe, more environmentally- friendly cooking stoves to Batwa (pygmy), Samburu and Maasai people.
Nine weeks after open-heart surgery, Toone was leading a group tracking Uganda's mountain gorillas.
"My profession takes me into very remote areas and it's not an easy trip," says Toone. Decades ago, he started his biology and conservation career at the San Diego Zoo, where he studied the causes of the California condor's decline — a program which drew global attention and acclaim.
"When I knew I had to have surgery, I talked to my Scripps surgeon, Jeff Tyner, MD, and explained that I wanted to maintain my lifestyle, including a previously scheduled trip to Africa," Toone recalls. "Dr. Tyner timed the surgery and my rehabilitation accordingly. And thanks to the wonderful care I received from everyone at Scripps, by the time I left for Africa, I felt 100 percent."
Several months later, Toone remains in awe that such a traumatic medically complicated episode in his life was also a positive one.
"It is stunning to me that I could go through something that traumatic and have nothing but positive feelings about it," Toone says.
Successful path to aortic surgery
Like many people living with an aneurysm, Toone had no idea he had the condition that is an enlargement of an artery. There's a common misconception that an aneurysm means the artery will pop like a balloon, says Dr. Tyner, head of cardiothoracic surgery at Scripps Green Hospital.
"It's more like what happens when you leave plywood out in the rain: It comes apart," Dr. Tyner says. "The inner layers tear, and blood gets in between the layers and you have complications. Dangerous, life-threatening complications."
Fortunately the condition can be corrected with surgery. While aortic surgery has been around for a long time, the process and outcomes have greatly improved, Dr. Tyner says.
One factor for this is that improved imaging technologies allow for earlier diagnosis, helping to avoid dangerous complications. Patients like Toone are also improving outcomes by playing an active role in their recovery.
Monitoring a life-threatening condition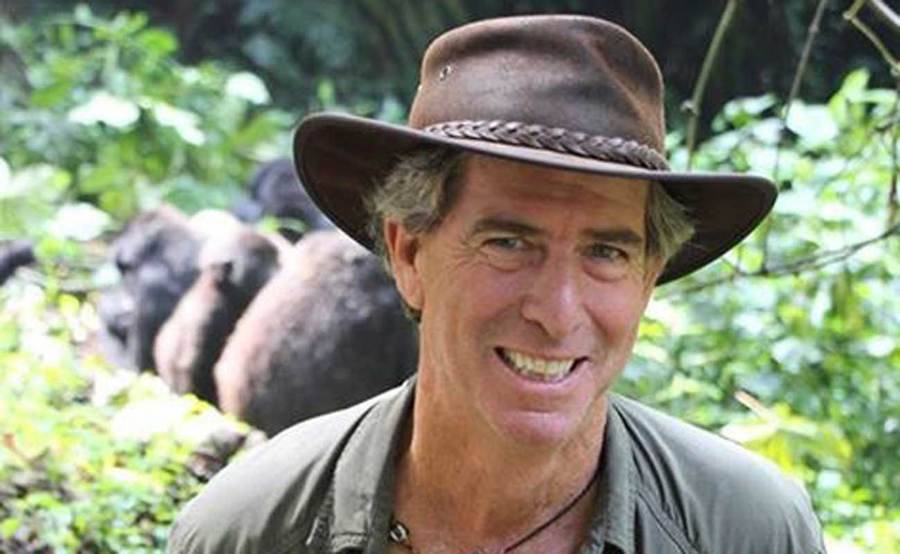 Monitoring a life-threatening condition
Toone knew for years that he had an issue with a heart valve, because doctors could hear it. But his aneurysm was asymptomatic, as it is for most people with the condition. Two years ago, after he returned home exhausted from a long trip to Africa, he fainted.
His wife, Sunni, suggested that given his age and strenuous lifestyle, it would be a good time for a thorough physical exam. During this exam, Guy Curtis, MD, Toone's cardiologist at Scripps Clinic, performed an echocardiogram and detected the aneurysm.
"With advanced imaging technologies, including echocardiograms and MRIs, we are finding a lot more of this disease and hopefully finding it before it becomes symptomatic and the aorta starts coming apart," Dr. Tyner said. Toone had considered himself strong and healthy. He anticipated that his physical would be a waste of time.
"To hear that I had an aneurysm was a shock," Toone says. "To be told that I might not have felt this condition until it killed me? That was scary and took me a little time to come to grips with."
Post diagnosis, Toone said he and Dr. Curtis monitored his condition for about a year and a half and saw no change. Then, suddenly, the artery began to enlarge. Toone was referred to Dr. Tyner, who discussed surgery.
"His aorta was changing faster than we expected it to, and he was relatively young," Dr. Tyner says. "Given the kind of work he does, we didn't want him to get in trouble in the jungle where he could die, because there'd be no way to take care of him out there."
During the surgery, Dr. Tyner removed the abnormal section of Toone's ascending aorta and replaced it with a woven Dacron tube that will be a permanent replacement. He also replaced Toone's aortic valve, which would have continued to worsen and eventually would have needed to be replaced, Dr. Tyner says.
Toone said he was terrified at first.
"This was my first in-patient surgery and they were going to operate on my heart," he says.
But from day one, Dr. Tyner and the Scripps staff began to ease his fears by offering to answer any questions at any time.
"I didn't appreciate until after the surgery how worried I had been for the previous year and half," Toone says. "The day I came out of the intensive care unit, a wave of relief just rushed through me and I realized I didn't have to worry anymore and that had to do with my confidence with Dr. Tyner and his team. I felt so good. Now I'm fearless!"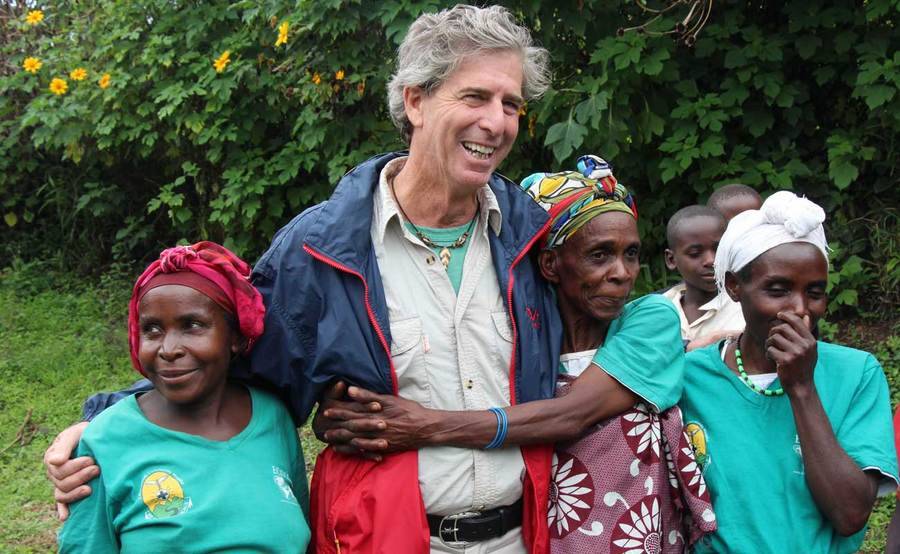 That fearless attitude was immediately evident. Instead of having to be urged by nurses and his doctors to get out of his hospital bed and start walking, Toone asked his medical team how far he was allowed to walk. Just how strenuous could his activity be?
"Recovery is a full participation activity," Dr. Tyner says. "And Bill was a motivated patient. He wanted to get back to the jungle to see his gorillas."
Doctors and nurses told Toone to avoid heavy lifting, but otherwise he couldn't really hurt himself with aerobic activity.
"It's not unusual for patients to feel tentative, especially when you leave the hospital and feel twinges," Dr. Tyner says. "There can be a lot of anxiety for some time. That's why we say the most important thing you can get before you leave is our phone number."
Upon his return to Africa, Toone visited a Maasai village in Kenya, where he has friendly relationships with the residents. When his wife mentioned the surgery to the locals, Toone was surrounded by Maasai warriors who "had my shirt open so fast," Toone says. "They just wanted to put a hand on my chest. They were just fascinated that someone had gone in, done something to my heart and come out again."
That interaction, he said, reinforced his sense of purpose in Africa and how fortunate he is to have access to great medical care at Scripps Health.
Sharing a message of heart health
Part of the ECOLIFE mission is to provide safe, efficient woodstoves to the Batwa people of Uganda, who otherwise use three-stone open fires that contribute to the smoke and burns that are major factors in the population's short life expectancy.
Dr. Tyner said Toone's story should also deliver a message closer to home.
If someone in your family has died suddenly of unknown cardiac causes, or if you have a bicuspid heart valve, which can mean you are predisposed to an aneurysm, consult with a cardiac specialist. Early detection and monitoring can mean preventing dangerous complications from developing.
"Additionally, it's great for people to see through an example like Bill that you can have these conditions, get corrective surgery and then not only walk on the beach afterward, but trek through the hills in Africa," Dr. Tyner says. "This is why we do this, not so you can hold a remote in your hand. That's especially important to realize in Southern California where you can go surfing, skiing, backpacking and enjoy so many other activities."