Mother's Heart Attack Prompts Daughter to Be Proactive
San Diego woman maintains heart health with help from Scripps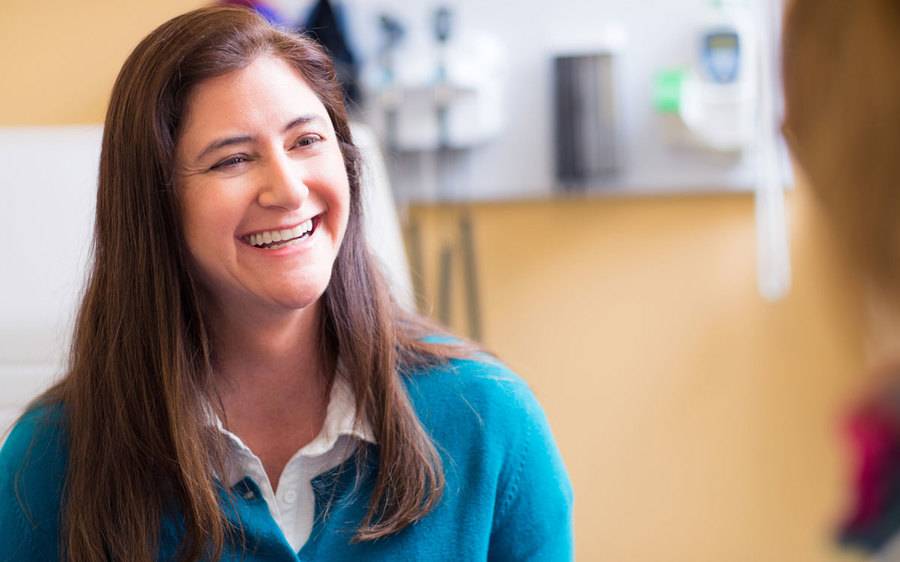 San Diego woman maintains heart health with help from Scripps
For years, Mildred Lipman had been telling her children she was going to die of a heart attack, but her doctors ignored her concerns. Then, in 1997, a massive heart attack took her life at age 62.
Her daughter, Laurie, recalls her mother's fear and frustration. "She kept telling her doctors her brother had to have bypass surgery at the age of 35 and she was afraid she would have heart problems too, but no one listened," says Laurie, 50. "They just told her women don't have heart attacks."
The misconception that heart disease affects only men has been common for decades. Only in the past 20 years have researchers learned that heart disease absolutely does affect women. In fact, it is the leading killer of women worldwide, taking the life of one in three women in the United States every year.
Now, medical and research professionals are learning more about women and heart disease — including the significant differences in diagnosis, treatment and prevention between women and men. Among those differences are the symptoms of a heart attack.
While both men and women feel chest pain, women may have more subtle symptoms than men, such as shortness of breath, fatigue, dizziness, nausea, vomiting, sleeping problems, or pain in the jaw and neck. What's more, these symptoms can start up to a month before a sudden event, and often are overlooked.
Laurie says her mother was often tired and complained of being short of breath, but because she was a woman and didn't have the typical heart attack symptoms that men have, doctors didn't believe she was in danger.
Women's heart care at Scripps
Mildred's experience has made Laurie, who works as a financial planner in La Mesa, vigilant about preventing heart disease. Laurie decided to see her Scripps Clinic primary physician Jeanne Gromer, MD, who discovered cholesterol build-up in Laurie's carotid artery, as well as high cholesterol.
Dr. Gromer suggested she start prescription statins to lower her cholesterol levels, but Laurie wanted to try to lower her numbers by exercising and changing her diet. Dr. Gromer agreed to give her three months, and though Laurie followed a heart-healthy diet, increased her exercise and lost weight, her cholesterol numbers didn't budge.
She was then referred to cardiologist Elizabeth Kaback, MD, one of four female Scripps Clinic cardiologists at the new Scripps Women's Heart Center. Dr. Kaback has a special interest in integrative approaches to the prevention of cardiovascular disease and was able to assist Laurie in meeting her goals.
They sat down together and developed a treatment plan that included continuing the dietary and lifestyle changes she had already made, and adding supplements proven to lower cholesterol. Before too long, Laurie's numbers improved. She achieved her goals, and several years later is still doing well.
"I don't take any prescription drugs for my heart," Laurie says. "I see Dr. Kaback on a regular basis, we do my labs, she makes adjustments, and I'm doing okay."
Laurie's advice to women: get your heart checked out, even if you don't think you have a problem, and especially if you have a family history of heart disease. She recommends seeing a female physician who understands women's heart disease. "I'm so impressed with the thoroughness of my care and that my doctor listens to my concerns," she says. "I think Dr. Kaback is one of the smartest people I have ever met. I feel it is a privilege to be her patient."