Preparing Your Teen for College
How to stay healthy the first year away from home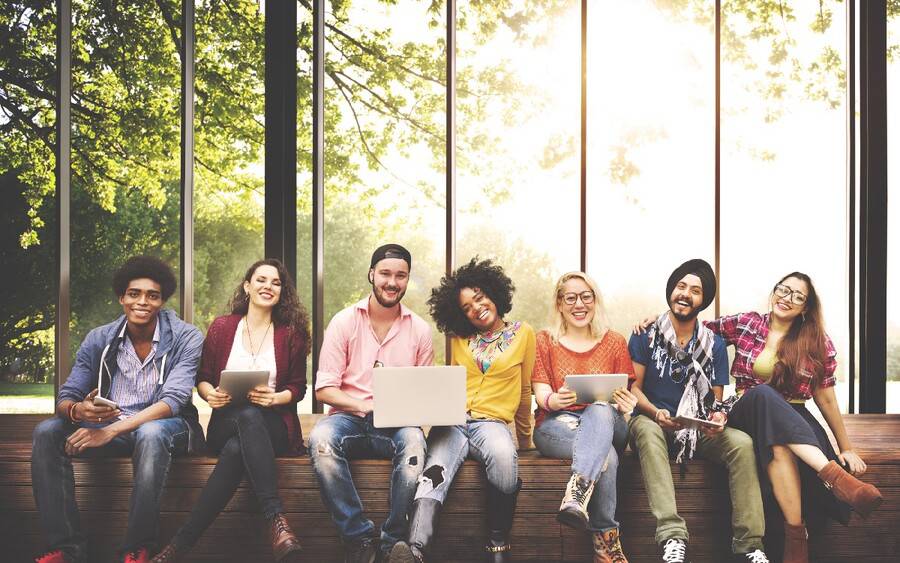 How to stay healthy the first year away from home
Going away to college is a major transition in life, and your teen can get the most out of the experience if he or she knows how to stay healthy. 
"Evaluate how able your teen is to care for their health, which involves a range of issues, from sleep to nutrition to exercise and self-control," says Annemarie Selaya, MD, a pediatrician at Scripps Coastal Medical Center, Hillcrest. "Staying healthy is important in college; getting sick means missed classes and missed experiences."
Before packing up and heading to orientation, set your student up for success by taking these simple steps.
Schedule your teen for a physical with her primary care physician and ask if the doctor will continue to provide her medical care through college. If your teen needs to make a transition to a family or internal medicine physician, ask your pediatrician for recommendations within your network. General physicals for school are also offered at Scripps HealthExpress locations throughout San Diego.
During the visit, ask the doctor to touch on these points:
During the visit, ask the doctor to touch on these four points:
Discuss exercise and nutrition while at school. "Diets that lack basic nutrients, fruits and vegetables can result in decreased energy and focus and contribute to an unhealthy body weight. The 'freshman 15' is a reality that can be avoided with some education and planning," Dr. Selaya says.
"Many students also feel they don't have time to exercise because their schedules are so packed, but exercise is a big contributor to well-being," Dr. Selaya adds.
Exercise doesn't have to be complicated. Your teen can walk or bike to class, or take advantage of the exercise and recreation facilities at the school.
Review health-risk issues, such as smoking, drinking, eating disorders, mental health concerns and sexual history.
Make sure medications for chronic medical issues are up-to-date and discuss the refill process.
Health forms and immunizations
College health requirement forms should be filled out and immunizations should be current. TB screening is usually recommended for students who come in from an international location with high rates of tuberculosis or who have been exposed to a health care environment.
Things to know about health insurance
Health insurance is complicated and can be difficult to understand, so figure out how your teen will be covered when not living at home. Ask yourself these questions about the coverage you have for your child or the coverage provided by the school:
How much will have to be paid for each medical visit?
Does the coverage include care in the area where your teen will be living?
Is there coverage for issues that might come up in college, such as sports injuries, mental health concerns, eating disorders and substance abuse issues?
Tell your teen to carry a copy of the health insurance card in their purse or wallet and make sure your child knows where they can go to receive health care while at school.
A school-sponsored plan can be more comprehensive and cost-effective, so take the time to compare your policy and the one offered by the college or university.
Find out where the health resources are on campus and what services are available at the health center on campus and nearby. Ask about:
After-hours care
Urgent care
Emergency care
Pharmacy services, including the nearest 24-hour pharmacy
Hospital locations 
See if your teen's provider can send the campus health center a summary of your teen's care, needed interventions, any restrictions or medications used. Your teen should also be able to answer health questions knowledgably about:
Medications (prepare a list of medications and include dosage and reason for taking them)
Allergies
Significant family medical history
Prior health issues and records
What first aid kit should contain
Every student should have some basic health care supplies and equipment, including:
First-aid kit with bandages, antibiotic ointment, acetaminophen, ibuprofen and cold medications
Digital thermometer
Throat lozenges
Cold pack to reduce swelling 
Ask about signing a health release form so that you can talk with the nurse on campus. 
Basic life skills for college students
Knowing some vital life skills will alleviate stress for your teen and help him or her navigate the college experience. Go over a few basics, and both of you will feel more prepared. These topics include:
Grocery shopping
Cooking basics
Laundry
Basic car maintenance, such as how to change a tire and when a car needs air in the tires, oil or water
"Planning for that first year at college will help make this crucial transition easier," says Dr. Selaya. "Simple self-management skills will set your teen on the road to independence and help instill habits that will last a lifetime."