Text Messages Help Make Managing Diabetes Easier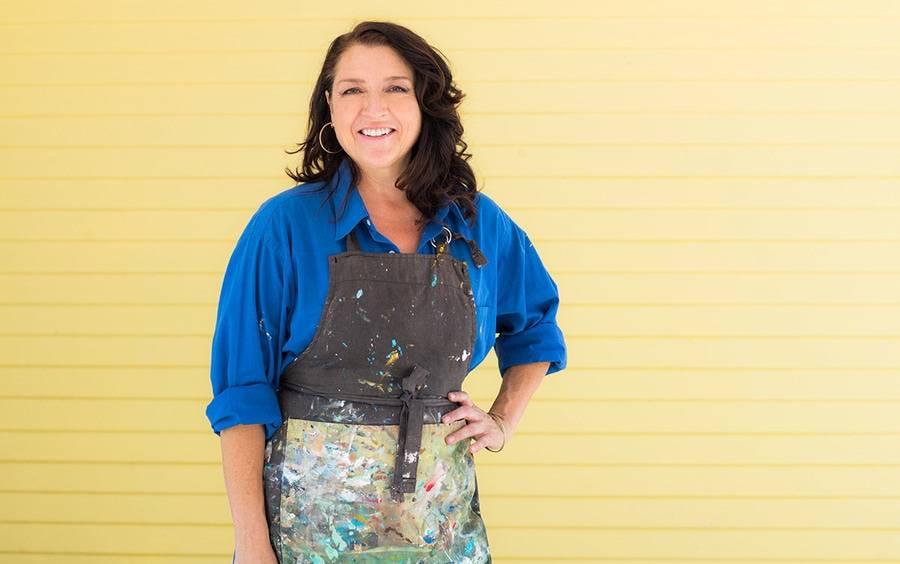 Gloria Favela-Rocha was first diagnosed with diabetes when she was expecting her first child. While developing type 2 diabetes during pregnancy (known as gestational diabetes) isn't unusual, the disease usually goes away after the baby's birth. For Gloria, however, this wasn't the case. 
Now having lived with type 2 diabetes for nearly 20 years, she knows the importance of making smart lifestyle choices to manage the disease. She tries to choose healthy foods and exercise regularly. In addition, as a muralist who does large-scale paintings for commercial and residential clients, she spends much of her days climbing up and down ladders, moving equipment and painting. 
Reminding Patients to Test Blood Sugar
Between long days at work and her family life, Gloria found she often forgot to test her blood sugar levels. So, when she was invited to participate in a new clinical trial that could help her better monitor her glucose, she agreed. 
"I said I would give it a try as long as it was simple and wouldn't take too much of my day," said Gloria. "The timing was right because I wanted to take better care of myself and I felt that it would help keep me on track."
Offered through Scripps Whittier Diabetes Institute, the trial used text messages to remind patients to check their blood glucose levels and send back their results. For six months, Gloria received a text every morning and evening reminding her to check her blood sugars. Since she often left home very early, she began carrying her monitor with her, which she hadn't done before. 
Interactive Texts Monitor Diabetes Management
"The text message would come every day at the same time, so I would hear it ring and check my blood sugars and send in my result right away. It would send me back a message according to whatever my result was, like 'good job' or 'maybe you need to eat a little more protein today," she said. 
Texts also reminded Gloria not to skip meals, which she often did. "I knew when I heard that text come in that I probably needed to grab a meal bar or yogurt," she said. "It kept me more on a routine."
"Maintaining a regular schedule of meals and snacks is one of the keys to keeping blood glucose levels under control," says Athena Philis-Tsimikas, MD, corporate vice president for the Scripps Whittier Diabetes Institute. "A simple text message-based approach like this one can significantly benefit many people who struggle every day to manage their diabetes and maintain their health."
As the trial progressed, Gloria was excited to see improvements in her A1c, the primary test used for diabetes management. "Every month I would go in and the nurse would check my blood sugar, and every month my A1c dropped a whole point. At the end of the trial, my A1c was the best it's ever been."
Fighting Childhood Obesity Through Art
Since the trial ended, Gloria has seen her A1c fluctuate, but tries to monitor her sugars regularly and is doing well. Recently, she was commissioned by the City of San Diego to paint a mural in Linda Vista as part of a childhood health and wellness initiative. The mural will combine elements of nutrition, exercise, and fighting childhood obesity – a major factor in type 2 diabetes and a significant concern in the Hispanic community. Gloria, who is Hispanic, says it feels like a "circle" moment for her.
"I've never done a mural about health before, and good health is everything."