Scripps La Jolla Named Among Top 100 Hospitals in the U.S.
Hospital only one in San Diego County on IBM Watson Health's prestigious 2018 list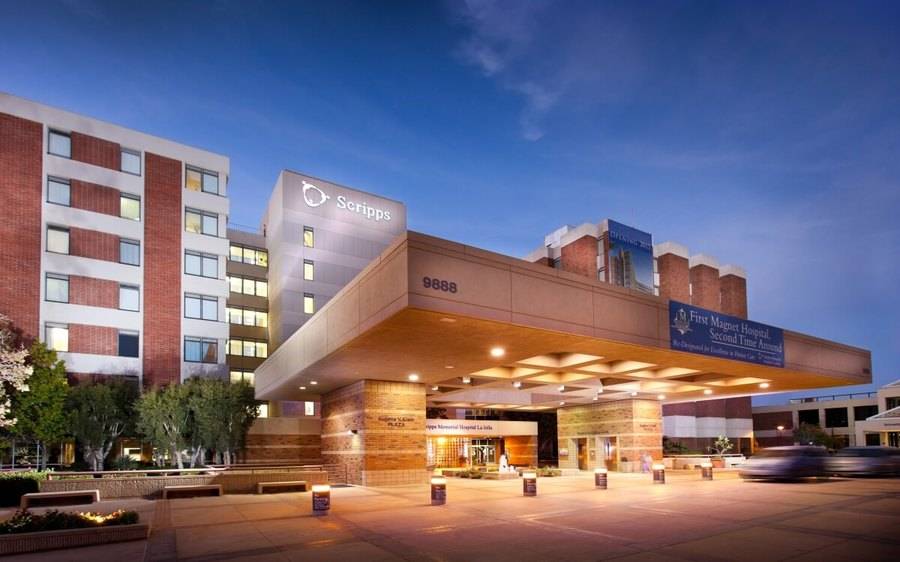 Hospital only one in San Diego County on IBM Watson Health's prestigious 2018 list
For the third consecutive year, Scripps Memorial Hospital La Jolla has been named among the top 100 hospitals in the nation in a study conducted by the Truven Health Analytics division of IBM Watson Health.
The 25th annual Watson 100 Top Hospitals study released this week identified the best hospitals in the United States based on their overall organizational performance, including clinical care metrics and operational data. Previously, the study was known as Truven Health Analytics 100 Top Hospitals.
Recognized in the large community hospitals category, Scripps La Jolla was the only hospital in San Diego County to make the prestigious list this year.
"We are proud once again to be named a top-performing hospital that delivers exceptional value to our patients and our community," said Cindy Steckel, chief operations executive at Scripps La Jolla. "This honor recognizes our strong and relentless commitment to patient safety, superior outcomes and evidence-based treatments."
The study, which was based on data from 2012 through 2016, found that hospitals on this year's 100 Top Hospitals list had survival rates that were 26 percent better than peer hospitals, had 13.4 percent fewer complications and had 18.7 percent fewer health care-associated infections. Hospitals on the list achieved these superior clinical outcomes while also incurring inpatient expenses that were 7 percent lower than those of their peers.
Extensive hospital evaluations
The 100 Top Hospitals study is the most comprehensive, academically driven analysis of its kind. It uses independent, quantitative research to evaluate the performance of 2,740 short-term, acute care non-federal hospitals across the country. Watson researchers measure clinical and operational performance in 11 areas, using publicly available information from Medicare cost reports, Medicare Provider Analysis and Review data, and core measures and patient satisfaction data from the Centers for Medicare and Medicaid Services Hospital Compare website. Hospitals do not apply for consideration, and winners do not pay to market this honor.
"The country's best hospitals have proven that an unrelenting focus on quality, supported by constant measurement against peer performance benchmarks, can drive improved outcomes while reducing costs and growing profit margins," said Jean Chenoweth, senior vice president, 100 Top Hospitals Programs, IBM Watson Health. "Congratulations to this 25th anniversary class of 100 Top Hospitals who have helped raise the bar for health care in the U.S. and improve the healthcare experiences of people in their communities."
Watson Health is a business unit of IBM that is dedicated to the development and implementation of cognitive and data-driven technologies to advance health.
Advances at Scripps La Jolla
Established in 1924 by Ellen Browning Scripps, Scripps La Jolla offers 444 licensed beds and a wide range of clinical, surgical and specialty services. In 2015, Scripps opened its Prebys Cardiovascular Institute at the Scripps La Jolla campus. The most advanced heart care center on the West Coast features world-class physicians, ground-breaking research and state-of-the-art technology. The tower houses two hybrid operating rooms, four cardiovascular operating rooms, 59 intensive care unit beds and 108 private inpatient rooms. In 2016, a new emergency and trauma center with 51 private beds opened in the institute's ground floor. Also in 2016, a new outpatient clinic opened on the Scripps La Jolla campus, the John R. Anderson V Medical Pavilion.
Learn more about Scripps Health, a nonprofit integrated health system in San Diego, Calif.