6 Tips to Keep Kids Active and Healthy During Spring Break
Pediatricians recommend plenty of physical activity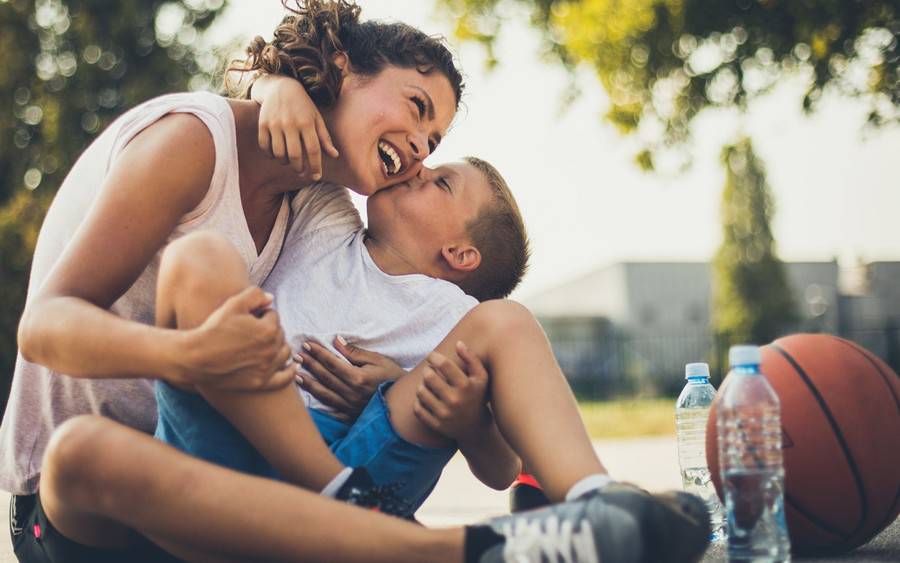 Pediatricians recommend plenty of physical activity
Your child may want to spend spring break watching TV or playing on the computer, but smart parents know that keeping your kids active also keeps them healthy and happy.
"Physical activity is good for the mind and body – and for parents' stress levels," says Krista Braun-Young, MD, a pediatrician at Scripps Coastal Medical Center Carlsbad. "Regular exercise has significant benefits for youngsters, such as building strong muscles and bones, maintaining a healthy weight and having a positive outlook on life. Physically active kids are also more likely to be academically motivated and develop self-esteem."
Scripps pediatricians recommend these tips to get your children outside and engaged with nature.
Make a list of simple things to do in the backyard, such as building a fort, blowing bubbles or planting herbs or flowers. To start a garden, take your child to the nursery to choose some flowers or herbs that intrigue them. To further capture their imagination, build a fairy or elf house with natural materials, such as small stones and sticks.
"Planting a garden and growing plants together is an excellent lesson in how nature works," says Gwendolyn Wright, MD, a pediatrician at Scripps Coastal Medical Center Hillcrest. "Even very young children can help with watering and weeding."
Sand and water are a great combination for kids. Digging in the sand, beach Frisbee, flying a kite, beach volleyball and beachcombing for shells and other treasures keeps interest high and smiles on faces.
3. Don't forget the local parks
Your local park can be the hub for outdoor fun with the family and with neighbors. You can encourage your children to watch for wildlife, such as birds and ducks, or send them on a scavenger hunt for items you would find in a park, such as a leaf, sticks, rocks and pine cones.
4. Have fun in the neighborhood
Exploring your neighborhood is an easy way to get kids outside. For toddlers, a simple walk around the block is an eye-opening adventure. Scooters, bikes and skateboards — with helmets, of course — not only improve physical fitness, but also promote development.
Harness high-tech with geocaching—outdoor treasure hunting that uses a GPS-enabled phone or tablet to find caches hidden by other people. Participants navigate to a specific set of GPS coordinates and search for the geocache hidden at that location. You can create a free account at geocaching.com, which lists geocaches near you and rates the level of difficulty.
Trail walking can be enjoyed at any age and by all abilities. Turn the hike into a science lab by having your children observe the area around them. You can bring binoculars, a magnifying glass, even drawing pads and colored pencils for them to sketch what they see.
"Hiking is also a wonderful opportunity for a family to bond," says Dr. Braun-Young. "A family hike is a chance to get fresh air, exercise, explore and make memories."
"Keeping kids active during their break will help them return to school energized and ready to learn," says Dr. Wright. "It doesn't matter how they move, only that they get up and move!"