Scripps Clinic Launches Program to Support Women's Health
Four physicians join new comprehensive perinatology program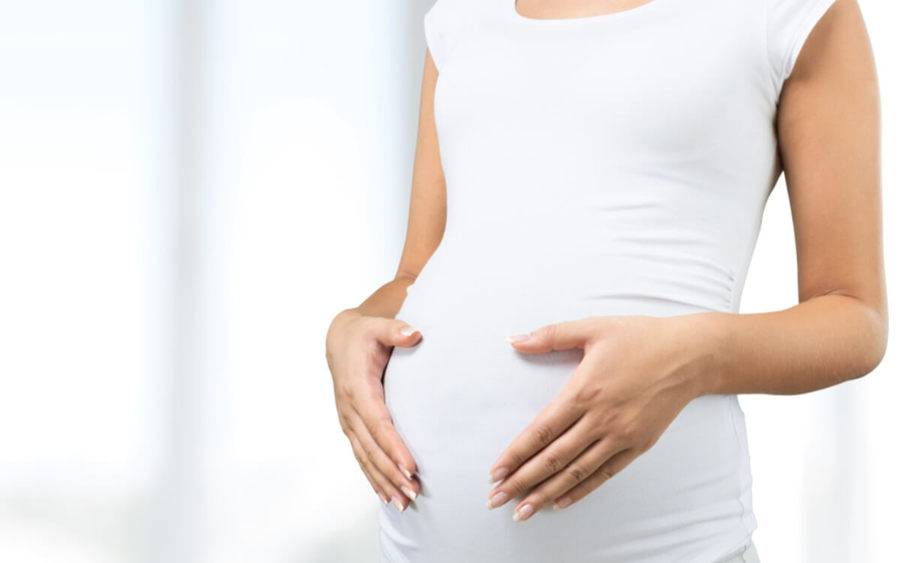 Four physicians join new comprehensive perinatology program
In a move toward greater alignment of the health care it offers women with high-risk pregnancies, Scripps Clinic has launched a perinatology program to provide expert specialist care during pregnancy.
Scripps Clinic's Division of Maternal-Fetal Medicine includes experts in the health of both mother and unborn baby. The team coordinates care of the mother and baby with other Scripps specialists who may be involved or needed as part of the labor and delivery team, such as certified nurse-midwives, cardiologists and diabetes experts.
The perinatology team will work with Scripps' neonatal specialists at the four hospital campuses providing maternity services: Scripps Memorial Hospital La Jolla, Scripps Memorial Hospital Encinitas and Scripps Mercy Hospital campuses in San Diego and Chula Vista.
"The new Division of Maternal-Fetal Medicine in our Department of Obstetrics & Gynecology exemplifies the exceptional highly specialized care that patients have come to rely upon when turning to Scripps Clinic and highlights why our gynecology services are ranked among the best in the nation by U.S. News & World Report," said Richard Walker, M.D., president of the Scripps Clinic Medical Group.
Experienced specialists join Scripps
The program, launched earlier this month, includes four highly experienced specialists who have recently joined Scripps Clinic Medical Group. Sean Daneshmand, MD, has been appointed medical director for the Maternal-Fetal Medicine program. He is recognized as one of the region's top specialists for high-risk pregnancies. Dr. Daneshmand is double board certified in maternal and fetal medicine and obstetrics and gynecology by the American Board of Obstetrics and Gynecology. He earned his medical degree from New York Medical College and completed his residency and fellowship training at the University of California, Los Angeles, and University of California, San Diego, respectively.
Joining Dr. Daneshmand on the Scripps Clinic Medical Group staff are perinatologists Brad Dolinsky, MD; Arij Faksh, DO; and Jasmine Lai, MD.
The program is not restricted to Scripps Clinic patients, but rather is open to all high-risk pregnancy patients planning to deliver at a Scripps hospital.
"We have created a full-spectrum perinatal program comprising experts with years of experience and equipped them with state-of-the-art technology so that our patients feel safe, confident and well cared for throughout pregnancy," said Dale R. Mitchell, MD, chairman of the Department of Obstetrics and Gynecology at Scripps Clinic. "Our goal is for our patients to feel confident they and their babies are receiving the best possible care at this very special time."
Risk factors for high-risk pregnancies
High-risk pregnancies often result from conditions that are present before pregnancy or that develop during pregnancy. Some of the factors that can contribute to a high-risk pregnancy are high blood pressure, heart disease, diabetes, infectious disease, previous pregnancy complications, and maternal age of younger than 17 or older than 35.
Because high-risk pregnancies are linked with a higher rate of complications, they require management by a specialist to help ensure the best outcome for mother and baby.
"With the launch of this program, our team of perinatologists are more deeply integrated with other maternal health specialists within Scripps, which means closer collaboration and coordination of care than ever before," Dr. Daneshmand said.
Scripps neonatal services
Scripps La Jolla offers Level III neonatal services for babies with critical health problems at birth. Scripps Encinitas and Scripps Mercy offer Level II neonatal care for babies with moderate health problems at birth. Rady Children's Hospital-San Diego operates and staffs these units, which are equipped to provide the latest technological advances in diagnosis and treatment.
Scripps Clinic was established as a metabolic clinic in 1924 by Ellen Browning Scripps. Since that time, it has evolved into a comprehensive outpatient and inpatient multispecialty system. Scripps Clinic has more than 800 physicians and providers caring for patients at 15 Scripps Clinic locations and all five Scripps hospital campuses throughout San Diego County. Scripps Clinic doctors provide a range of services, from primary care to more than 60 different medical and surgical specialties. In addition to providing exceptional patient care, Scripps Clinic trains new physicians and leads research to advance medical breakthroughs.
Learn more about Scripps Health, a nonprofit integrated health system in San Diego, Calif.