When to Consider Minimally Invasive Neck and Back Pain Treatments
Spine surgery today is a safer, more effective treatment option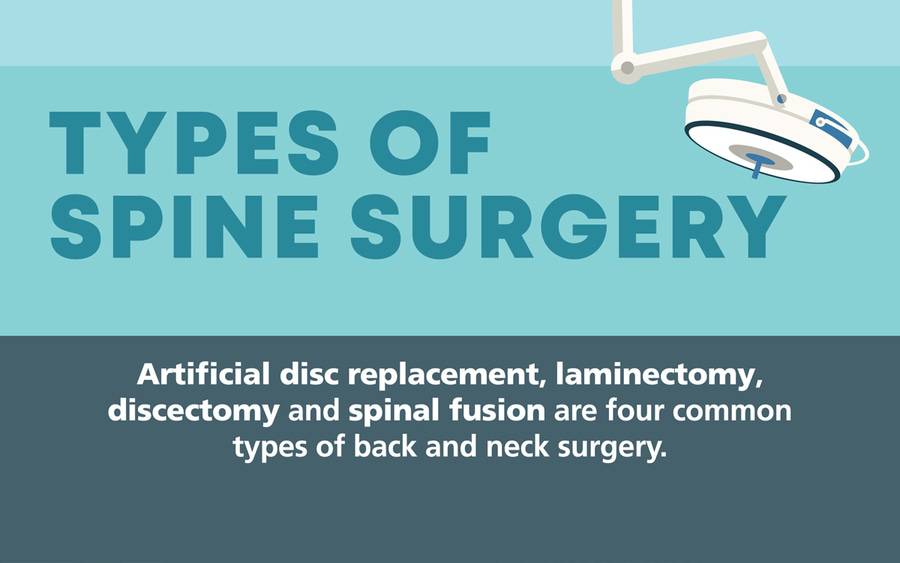 Spine surgery today is a safer, more effective treatment option
Most people will experience neck or back pain at some point in their lives. It could be due to an accident or simply just getting older.
Treatment for neck pain, back pain or sciatica depends on what kind of pain you have. Most of the time it is a short-term condition that gets better without any treatment.
You should see a doctor if you have numbness or tingling or severe pain that does not improve with rest. Your doctor may recommend medication, epidural injections, physical therapy and other treatments.
When to consider spine surgery
Surgery is always a last resort and may be warranted for a specific spine condition, such as degenerative disc disease, herniated disc, compressed nerves, osteoarthritis of the spine, spinal compression fractures or spinal stenosis (narrowing of the spinal canal).
Most of these conditions can be treated with minimally invasive techniques, which involve making one or more small incisions.
"While most people with back or neck pain will improve with non-operative treatments, many other patients with spinal disorders can benefit from minimally invasive procedures that can significantly improve quality of life," says Jamieson Glenn, MD, a spine surgeon at Scripps Medical Center Jefferson in Oceanside and Scripps Clinic Encinitas.
What is minimally invasive spine surgery?
Minimally invasive spine surgery is considered a less invasive treatment option compared to traditional open spine surgery because small surgical cuts or incisions are used to access the spine.
In minimally invasive surgery, the surgeon inserts a tube with a tiny light and surgical instruments specifically designed for the procedure. In some cases, the surgeon may use a robotic system, which can provide enhanced dexterity and a 3-D view of the surgical site.
Multiple studies show that minimally invasive procedures result in less blood loss, less scarring and less post-surgery pain due largely to less tissue being cut or manipulated. Hospital stays are shorter and recovery is quicker. Depending on the type of surgery, the patient may go home the same day or in the next day or two.
"Although back pain and neck pain are common conditions, they don't have to be permanent and debilitating conditions," Dr. Glenn says. "The goal of minimally invasive surgery, like other treatments, is to return patients to an active and fulfilling lifestyle."
What is the recovery time for minimally invasive surgery?
Recovery time differs with the type of surgery. Deciding when to return to work depends on the patient's healing and occupation.
For a relatively simple surgery, such as a laminectomy, patients may go back to desk work in a couple of weeks, while more physical occupations could require six weeks of recovery before a return to work.
Recovery from spinal fusion surgery can take longer — six weeks before returning to an office job and three months for physical work.
Individualized physical therapy is recommended to help patients safely gain strength to resume activities after surgery. Physical therapy may start two weeks to three months after surgery, depending on the procedure.