Meet San Diego's Foodie Physician
For family medicine doctor Samar Rashid, DO, cooking brings people together and keeps them well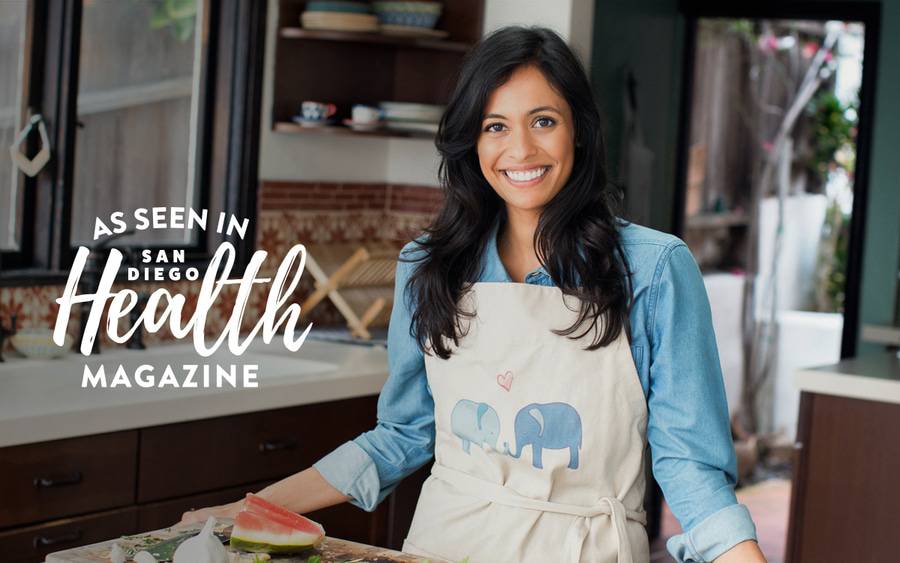 For family medicine doctor Samar Rashid, DO, cooking brings people together and keeps them well
When Samar Rashid, DO, a family medicine physician at Scripps Clinic Liberty Station, was living in New York in her 20s, she realized that her body — and budget — could not keep up with Manhattan's costly dining scene. She and her roommates started cooking at home and what began as a hobby and a way to save money blossomed into a way of life. 
"I realized the importance of healthy cooking and knew I wanted to learn more," says Dr. Rashid. "I started taking courses targeted toward nutritional health and longevity at the Natural Gourmet Institute and got certified as an integrative nutritionist."
A recipe for better health and stronger relationships
During medical school, Dr. Rashid found a new purpose for her passion. 
"I wasn't able to spend as much time as I wanted with my patients to build relationships with them," she says. "That's when I started to connect with my mission as a doctor, specific to education and outreach. I started a blog that allowed me to share education on nutrition and healthy recipes with my patients. As I was cooking healthy recipes, I was also teaching my patients and investing in those relationships."
Today, Dr. Rashid has taken her educational focus offline and into local venues, where she teaches cooking classes.
"We have an interactive discussion about healthy food," she says. "I focus on the medical and biochemical side of food and the nutritional values of the recipes I prepare." 
Dr. Rashid looks forward to carrying on the nutrition conversation with her patients at Scripps Clinic's Liberty Station location.
Cooking and food serve as meditation and medicine
In her spare time, Dr. Rashid loves cooking at home with her husband, also a physician, and hosts weekly dinners with their friends.
"I love being in the kitchen — it's my time to de-stress and relax and play," she says. "In a way, cooking found me, and I fell in love with it. It brings people together and empowers them to take charge of their health. For a family medicine physician, that's a beautiful thing."

This content appeared in San Diego Health, a publication in partnership between Scripps and San Diego Magazine that celebrates the healthy spirit of San Diego.