7 Tips for Safe Spring Break Travel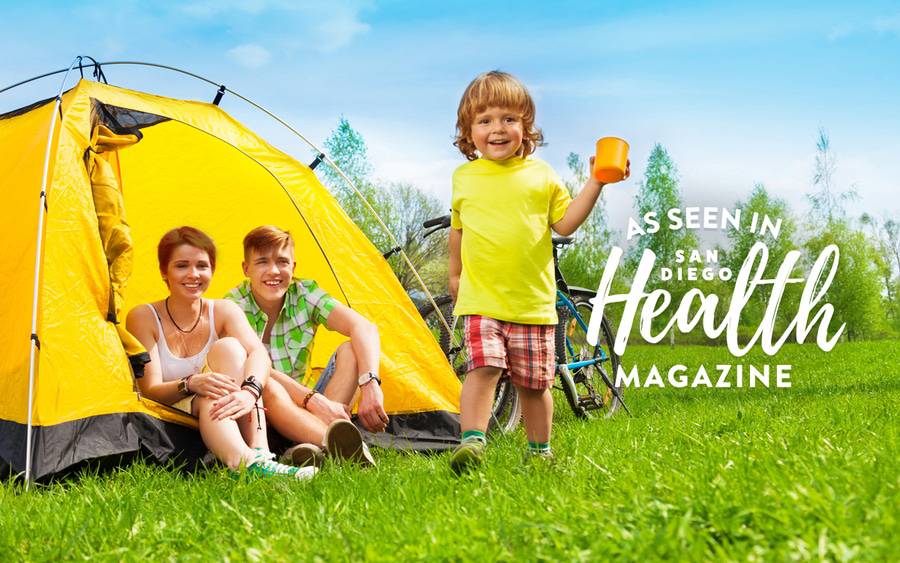 Spring break trips aren't just for the college crowd. According to AAA, of the 100,000 people who planned to take a family vacation last year, 45% preferred to do so in the spring. 
Whether you're packing up the car for a quick road trip or stuffing a suitcase for a voyage abroad, planning ahead can take some of the stress out of travel, says Lance Johnson, MD, family medicine physician at Scripps Clinic Encinitas. With a little preparation, you can make sure your spring break family vacation is as easy as it is enjoyable.
How to have a trouble-free spring break trip 
These seven tips will help you get the most of your spring break getaway:
1. Increase your protein intake
Sneak some extra protein into your diet if your pre-travel plans include more strenuous workouts to help build muscle. Swap chips for nuts or trail mix, add a hardboiled egg to salads and hit the dairy section for Greek yogurt or cottage cheese. Eating healthy prior to your trip will make you feel a little less guilty about what you eat while you're away.
2. Take a daily vitamin to defend against germs
Begin taking a daily multivitamin or vitamin C before you leave, and continue while underway to strengthen your immune system and fight off potential bugs.
3. Make sure you're up to date 
Before you travel abroad, make sure your destination hasn't been impacted by a disease outbreak or natural disaster. You should also confirm whether you or your family members need certain vaccinations prior to leaving. Visit cdc.gov for the latest travel notices and recommendations for staying safe and healthy.
Make sure you're getting enough fluids in your system to stay hydrated, and if you're traveling abroad, think twice before drinking the water. 
"It's best to use store bought bottled water to prevent stomach infection," Dr. Johnson says. "Even something as simple as brushing your teeth with tap water can put you at risk."
Before you go, make a checklist of everything you need to bring and stick to it. Make sure to include sunscreen and over-the-counter pain relievers if you're prone to headaches or hangovers. A list of your medications, allergies and insurance information could also come in handy.
6. Don't neglect good nutrition
Healthy habits don't have to go out the window just because you're away from home. 
"Hydration and nutrition are extremely important while on vacation," Dr. Johnson says. "Often, people forget to have a water bottle or healthy snack on hand, which is key for supplying energy to our bodies while we are out and about on a fun-filled day. You don't want to risk becoming dehydrated or having low sugar, which can make you feel sick and turn your dream trip into a nightmare."
If you're flying, take steps to prevent or minimize jet lag. And while on vacation, resist the urge to stay up past your bedtime. Lack of sleep can affect your memory and mood, making you feel groggy and grumpy. It also affects your immune system, making it harder for you to fight off colds and other illnesses.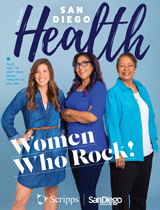 This content appeared in San Diego Health, a publication in partnership between Scripps and San Diego Magazine that celebrates the healthy spirit of San Diego.