Hand Hygiene: Your 20-Second Handwashing Playlist
20 tunes to hum, whistle, sing out while cleaning your hands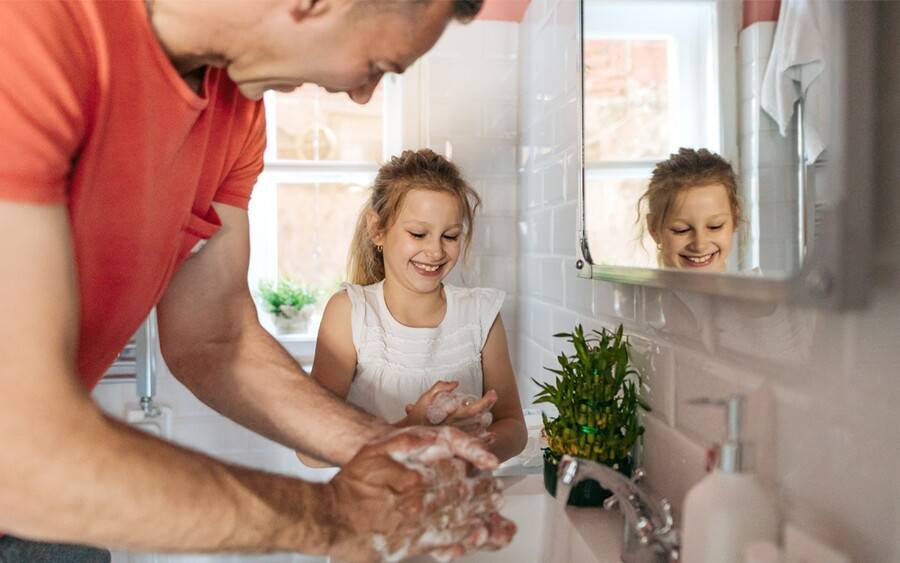 20 tunes to hum, whistle, sing out while cleaning your hands
Soap. Water. 20 seconds. It may seem basic but washing your hands for 20 seconds may be the key to preventing you from getting sick and spreading germs to others.
Practicing good hand hygiene is easy and as important as ever for your health. COVID-19 cases continue. The flu season is here and a surge in RSV (respiratory syncytial virus) infections, especially among children, is causing worry.
This "tripledemic" of flu, COVID and RSV, which is overwhelming many hospitals in the United States, is a reminder to everyone to take precautions to help prevent infections.
The Centers for Disease Control and Prevention (CDC) says washing your hands with soap for 20 seconds is one of the best ways to remove harmful germs and chemicals from your hands and protect you and those around you from getting sick.
"Handwashing helps prevent the spread of germs that cause many illnesses, so be consistent and don't skip it, especially during this time of the year when respiratory infections are circulating," says Arame Motazedi, MD, a family medicine physician at Scripps Coastal Medical Center Carlsbad.
"Washing your hands is especially important during those key times when you are most likely to be exposed to germs or spread them."
Key times to wash your hands include:
After using the bathroom
Before and after eating food
Before, during and after preparing food
After coughing, sneezing or blowing your nose
Before and after caring for someone who is sick
Before and after treating a cut or wound
After changing diapers, or cleaning up a child who has used the toilet
After touching an animal or animal waste
After touching garbage
Singing the "Happy Birthday" song from beginning to end twice while washing your hands can help make sure you're scrubbing for 20 seconds. But if you're tired of that same old tune, we've compiled some familiar pop tunes you can hum in your head or belt out loud while you wash.
Here is your mixtape playlist of 20 songs with a chorus that hits at least the 20-second mark.
"Since U Been Gone" by Kelly Clarkson
"I Want it That Way" by Backstreet Boys
"Love Shack" by the B-52's
"No Scrubs" by TLC
"So Fresh, So Clean" by OutKast
"Sweet Caroline" by Neil Diamond
"Truth Hurts" by Lizzo
"Finesse" by Bruno Mars
"Without Me" by Halsey
"Shake It Off" by Taylor Swift
"The Gambler" by Kenny Rogers
"Bye Bye Bye" by NSYNC
"Thriller" by Michael Jackson
"Let it Go" (from Disney's Frozen) by Idina Menzel
"Ironic" by Alanis Morissette
"Fight Song" by Rachel Platten
"Best Day of My Life" by American Authors
"I'm Still Standing" by Elton John
"Circles" by Post Malone
"Oops...I did It Again" by Britney Spears
You can also use hand sanitizer
If soap and water is not available, you can use alcohol-based hand sanitizer that contains at least 60% of alcohol to clean your hand.