Why Is Coronavirus Dangerous to People with Heart Disease?
People with serious heart conditions are most at risk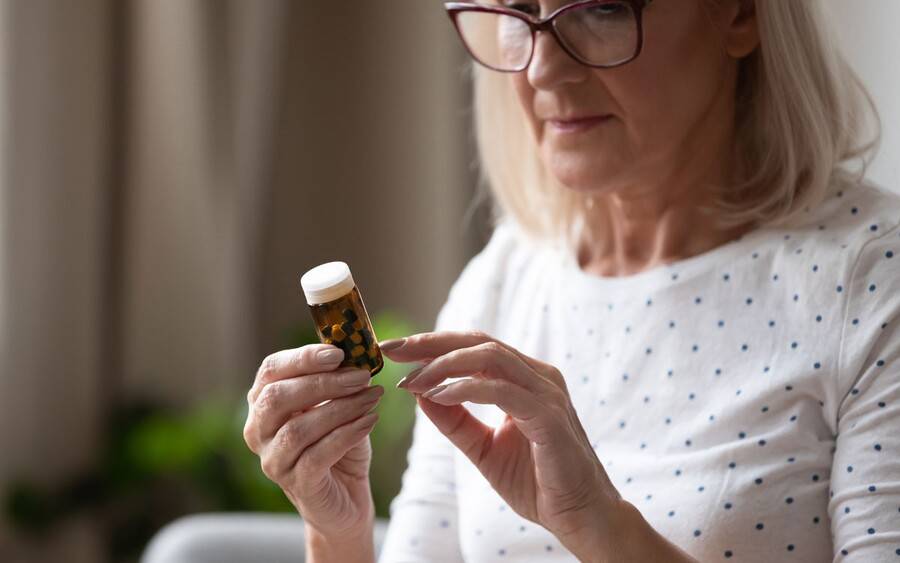 People with serious heart conditions are most at risk
If you have a heart condition, you may have already asked your doctor how COVID-19 affects you. If you haven't done this, you may want to do it soon and see if you need to take any extra precautions.
We know the novel coronavirus is a respiratory disease that primarily affects the lungs. But it can also affect the heart and other major organs in severe ways. People with heart disease — especially those with serious heart conditions — are among the people most at risk for complications if infected, according to the Centers for Disease Control and Prevention (CDC).
"People with serious heart conditions should do everything possible to avoid exposure to COVID-19. They should be practicing social distancing, avoiding crowds and focusing on their health during the pandemic," says Paul Teirstein, MD, chief of cardiology at Scripps Clinic and medical director of the Prebys Cardiovascular Institute.
Anyone can get COVID-19. Most people infected develop mild symptoms and can recover at home. Those most at risk of getting sicker from COVID-19 are adults 65 and older and those with preexisting conditions, including heart disease.
Heart disease refers to several different types of heart conditions. The most common is coronary artery disease, which affects blood flow to the heart and can lead to heart attack.
People in their 60s and older who have coronary heart disease or high blood pressure are among those most at risk to develop severe symptoms from COVID-19, according to the American Heart Association.
Stroke survivors and people with other heart conditions also face an increased risk for complications from COVID-19. Those conditions include heart failure, cardiomyopathies, congenital heart disease, heart valve disease and atrial fibrillation (AFib).
How does COVID-19 affect the heart?
People with heart disease in general are at risk for complications from a viral infection. The flu virus, for example, can trigger a heart attack, which is why vaccination is advised to reduce the risk.
With COVID-19, the virus can damage the respiratory system and force the heart to work faster and harder to supply oxygen-rich blood to major organs. COVID-19 can also cause blood clots in your heart's arteries. It can also attack and weaken the heart muscle.
"The added stress can be dangerous for people with heart disease and can result in more severe symptoms and complications," Dr. Teirstein says.
Should I continue with my heart medications?
Heart patients should continue taking their prescription medications and not make any changes without checking with their doctor first, according to a joint statement by the American Heart Association, the Heart Failure Society of America and the American College of Cardiology.
What precautions should I take if I have heart disease?
People with heart disease should take the same precautions that apply to the general public when it comes to COVID-19 and more, including:
Make sure you and your loved ones have a phone number to access your medical team (or primary care physician, hospital or public health department).
Stock up on medications and have medical equipment (thermometer, blood pressure machine and weighing scale).
Monitor for COVID-19 symptoms — fever above 100 degrees, difficulty breathing and coughing.
Know the danger signs — worsening shortness of breath, chest pain, confusion or drowsiness and bluish lips. Call 911 if any occur.
Stay up to date on flu and pneumonia vaccinations.
Substitute a telehealth visit for a routine, in-person visit if you're feeling well.
Ask your doctor about extra monitoring you might need for your heart condition.
If you are undergoing cardiac rehabilitation, check with your doctor on how to continue. Virtual cardiac rehab may be an option.
If you're experiencing symptoms of a heart attack or stroke, don't hesitate to seek medical help or call 911 or have somebody do it for you. Do not avoid going to the emergency room due to fear of contracting COVID-19. Hospitals and clinics have prevention plans in place to protect their patients and staff members from getting COVID-19.
"Do not ignore signs of a heart or stroke emergency. Early treatment can save your life," Dr. Teirstein says.