All Scripps Hospitals Recognized for Excellent Stroke Care Again
AHA/ASA Gold Plus Quality Achievement Award given for meeting high treatment standards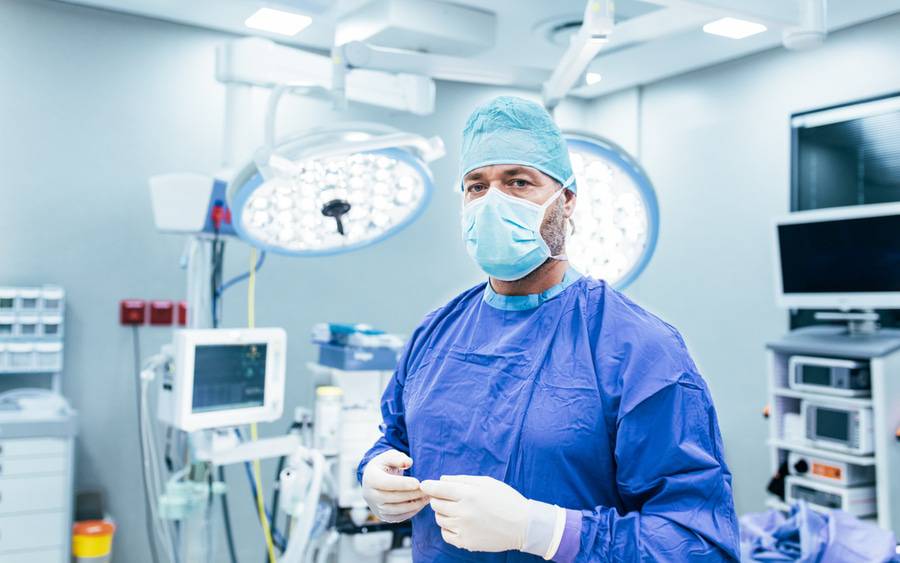 AHA/ASA Gold Plus Quality Achievement Award given for meeting high treatment standards
For the third consecutive year, all five Scripps Health hospital campuses — Scripps Mercy San Diego, Scripps Mercy Chula Vista, Scripps Memorial Hospital La Jolla, Scripps Memorial Hospital Encinitas and Scripps Green Hospital — have earned the Stroke Gold Plus Quality Achievement Award for ensuring that stroke patients receive the most appropriate treatment according to nationally recognized guidelines based on the latest scientific evidence, the American Heart Association/American Stroke Association announced recently.
The awards, which are part of the AHA/ASA's Get With The Guidelines stroke program, recognize hospitals across the United States that consistently comply with patient management quality measures that are embedded in the program.
"Once again, these awards confirm that patients going to any Scripps hospital will receive the best possible stroke care from a highly skilled and integrated team of physicians, nurses, technicians and staff members," said Mary Kalafut, MD, a Scripps Health stroke director and vascular neurologist. "They also serve as an important reminder during the coronavirus pandemic that Scripps facilities remain open and safe for patients to seek care for all of their medical needs."
To win the gold awards, each Scripps hospital consistently achieved a series of AHA/ASA program performance measures for 24 or more consecutive months.
The measures include evaluation of the proper use of medications and other stroke treatments aligned with the most up-to-date, evidence-based guidelines with the goal of speeding recovery and reducing death and disability for stroke patients. Before discharge, patients also receive education on managing health, get a follow-up visit scheduled, as well as other care transition interventions.
Additionally, all four Scripps hospital campuses with emergency rooms — Scripps Memorial La Jolla, Scripps Memorial Encinitas, Scripps Mercy San Diego and Scripps Mercy Chula Vista — were named to the AHA/ASA's Target: Stroke Elite Honor Roll, which recognizes hospitals that deliver thrombolytic therapy (a medication called intravenous tissue plasminogen activator) to eligible patients within one hour of hospital arrival at least 75% of the time. 
A stroke occurs when blood flow to the brain is cut off due to a blocked or ruptured blood vessel, killing brain cells and potentially causing disability or death. Stroke is the fifth leading cause of death in the United States, and about 795,000 people have a stroke each year, according to the Centers for Disease Control and Prevention.
Scripps has long been a leader in the treatment and rehabilitation of patients who suffer a stroke.
Scripps Memorial La Jolla was among the first US hospitals to earn the prestigious Comprehensive Stroke Center designation by The Joint Commission and AHA/ASA in 2012. The designation recognizes the highly specialized stroke care available at the hospital, which includes advanced imaging capabilities, the availability of round-the-clock specialized treatments, and a staff that employs the highest levels of education and skill in the care of complex stroke patients.
Additionally, Scripps Memorial Encinitas, Scripps Mercy San Diego and Scripps Mercy Chula Vista are certified by The Joint Commission and AHA/ASA as Primary Stroke Centers for demonstrating their compliance with the organizations' stroke-related standards and requirements.