Black Women's Maternal Health: It's a Priority
Most pregnancy-related deaths are preventable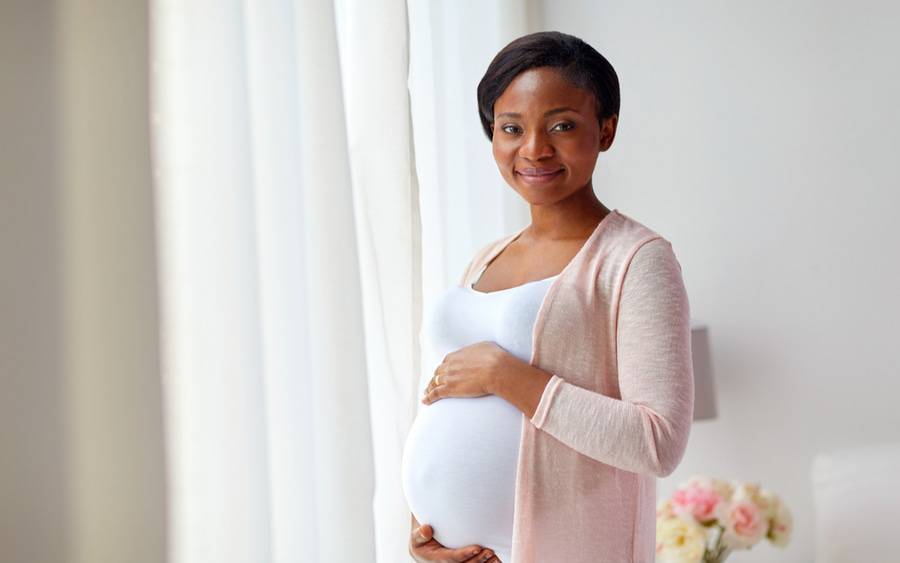 Most pregnancy-related deaths are preventable
Many women die each year in the United States from problems related to pregnancy or delivery complications. The numbers have dramatically increased in recent years and Black women continue to be affected the hardest.
In 2021, 1,205 women in the U.S. died from complications related to pregnancy and childbirth – known as maternal death – compared with 861 deaths in 2020 and 754 in 2019, according to the Centers for Disease Control and Prevention (CDC).
Black women were 2.6 times more likely to die from a pregnancy-related cause than White women in 2021. The maternal mortality rate for Black women was 69.9 deaths per 100,000 live births, compared to 26.6 for White women.
Why are maternal deaths increasing?
A quarter of maternal deaths in 2020 and 2021 were COVID-19 related, according to the federal Government Accountability Office. Pregnant women with COVID are at increased risk for severe illness.
Studies show the pandemic worsened risk factors associated with maternal health racial disparities, including access to care and prevalence of certain chronic health conditions. Research suggests that Black women receive lower quality of health care than White women, which increases the risk of pregnancy-related complications and deaths.
Raising awareness about Black maternal health
Most pregnancy-related deaths are preventable, which is why it's important to raise awareness about the problem and take action.
Black Maternal Health Week, recognized each year during April 11-17, is a national campaign that raises awareness about racial disparities in maternal health and the need to reduce the factors that contribute to pregnancy-related complications and deaths.
Pregnant women are urged to work closely with their health care providers to manage chronic conditions or conditions that may arise during pregnancy, such as hypertension, diabetes and depression.
"Black women are more likely to have high blood pressure or cardiovascular disease when they become pregnant than White women," says Ronald Salzetti, MD, an OB-GYN at Scripps Clinic Rancho Bernardo and Scripps Clinic Rancho San Diego. "Both of these conditions can raise the risk of dangerous pregnancy complications, such as preeclampsia, a severe rise in blood pressure that can lead to life-threatening seizures."
Black women also have a higher risk for gestational diabetes, a type of diabetes that develops during pregnancy. Gestational diabetes can increase the likelihood of high blood pressure or preeclampsia.
Black women also have a higher risk of excessive bleeding after childbirth. A medical emergency known as postpartum hemorrhage can lead to potentially life-threatening blood loss.
Disparities exist after pregnancy as well. Postpartum depression affects about 10 to 20% of women who have given birth. The percentages of women who get help for postpartum depression are already very low among White women at 8%, but even lower among Black women at 4%.
By taking steps to learn about the risk factors and warning signs of complications, pregnant women of all races and ethnicities and their partners, families and friends can help reduce the risks and prevent these tragedies.
Here are some of those steps:
Make all your appointments and speak up
Attend all your prenatal appointments and screening exams. Speak up and raise any concerns.
"It's especially important for women to speak up if they have a concern or problem, and keep speaking up until you have an answer," says Dr. Salzetti. "You know your body better than anyone else, and you deserve the best possible care."
If something doesn't feel right at any point in your pregnancy, call your health care provider. Don't write it off or wait until your next appointment.
Know the warning signs that may indicate a potentially life-threatening complication. Seek immediate care if you experience:
Severe headache
Dizziness or fainting
Extreme swelling of hands or face
Difficulty breathing
Chest pain or fast beating heart
Thoughts about harming yourself or your baby
Baby's movement stopping or slowing during pregnancy
Heavy vaginal bleeding or discharge
Vision changes
Fever of 100.4 degrees or higher
Severe pain in your belly
Severe swelling, redness or pain in your leg or arm
Overwhelming tiredness