What Should I Review During Open Enrollment?
Our guide to help you decide the best health plan for you and your family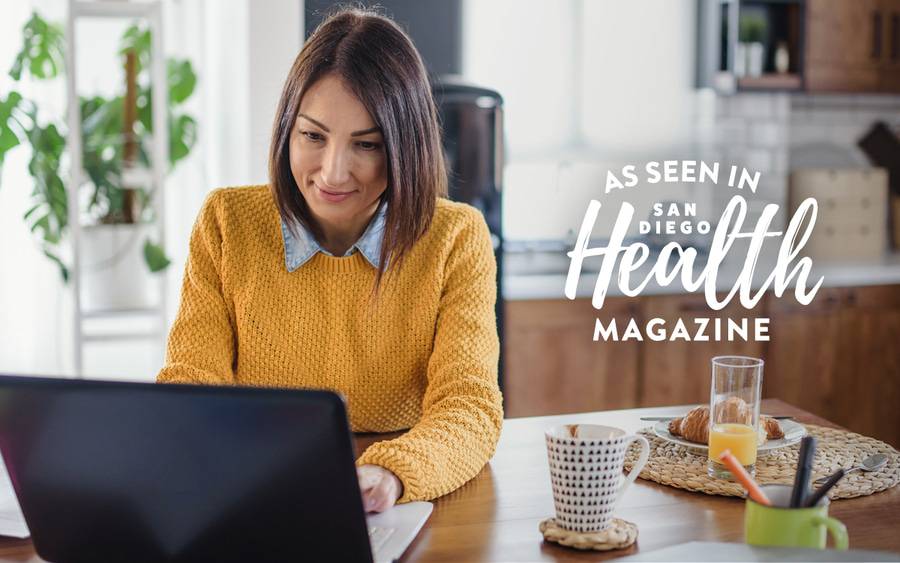 Our guide to help you decide the best health plan for you and your family
It's that time of year: You receive a reminder that it's open enrollment and you must decide whether your existing health insurance plan is sufficient for you and your family, choose a new plan or evaluate other plans available to you. 
It can be overwhelming. The vast amount of information doesn't help the process, either. 
These tips from Anil Keswani, MD, corporate senior vice president, chief medical officer, ambulatory care and accountable care operations at Scripps Health, will help break down the open enrollment process so you can choose the best plan for your situation. 
"Think about the type of care you'll need in the year ahead," advises Dr. Keswani. "When someone chooses Scripps, they'll have access to up to 3,000 affiliated physicians at 28 clinics and five hospital campuses located throughout San Diego County. Many primary care physicians offer extended hours, including mornings, evenings and weekends, and same-day or next-day appointments at many locations." 
There are several items you should check before selecting a plan. 
Check in-network providers
Make sure your current Scripps doctors and facilities are in-network. You can call 800-SCRIPPS (at 858-727-5924) or check with the health insurance carrier. The last thing you want is to switch to a plan that isn't accepted by the doctor you trust. 
Check prescription coverage
Make sure your current prescriptions are covered. This can vary plan to plan, and you could end up paying more for your prescriptions, or they may not be covered at all. Ask for the insurer's formulary — a list of covered drugs — to see if yours are included.
Consider what kind of care you may need in the year ahead. For example, if you're having a baby or have a procedure planned, you may want more coverage. If you have a chronic condition, such as diabetes, that requires multiple doctor visits and prescription drugs, you could benefit from a plan with low deductibles and copayments.
Add up the costs. It's easy to compare monthly premiums, but there are other expenses, including deductibles (the amount you pay out-of-pocket for covered care before your plan begins to pay), copays (what you're required to pay at the time you receive care) and coinsurance (the percentage of your medical costs that you pay once you hit your deductible). Be sure to check whether your deductible applies to preventive health and wellness services. 
HMOs and PPOs are types of health insurance plans with major differences, like cost, network size, your ability to see specialists and coverage for out-of-network services. 
HMO (Health Maintenance Organization) plans typically have lower monthly premiums. You will need to select a primary care physician (PCP) and request a referral to see specialists. The plan won't pay for out-of-network care unless it's an emergency. 
A PPO (Preferred Provider Organization) is usually more expensive when it comes to premiums and deductibles but are more flexible. You can get care outside of your network, though you'll likely pay more, and you don't need a referral to see a specialist. 
What's covered by insurance plans 
Plans that comply with the federal Affordable Care Act — a requirement of every plan sold through Covered California — must cover, at minimum: 
Outpatient care 
Emergency services 
Hospitalization (such as surgery) 
Pregnancy, maternity and newborn care 
Mental health and substance-use treatments 
Prescription drugs 
Rehabilitative services and devices 
Laboratory services 
Preventive and wellness services and chronic disease management 
Pediatric services, including oral and vision care (dental and eye care coverage not mandatory for adults) 
What typically isn't covered
Acupuncture, though it may be covered by some employer group plans
Dental care (separate dental insurance needed as most health plans don't cover)
Cosmetic surgery, though it may be covered for medical reasons
Laser vision correction surgery 
Fertility treatments (typically not covered though some employer group plans may)
Copays and prescription coverage 
Every health plan has a different list of covered prescription drugs. This list is called a formulary. Every formulary generally has four tiers: generic, brand-name, non-preferred and specialty. Generics tend to have the lowest copay, while specialty prescription drugs will likely cost more. 
"The prescription copay is typically a fixed amount you pay for every drug in a particular tier; costs often do not vary at in-network pharmacies," Dr. Keswani says. "However, if you have coinsurance, a deductible or go to an out-of-network pharmacy, your copay could change." 
If you currently have a prescription, you should double-check to see if it's covered by a plan you're considering. Your prescription might be in a different tier, and it may cost you more; or the plan may require you to try lower-tier drugs before getting authorization to move on to name-brand drugs. 
You can spend countless hours researching and still be surprised by a bill or change in service after you've enrolled in your new health plan. Here, Dr. Keswani explains the biggest mistakes patients make when selecting a plan and how to avoid them. 
1. Choosing a plan based only on premium cost 
It's easy to pick a plan with a low monthly premium that proves costly in the long run. Other costs can include deductibles, copays and coinsurance. Be sure to thoroughly consider all the different costs before selecting a plan. 
2. Choosing out-of-network providers
If your health plan has changed since last year, check to see if your preferred doctor, specialists, urgent care center, hospital and labs are included or else you could end up paying more. 
3. Missing open enrollment deadline
If you miss open enrollment, you won't be able to make any changes to your plan until the next open enrollment period, unless you've experienced a qualifying event, such as losing employer-provided coverage. 
If you have Medicare, the annual enrollment period runs from Oct. 15 to Dec. 7. 
Covered California's open enrollment is Nov. 1 to Jan. 31. 
If you get health insurance through your employer, the dates are set by the company, so you'll want to check with your HR department. Add these reminders to your calendar so you don't forget. 

This content appeared in San Diego Health, a publication in partnership between Scripps and San Diego Magazine that celebrates the healthy spirit of San Diego.