What Are Health Coverage Needs for Different Stages of Life?
Insurance needs largely depend on your age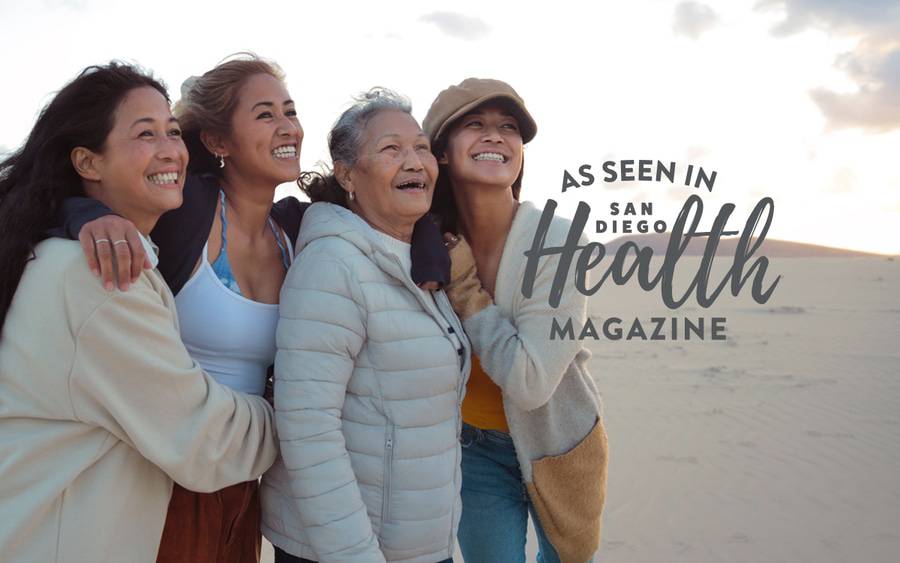 Insurance needs largely depend on your age
Choosing a health plan doesn't have to be hard. Your health care needs change during different stages of life, and age can be a good place to start when deciding what type of health insurance you should have. 
Whether you are enrolling in coverage for the first time, thinking of starting a family or transitioning to Medicare, there is a right plan for you.
These tips will help you evaluate your needs. 
Transitioning into adulthood comes with many big decisions, and insurance is one of them. Aging out of your parents' plan means you'll be shopping for a new one that caters to your needs as a young adult. 
Since people in this age group are likely just starting out in their careers, cost is a big concern. But it's important to choose a plan that fits your budget and provides what you need in terms of taking care of your health. Your health is worth the investment. 
"Be proactive, not reactive, because things can happen at any age," says Anil Keswani, MD, corporate senior vice president and chief medical officer ambulatory and accountable care operations at Scripps Health. 
"I empathize with the importance of balancing your budget when you're starting off in a career, but it's important to also invest in insurance to ensure you have access to quality health care if you need it," Dr. Keswani says.
Convenience is also a factor. Flexibility and access points, such as virtual care, walk-in care and clinics with extended hours, can all prove beneficial for busy young professionals. If you're not sure where to start, ask for recommendations from friends, family and coworkers and research online. 
"Picking your insurance plan for the first time is a rite of passage," says Dr. Keswani. "You have a whole list of options available. That's quite exciting and empowering for young adults." 
If expanding your family is on the horizon, you'll want to make sure your health care plan offers prenatal care, labor and delivery, postpartum care and pediatric care. 
Carefully review each available plan's benefits statement to get a better idea of costs associated with pregnancy (health screenings, lab work, ultrasounds, birthing classes, etc.), giving birth and any complications that may arise. For instance, neonatal intensive care can be costly without the right insurance plan. 
Also, make sure the health care system you choose has OB-GYNs. Scripps has been recognized by U.S. News & World Report as one of the nation's best for obstetrics and gynecology.* 
"First and foremost, I would say brand matters. When you're picking a plan, make sure providers behind that plan are top quality," says Dr. Keswani. 
Access is important, too. Pregnant people and new parents — especially first timers — tend to have a lot of questions, so look into whether your would-be health system offers after-hours care and fast, convenient ways to get in touch with your provider, such as apps like MyScripps, the patient portal for Scripps, MyScrippsBaby and telemedicine options. 
"Time is a precious commodity. Technological advances are incredibly important, and the addition of virtual care provides more options and convenience," says Dr. Keswani. 
Don't put your health plan on autopilot. Though you may be a little more experienced with health insurance by now, your 30s through 50s are prime time for new health concerns to arise and chronic conditions to develop. 
"Thirty through 55 is an interesting time. People think about wealth accumulation and retirement, but just as important is planning for the future, health-wise, and looking for the best preventive care," says Dr. Keswani. 
This is also time to start thinking about specialty care. By now you've probably established a relationship with a primary care provider, but specialty care is also important (and will become more so in the future).
If you have an HMO plan, your primary care physician will be the key to your specialty care and will be crucial in helping you manage your health. Look for an interconnected health system that includes specialty care, and in cases of chronic conditions, make sure the plan has prescription costs and deductibles that align with your budget. 
"Read the fine print," says Dr. Keswani. "It is important to fully understand all the benefits available as part of your coverage." 
When you turn 65, you become eligible for Medicare. There are different types of Medicare coverage, known as Medicare Parts A, B, C and D. 
Part A covers hospital visits, skilled nursing and home health care.
Part B covers outpatient care, preventive care, doctors' appointments, testing and other medical necessities.
Part C, also known as Medicare Advantage, is HMO or PPO plans offered through a private insurer that give participants access to a network of doctors and hospitals.
Part D covers prescription medication. 
Dr. Keswani says there are three main questions when switching to Medicare: 
Does your current doctor accept Medicare? 
Does the monthly cost of an Advantage plan fit within your budget? 
What benefits (medical, dental, prescription, etc.) do you need? 
Working with an advisor can help cut through some of the alphabet soup — like learning the difference between a Medicare wellness visit and a physical exam.
"Each plan has a slightly different variation, and it's important for people to understand what they're picking and what the tradeoff is as well," Dr. Keswani says. 
"It's a complicated conversation, but if someone picks a plan and they want to change it a year later, they still have the opportunity during the next Medicare open enrollment period."  

This content appeared in San Diego Health, a publication in partnership between Scripps and San Diego Magazine that celebrates the healthy spirit of San Diego.