Help your loved ones prepare for Medicare, learn how it works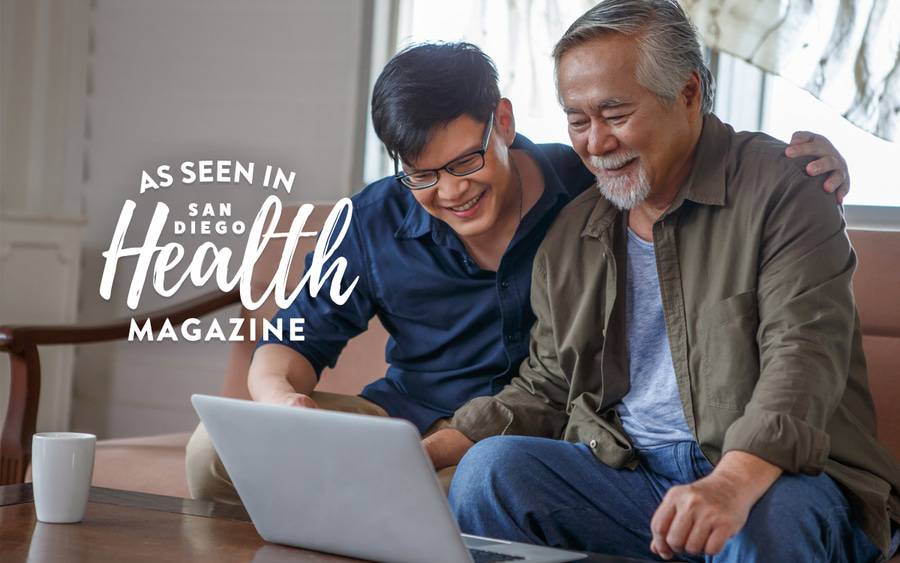 Help your loved ones prepare for Medicare, learn how it works
It can be tough to discuss Medicare with your parents, especially if you don't understand the plans yourself. The government insurance program covers all adults 65 and older to varying degrees depending on which plan they choose. 
It can get complicated, but these tips from Melissa Wolinski, DO, an internal medicine physician at Scripps Clinic Anderson Medical Pavilion, can help you and your folks consider coverage options and choose the plan that best fits their needs. 
First, familiarize yourself with the various parts of Medicare plans, says Dr. Wolinski. Then consider costs and the level of care you may need in the near future. 
Part A is the most basic and covers hospital care, skilled nursing, home health care and hospice care. It's free in most cases. 
Part B is more like traditional medical insurance. It covers preventive services and visits to doctors and other health care providers, such as physical therapists, lab tests and mental health services. Part B carries a monthly premium of $170.10 or higher depending on income. 
Also known as Medicare Advantage, part C plans are available through private insurance companies and offer services in addition to those provided under parts A and B. They can be HMOs or PPOs, meaning your parents will have a network of doctors and hospitals to choose from. 
They also cover vision, dental and hearing services, and in most cases, prescriptions. Costs vary per plan and require that the patient still pay the Part B premium. 
"If you're here at Scripps, then you're already part of a network that really has a multidisciplinary set of providers and specialists and you don't really need to worry about going out of network, which is the benefit of an Advantage plan," says Dr. Wolinski. 
Part D helps cover the cost of prescription drugs. Medicare Parts A and B do not cover prescriptions, though most Medicare Advantage plans include some coverage. 
Important enrollment dates
The initial enrollment period starts three months before your parents' 65th birthday and extends for three months after. For those already enrolled in Medicare, open enrollment — when an individual can add or change coverage — lasts from October 15 to December 7, and changes take effect January 1. 
"Most people have the opportunity to roll into something different or roll into an Advantage plan if they decide to," says Dr. Wolinski. "There is some flexibility there." 
Scripps accepts Medicare plans
There are also plenty of resources available for people who want to learn more about Medicare. It's worthwhile to discuss Medicare with your primary care provider. Look for videos on Medicare.gov and from official sources on YouTube and watch them with your parents. 
Scripps does not sell Medicare plans, but it does accept a wide variety of Medicare plans. Check Medicare options at Scripps for more information, including reasons why your parents' plan should include Scripps. There are many advantages in keeping your care within a single network so primary care doctors, specialists and various medical teams can effectively communicate and coordinate care. 
"It's about taking the reins and trying to help mom and dad figure out what to do," Dr. Wolinski says. 

This content appeared in San Diego Health, a publication in partnership between Scripps and San Diego Magazine that celebrates the healthy spirit of San Diego.