5 Tips to Help You Prepare for Perimenopause
Learn the symptoms and lifestyle changes that help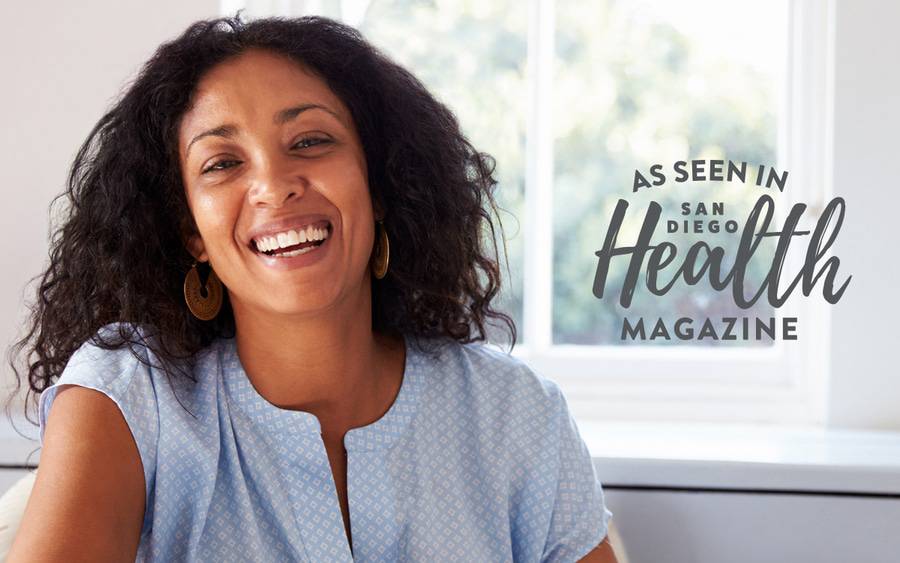 Learn the symptoms and lifestyle changes that help
For most women, menopause — the end of the menstrual cycle — happens in their late 40s or early 50s. However, a woman's body begins preparing for menopause several years before her menstrual periods stop.
This time is known as perimenopause. 
Perimenopause typically begins between 35 and 45 and is marked by changes in estrogen and progesterone levels. These female hormones not only regulate a woman's menstrual cycle, but can affect many aspects of her physical and emotional health. 
"As hormonal production fluctuates, some women will experience lighter and shorter periods, while others may find their periods become heavier and last longer," says Allison Theberge, MD, a family medicine physician at Scripps Coastal Medical Center Eastlake. "These fluctuations often cause other symptoms, including vaginal dryness, irritability and mood swings, headache, weight gain and problems sleeping." 
Perimenopause symptoms vary widely among women and can range from mild to severe. By taking steps to maintain their health, women can successfully manage symptoms as their bodies prepare for the end of their reproductive years. 
Follow these five tips and contact your physician if you have any questions about perimenopause.
1. Maintain a healthy diet
Dr. Theberge recommends a balanced diet built on plant-based whole foods, with plenty of fruits, vegetables, whole grains and foods high in calcium, since bone loss begins in a woman's 40s; women also should talk to their doctor about taking a vitamin D supplement. Try to limit processed foods, sugar and alcohol, all of which can contribute to weight gain. 
Daily exercise helps to control weight and improve heart health. Strength training helps maintain bone density and reduces the risk of osteoporosis. Exercise also helps with managing stress, which can become more of a concern during perimenopause. 
3. Practice stress management
Along with exercise, stress management techniques, such as deep breathing, yoga, meditation and journaling can help reduce stress-related headaches and mood disorders. Spending time outdoors in nature is also proven to support mental well-being. 
"Perimenopause is a threshold-lowering event for mental health," explains Ronald Salzetti, MD, medical director of Scripps women's services, and an OB-GYN at Scripps Clinic Rancho Bernardo and Scripps Clinic Rancho San Diego. "Hormonal changes can decrease your ability to cope with stress, and if there is a history of anxiety or depression, those symptoms become more prominent." 
Counter sleep-disrupting hormonal changes with good "sleep hygiene." Try to avoid screen time on phones, computers and tablets for an hour or two before bed. Instead, develop a relaxing routine to prepare for sleep and sleep in a dark, quiet and cool environment. 
5. Stay current with screening exams
Dr. Salzetti encourages women to keep up with their annual well-women visits and preventive screening exams to detect any concerns as early as possible. He notes that some of the guidelines have changed, so women should check with their doctors to determine when they need screenings. Women with risk factors may need more frequent or earlier exams. 
Mammogram: The risk of breast cancer increases with age. Women between the ages of 40 and 44 have the option to start screening with a mammogram every year. 
Pap smear: Women should continue to get Pap smears every three to five years to screen for cervical cancer. 
Colonoscopy: Beginning at age 45, women should get a colonoscopy every 10 years to screen for colon cancer. 
Cardiovascular screening: Blood pressure and cholesterol screenings should be part of an annual well-woman exam. 
"If you have questions about perimenopause, talk to your doctor," says Dr. Salzetti. "We're here to help you stay healthy and feel your best."

This content appeared in San Diego Health, a publication in partnership between Scripps and San Diego Magazine that celebrates the healthy spirit of San Diego.