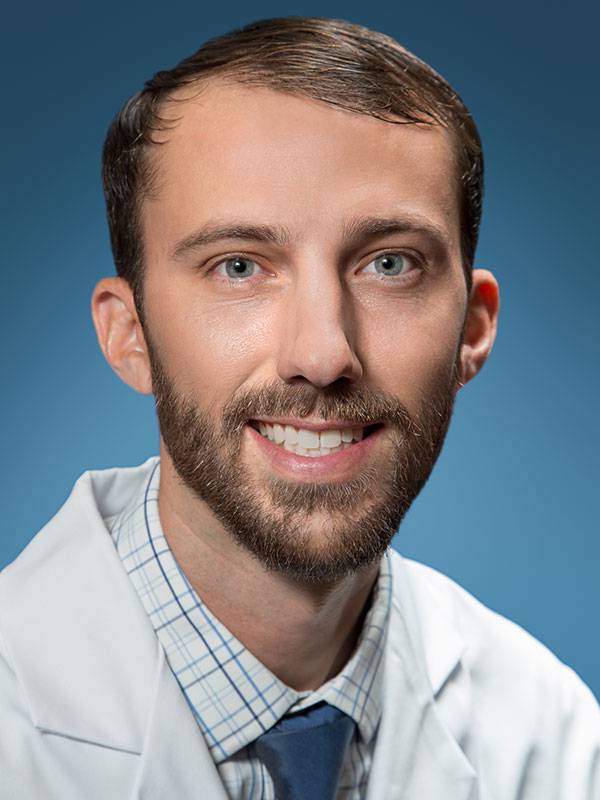 Kevin Cook, MD, is an allergist and immunologist with expertise in treating adults and children with a wide range of allergic conditions and immune deficiencies. Dr. Cook commonly sees patients with nasal allergies, sinusitis, cough, asthma, eczema, food allergies, medication/chemotherapy allergies, skin allergies and hives. He has a special interest in allergic contact dermatitis. Dr. Cook offers a variety of skin testing, blood testing, challenges and lung function tests for evaluation of allergies. He also performs skin biopsies, nasal endoscopies and laryngoscopies when indicated.
Board Certifications
American Board of Allergy & Immunology, Allergy & Immunology, 2017
American Board of Internal Medicine, Internal Medicine, 2015
Medical Education
Albany Medical College, MD, 2012
Residencies
University of California at Irvine School of Medicine, Internal Medicine, 2015
Fellowships
Scripps Clinic, Allergy & Immunology, 2017
Publications
See a listing of Kevin Cook's publications on PubMed, a service of the National Library of Medicine.
PubMed is a third-party website with no affiliation with Scripps Health.