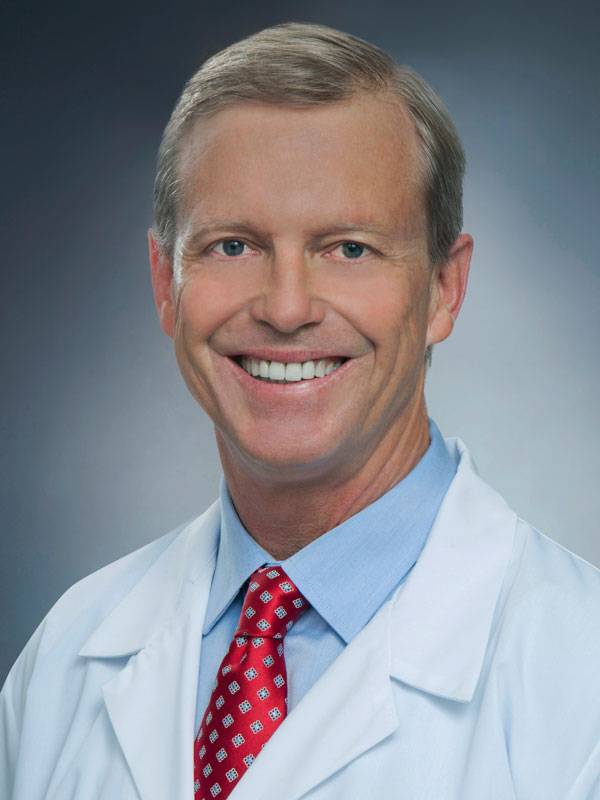 Specialties
Orthopaedic Surgery
Adult Reconstructive Orthopaedic Surgery
Expertise
Joint Reconstructive Surgery
Orthopaedic Surgery
Specialties
Orthopaedic Surgery
Adult Reconstructive Orthopaedic Surgery
William Bugbee, MD, is an orthopedic surgeon with clinical expertise in surgery for arthritis of the hip, knee and ankle, as well as joint replacement and reconstruction. He is also experienced in cartilage restoration and osteochondral allograft transplantation, which uses healthy cartilage to fill in areas of damaged cartilage.
Board Certifications
American Board of Orthopaedic Surgery, Orthopaedic Surgery, 1997
Medical Education
University of California, San Diego, MD, 1988
Residencies
University of California, San Diego, Orthopaedic Surgery, 1994
Fellowships
Anderson Orthopaedic Research Institute, Joint Reconstructive Surgery, 1995
Publications
See a listing of William Bugbee's publications on PubMed, a service of the National Library of Medicine.
PubMed is a third-party website with no affiliation with Scripps Health.