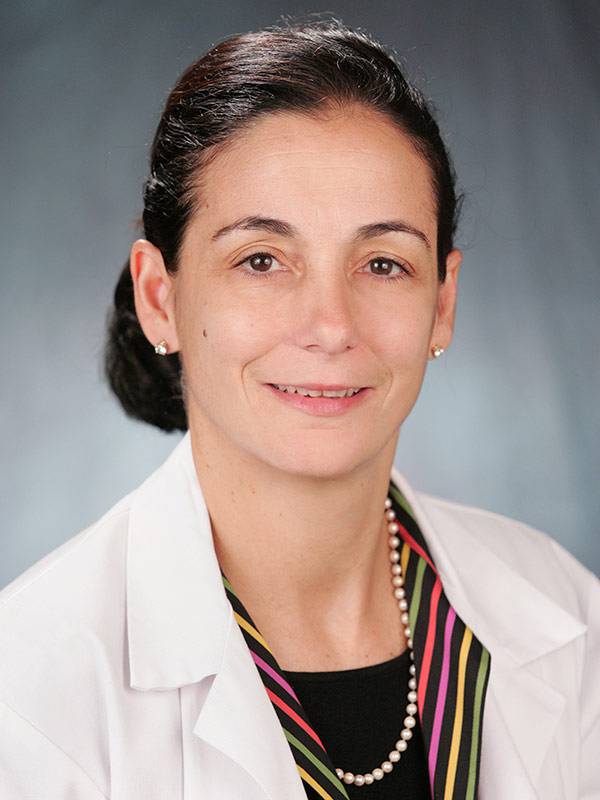 Specialties
Cardiovascular Disease
Integrative Medicine
Expertise
Cardiovascular Disease
Integrative Holistic Medicine
Preventive Medicine
Specialties
Cardiovascular Disease
Integrative Medicine
Dr. Erminia "Mimi" Guarneri specializes in cardiology, internal medicine, nuclear medicine and holistic medicine. She began her career at Scripps Clinic as an interventional cardiologist. However, recognizing the need for a more comprehensive and holistic approach to cardiovascular disease, she founded the Scripps Center for Integrative Medicine, which combines state-of-the-art cardiac imaging technology and lifestyle change programs to prevent, diagnose and treat cardiovascular disease.
Dr. Guarneri wrote The Heart Speaks, a collection of stories from heart patients who have benefited from integrative medicine. She has been recognized for her national leadership in integrative medicine by the Bravewell Collaborative and has served as chair of the Bravewell Clinical Network for Integrative Medicine. In 2009,
Dr. Guarneri was honored as the ARCS scientist of the year. In 2011, Dr. Guarneri won the Bravewell Leadership Award, which honors physician leaders who have helped transform healthcare.
Board Certifications
American Board of Internal Medicine, Cardiovascular Disease, 1995
American Board of Internal Medicine, Internal Medicine, 1991
Medical Education
State University of New York Downstate Medical Center, MD, 1988
Residencies
New York Hospital, Internal Medicine, 1991
Fellowships
Scripps Clinic, Cardiovascular Disease, 1995
New York Hospital, 1994