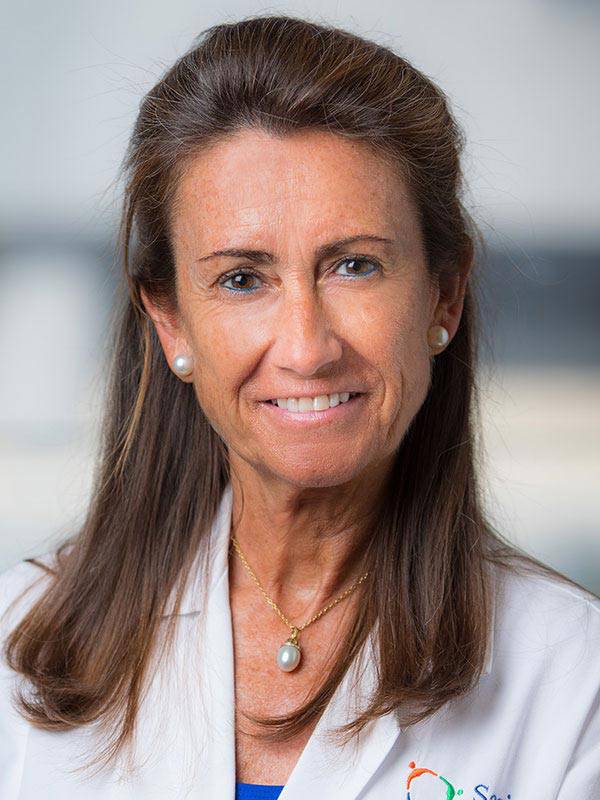 Expertise
General Surgery
Hepatobiliary
Transplantation
Angeles Baquerizo, MD, is a transplant surgeon specialized in multi-organ abdominal transplantation, general surgery and hepatobiliary surgery (surgery of the liver, bile duct and pancreas).
Dr. Baquerizo received her medical degree, and general and digestive surgery degree from the University of Cordoba, Spain. After completion of her surgical training, she obtained a tenured position at the University of Cordoba (professor titular), where she practiced general surgery and transplantation. She holds a PhD in surgery (transplant immunology) from the University of Cordoba, and is the recipient of the prestigious Fulbright Scholarship. Read more
Board Certifications
American Board of Surgery, General Surgery, 2009
Medical Education
Facultad de Medicina Universidad de Cordoba, MD, 1983
Residencies
University of Southern California School of Medicine, General Surgery, 2009
Fellowships
University of California, Los Angeles, Transplantation, 2002
Publications
See a listing of Angeles Baquerizo's publications on PubMed, a service of the National Library of Medicine.
PubMed is a third-party website with no affiliation with Scripps Health.