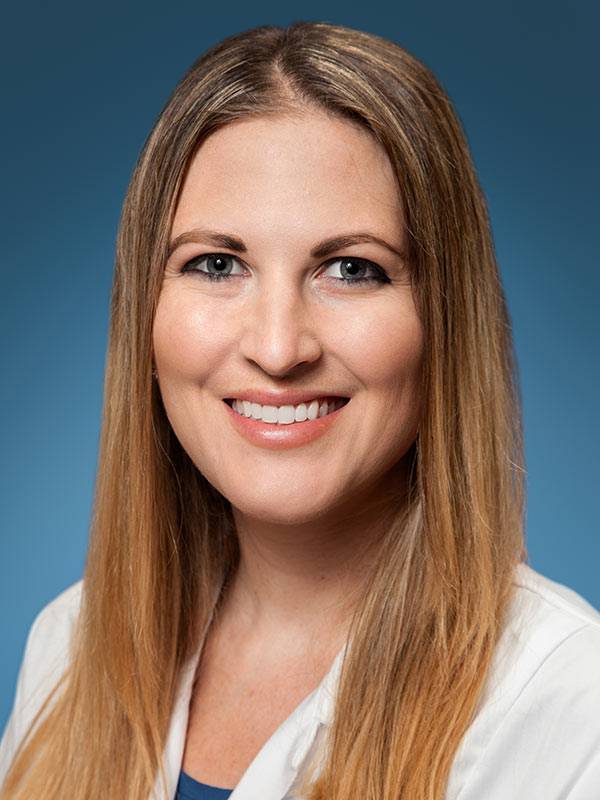 Specialties
Endocrinology, Diabetes and Metabolism
Expertise
Endocrinology, Diabetes and Metabolism
Obesity Medicine
Specialties
Endocrinology, Diabetes and Metabolism
Samantha R. Harris, MD, is an endocrinologist who specializes in weight management and diabetes care. With advanced training in obesity medicine, Dr. Harris designs weight loss programs individualized for each patient using the most current tools and evidence-based information available. She provides compassionate, patient-centered care in her practice so patients can feel knowledgeable about their health and empowered to improve it.
In addition to clinical practice, Dr. Harris is involved in research related to the newest treatments of weight loss and diabetes. Current research projects include studying a novel weight loss medication. She has further interest in binge eating disorder, hypothyroidism, obesity pharmacotherapy, as well as the treatment of diabetes with techniques that promote weight loss.
Dr. Harris is also committed to improving medical education. She works closely with the Scripps Whittier Diabetes Institute to implement educational programs for healthcare professionals as well as the public.
Board Certifications
American Board of Obesity Medicine, Obesity Medicine, 2017
American Board of Internal Medicine, Endocrinology, Diabetes and Metabolism, 2015
American Board of Internal Medicine, Internal Medicine, 2013
Medical Education
Rush Medical College of Rush University, MD, 2010
Residencies
University of California at Irvine School of Medicine, Internal Medicine, 2013
Fellowships
University of California, San Diego, Endocrinology, Diabetes and Metabolism, 2015
Publications
See a listing of Samantha Harris's publications on PubMed, a service of the National Library of Medicine.
PubMed is a third-party website with no affiliation with Scripps Health.