Expert care for vascular disease in San Diego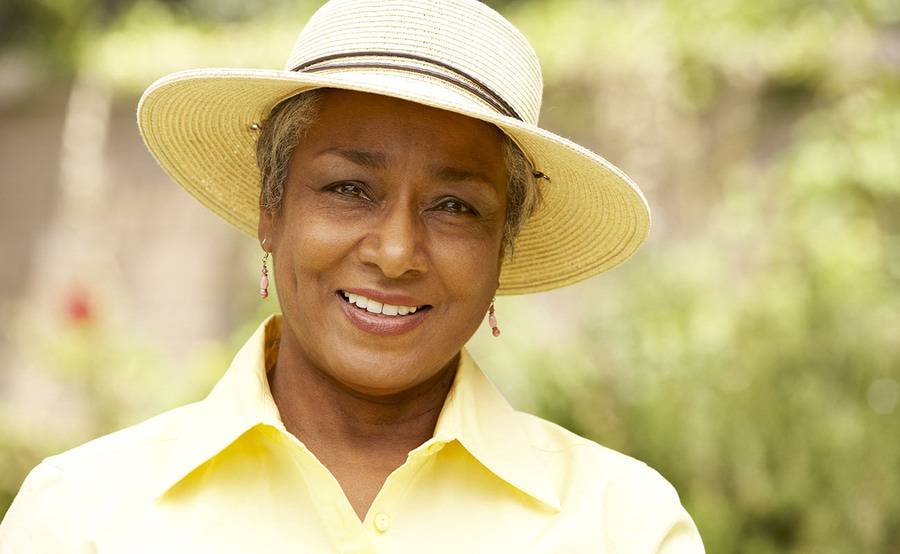 Expert care for vascular disease in San Diego
Whether you have already been diagnosed with a vascular disease, or you think a vein disorder may be causing your symptoms, Scripps Health vascular surgeons and specialists will help you manage your condition.
Our vascular doctors have the right blend of training and experience necessary to treat any medical problem that affects the blood vessels, no matter how complicated. They perform traditional vascular surgery, as well as the latest minimally invasive endovascular surgery procedures designed to reduce complications and recovery time.
Medical and surgical treatment for blood vessel disease
Many types of vascular disease can affect your veins and arteries. When these blood vessels are impacted by problems including rupture or blockage, you may need medical or surgical treatment from a vascular surgeon.
Board-certified vascular surgeons are uniquely qualified to treat any blood vessel disorder in the body that falls outside of the heart and brain — specifically, from the base of the skull down to the feet.
Scripps vascular specialists are trained to perform both traditional reconstructive surgeries, such as open aortic repair, and minimally invasive techniques known collectively as endovascular surgical procedures.
During endovascular surgery, certain medical conditions can be treated with a long, thin tube called a catheter. The catheter is threaded through the blood vessels with the aid of special imaging equipment. Once the catheter reaches its destination, it can deliver medication, remove plaque or blood clot, or help prop open a blood vessel with a special, tiny device called a stent.
If your doctor decides you need vascular surgery, they will help you determine which type of procedure is the safest and most effective based on several factors, including your medical condition, age and overall health.
Leading edge technology coupled with patient-focused care
Patients with vascular disorders ranging from the familiar to the rare are often referred to Scripps for the latest medical and surgical vascular disease treatment options.
Our physicians manage vascular disease care for many patients who have non-surgical needs, including people who have diabetes-related foot problems or require care following amputation. And for patients who require surgical intervention, our vascular surgeons are trained to perform the full range of open and endovascular procedures, even among patients who have complex conditions, such as aortic dissection, fibromuscular dysplasia or thoracic outlet syndrome.
Because our doctors can provide both medical management and surgery, it means they can take care of patients from start to finish, with any treatment option at their disposal. Patients benefit by receiving all their care from one physician who understands their unique history, instead of having to visit multiple specialists.
Scripps also keeps up with recent advances in the field of vascular surgery by offering the latest diagnostic and treatment technology — ranging from intravascular ultrasound (IVUS) studies to state-of-the-art hybrid operating rooms that contain the specialized imaging equipment necessary for performing endovascular surgery. This technology allows our vascular surgeons to perform sophisticated procedures not available at every hospital, including fenestrated and branched endovascular aneurysm repair and microcoil embolization.
Exceptional vascular care from trusted San Diego doctors
Our vascular specialists are board-certified and fellowship-trained in vascular surgery, which means they are qualified to provide the full spectrum of care for blood vessel disorders, including diagnosis, medical management, open surgery and endovascular techniques.
Together, their breadth and depth of experience provides the San Diego community access to outstanding care, including:
Carotid endarterectomy to remove plaque from the carotid artery
Angioplasty, stenting or arterial bypass surgery for peripheral artery disease
Endovascular stent grafts to treat abdominal aortic aneurysms, including fenestrated and branched stents for repair of thoracoabdominal aneurysms
Open and hybrid repair of complex thoracoabdominal aneurysms
Endovenous ablation therapy for varicose veins
Thrombolysis to dissolve a blood clot that's caused deep vein thrombosis (commonly known as DVT)
Angioplasty and stenting, endarterectomy, or bypass surgery to treat carotid, mesenteric or renal artery stenosis
Hemodialysis access, including arteriovenous fistulas and grafts, as well as peritoneal dialysis catheter placement, for patients with kidney failure
First rib resection and scalenectomy to treat various forms of thoracic outlet syndrome
When appropriate, our vascular surgeons collaborate with Scripps specialists in other fields to help ensure our patients have access to the most comprehensive care available. For example, our doctors partner with neurologists and neurosurgeons to help care for patients with carotid artery disease who are at high risk for strokes, and they work closely with nephrologists to help create dialysis access for patients with kidney failure.
Some Scripps vascular surgeons also participate in clinical research that may advance the field of vascular surgery. In addition to testing potential new procedures, they have created innovative new medical devices that may further refine how people are treated.
Vascular surgery locations
Scripps Health offers comprehensive endovascular and vascular treatment in San Diego at the following locations:
Scripps Health offers comprehensive vein treatment in San Diego at the following locations:
We are now offering Video Visits for some specialty care appointments. If you are interested in scheduling a Video Visit, contact the provider's office directly. The doctor's office will work with you to determine if this is the right type of visit for you.