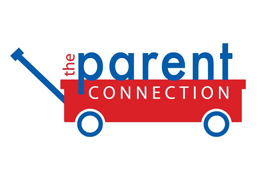 Parent Connection Brings San Diego Families Together to Provide Support
The Parent Connection is a nonprofit parenting support network of San Diego families. Our diverse membership includes parents in their 20s, 30s and 40s, both married and single, who are first-time and seasoned parents.
Learning from each other as parents and helping each other as friends, members share experiences and information, enjoy social activities and build lasting relationships. All San Diego County families are invited to join as we help you face the wonderful challenges of parenting.
Playgroups
The Parent Connection offers access to more than 150 age-appropriate playgroups across San Diego County, including specialty groups for adoptive families, at-home dads, language learning and hiking moms.
The playgroups offer friendship, moral support and a wide variety of activities for parents of toddlers and infants. You can select from a number of playgroups throughout San Diego County that are organized by geographic location and the child's age.
There are also specialty playgroups for single parents, gay or lesbian parents and part- or full-time working mothers or fathers. We even have groups that are language-oriented. We can help you find or establish a group that will be right for you and your child.
You must be a Parent Connection member to join a playgroup. To have a playgroup coordinator contact you with more information, please email us at info@sandiegoparent.com.
Classes and events
We offer events for moms, dads, couples, and kids, and support for the entire family. Medical experts, marriage and family professionals and other parenting-related experts help guide our members through the challenges of parenting, from potty training to puberty.
We also host several family swap meets throughout the year, holiday fairs and other seasonal events. See our upcoming classes and events page for listings.
Membership
Parent Connection membership is only $20 for one year or $36 for two years. Parent Connection membership entitles you to valuable benefits including:
Discounts to local attractions and theme parks such as Disneyland, Legoland, Sea World, and the San Diego Zoo & Wild Animal Park
Participation in the Parent Connection Yahoo Groups message board
Free monthly parenting workshops
Monthly newsletter full of tips and advice for parents
Social events, playgroups and the opportunity to make a difference through volunteerism
Interactive member website, www.SanDiegoParent.com, with a members-only section for Parent Connection members