Seniors and Depression: An All Too Common and Overlooked Situation
Depression is not a normal part of the aging process, but affects many seniors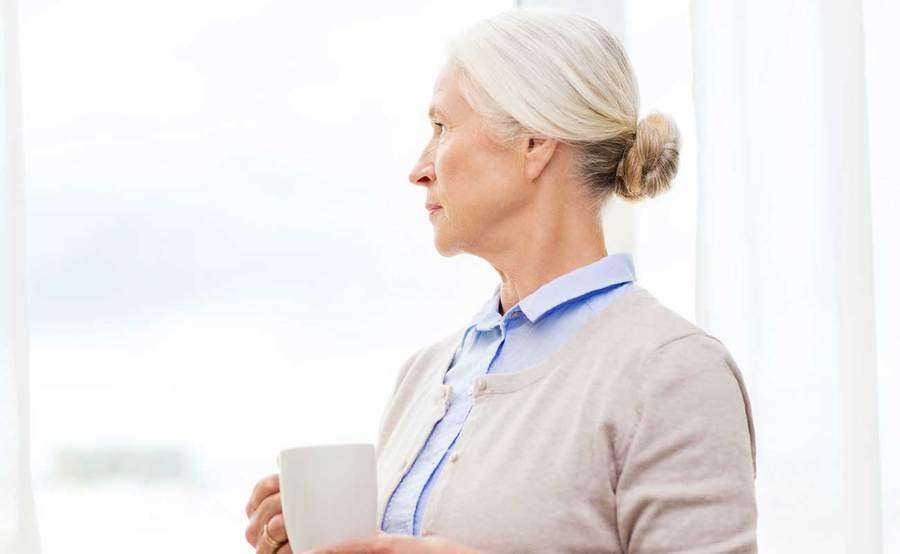 by Dr. Rodrigo Munoz, Psychiatry Specialist
May is National Mental Health Month — an opportunity to shed some light on an often-overlooked health problem among our senior citizens: depression.
Although common, depression is not a normal part of the aging process. We have an epidemic of depression in older people — more than 6 million Americans 65 and older suffer from depression — but only 10 percent are treated for it. As a psychiatrist, that's distressing.
My patients often are ashamed of their depression, and therefore keep it to themselves. This is very dangerous because depression reduces life expectancy, creates other health problems and can even lead to suicide.
Depression triggers for senior citizens
As our seniors live longer, they often find themselves ill prepared for life beyond age 80. Most retirees had saved for a 10-15 year retirement. Now, we have large numbers of seniors living to age 90 and beyond. Many of our seniors — nearly one third of seniors in San Diego County — live on $1,000 a month or less. Financial concerns and fear of becoming a burden on family can trigger depression.
Another cause is declining physical health. A diagnosis of a serious illness can often trigger depression. Some estimates indicate that at least 40 percent of patients with heart disease, stroke, diabetes and cancer also suffer from depression. If there's a family history of depression, then the patient is at higher risk. Others become despondent with fears of being abandoned, being in pain or subjected to indignities.
The best prevention is early detection. Many depressions start gradually and are revealed through symptoms such as lack of sleep, lack of appetite or difficulty making decisions.
In older people, treatment is challenged by the stigma an older generation attaches to mental illness. Many believe it will never happen to them and that it happens to only a very few people. In fact, half of all families in this country are affected by depression.
Often, seniors have the misperception that counseling and psychotherapy means talking about personal issues in their past. In fact, most psychotherapy sessions deal with the here and now and help patients deal with people and situations in their daily lives. It is one of the most effective treatments for depression. There also are a variety of medications available to treat depression.
Most cases of depression are treated on an outpatient basis. There are programs that allow seniors to come once or twice a week where they discover that they are not alone. Group therapy allows them to see that others not only have the same problems, but they have conquered them. Just talking with others makes a big difference.
Scripps Mercy Generations Program
Scripps Mercy Hospital also offers a Generations Program that addresses the medical and mental health needs of elders and helps older people stay active and engaged in life. For families, it is important to engage your older relatives on a regular basis. Call them. Ask for their opinion. Include them in family activities and outings.
If you notice the symptoms of depression mentioned earlier — either in yourself or in a parent, grandparent of loved one — encourage them to see a doctor. Depression doesn't have to be a fact of life for older people.
This Scripps Health and Wellness tip was provided by Rodrigo Munoz, M.D., chief of Behavioral Health, Scripps Mercy Hospital