Women's Health Fact Sheet
Situational depression is a rising concern among today's women executives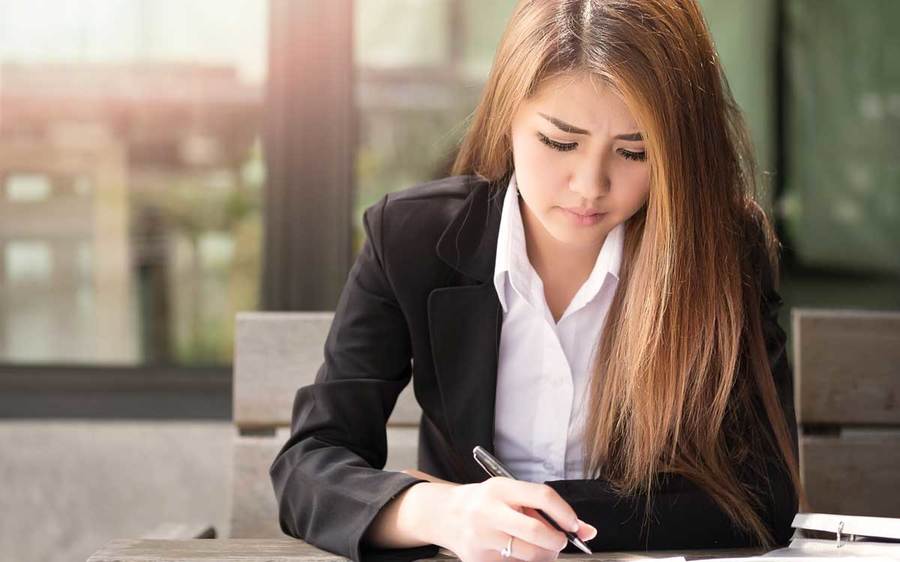 As stress factors swell to include a fear of safety and an increased anxiety over the well-being of their families, more women are interested in total health and work/life balance, says Linda Thompson, MD, a physician the Scripps Center for Executive Health.
In response, the Center for Executive Health will now include a test that registers anxiety and depression for every patient. The assessment detects the states of depression and anxiety, clearing the way for effective treatment.
"Women are saying that they feel so rotten, something must be wrong, but they're not sure what it is," Thompson says. "Their primary complaint is that they don't have any energy."
She added that locating the root of the problem takes time — something not always available with a routine physical when a doctor or physician's assistant spends an average of 15 to 20 minutes with a patient.
Identifying stress, anxiety and depression
At Scripps Center for Executive Health, an executive physical takes an aggressive approach to preventative medicine with a team of 15 doctors and healthcare professionals assigned to every patient. Only 10 patients are seen per day, so doctors have ample time to spend with patients.
Nicole Friedman, Ph.D. and clinical health psychologist with Scripps Center for Executive Health, says that taking time to understand the patient's concerns and get to the cause of the stress is vital, adding that most women first need a confirmation that they're not losing their sanity.
"Women are not trained to handle all the kinds of stress we're dealing with today," she said. "Once women feel a sense of awareness, there is a relief and validation that opens the doors to cope with the stress."
Managing stress in daily life
These overloads of stress can exacerbate health problems already facing the busy woman executive today, including osteoporosis, heart disease and menopause. And now, women are dealing with stress from brand new sources, Thompson explains.
"Executive women, handling the stress of today's executive world, are also coping with college-age children who are buckling under the weight of their stress," she said. "Women are trying to hold everyone in the family together, in addition to trying to achieve a work/life balance. This leaves them wondering 'What's it all about?'"
An executive physical at Scripps Center for Executive Health addresses the whole person, including elements such as stress management, nutrition, psychological and physiological factors and mind-body relationships that affect overall health. Working with each patient, the healthcare team creates a customized plan for optimal health.
Potential signs of depression
Fatigue
Insomnia
Gastrointestinal symptoms
Multiple diffuse symptoms
Weight loss/weight gain
Persistent sad, "empty" or anxious mood
Loss of interest or pleasure in ordinary activities
Difficulty concentrating, remembering and making decisions
Feelings of hopelessness, pessimism
Feelings of guilt, worthlessness, helplessness
Thoughts of death or suicide; suicide attempts
Irritability
Excessive crying
Chronic aches and pains, including headaches
Scripps Center for Executive Health provides the most comprehensive, whole-person, physical examination in the West. For more than 20 years, the medical team at Scripps has been able to detect disease and illness in its earliest stages, allowing for high recovery rates. It is an aggressive approach to preventative medicine with state-of-the-art equipment and leading edge techniques.