Take Two Aspirins and Build A Better Business
A grass roots approach to growing a healthier company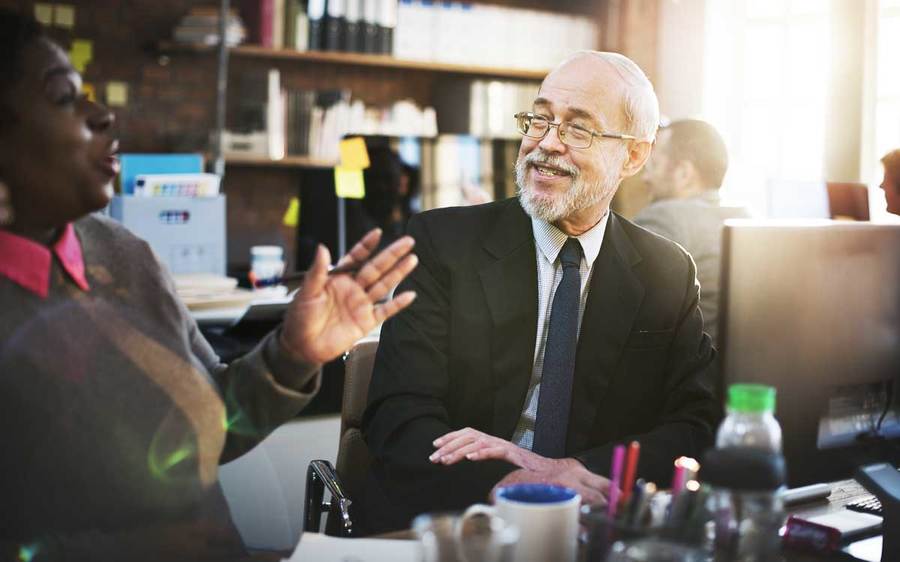 Just as a fine meal depends on quality ingredients, successful companies thrive when their top decision-makers are in great health — and that includes a holistic understanding of what it means to be truly healthy.
"A wellness approach dictates that we focus on weight, and of course, diet, exercise, and relaxation strategies to more fully control this 'end state' of affairs," said Gene Ondrusek, psychologist with the Scripps Center for Executive Health. "In the world of holistic health care, there is an admitted concern over the whole person, with interventions aimed at all aspects of a person's health, from those that are preventive to those that are curative."
Understanding stress at the executive level
At the Scripps Center for Executive Health, this process is being extended even further than that, as we understand more and more about the factors that ultimately impact our client's health and overall quality of life, said Laura Johnson, Executive Director.
"It is understood that our typical clients are essentially healthy, but in order to keep them that way and ideally increase their overall sense of well being (which is, of course, more than just the absence of symptoms or disease), we endeavor to offer more," Johnson said. "And this is taking the standard interventions of simple healthy living, with diet, exercise and relaxation one step further."
Studies show that more than three quarters of visits to physicians are due to stress-related symptoms, with another large component of complaints being attributed to depression or anxiety-related problems.
When examining the stressor executives face, work pressures, management abilities, and the constant and changing demands of leading and managing are major factors, Ondrusek said.
Moreover, he adds, it is also clear from research that the components involved in executive derailment and failure revolves around interpersonal problems and "working and playing well with others."
Personal and professional development
Scripps CEH prides itself on integrating all the components that contribute to overall health, offering services that focus on these crucial aspects of an executive's life.
With executive coaching from our staff of expertly trained professionals, managers and leaders can better address stress-related issues derived from the increasingly complex and changing workplace.
As part of an Executive Physical at Scripps CEH, executives are given the tools to develop themselves and become more effective, both personally and professionally.
"Just as a fitness coach prods and pushes clients to get into better physical shape, the executive coach prods and pushes executives to become more effective leaders, broaden their skills, and tackle personal and managerial challenges, while at the same time, preserving and enhancing a balanced lifestyle," Ondrusek said. "This is the essence of stress management. As you move closer and closer to the true source of stress, you learn to eliminate it or mitigate it, and then downstream, you benefit both physically and mentally."
And, in a strategy to treat a client's whole health, the Scripps Center for Executive Health strives to offer the complete package, Johnson said.
Scripps: A global destination for executive health
Since 1981, executives from around the world have traveled to this La Jolla-based center for this top-to-bottom examination, notably one of the most comprehensive in the country.
Diagnostic tests, age and gender appropriate, address an individual's risks based on their heredity as well as their lifestyle. The daylong evaluation can cost up to $2,000, and while most health insurance plans don't cover this expense, these types of annual exams have proven to be well worth the price for business executives because of their efficiency, convenience and more aggressive approach to tests and assessments.
Every patient receives an oral report on their results within 24 hours, and a bound, written report is sent soon after for personal medical files. Individualized exercise and nutrition plans are developed with an eye toward the busy professional.
The program also includes help with weight management, stress management and illness prevention, as well as the use of vitamin supplements and mind-body relaxation techniques.
Finally, a Swedish or sports massage ends the day so executives can feel revitalized and rehabilitated, armed with a plan for achieving greater success through optimum health.
We welcome you to tour Scripps Center for Executive Health facility in La Jolla. You'll be able to see for yourself how Scripps excels in providing the most comprehensive physical exam and advice.