Who Can You See When the Doctor Isn't In?
Nurse Practitioners and Physician Assistants provide accessible, quality care for routine ailments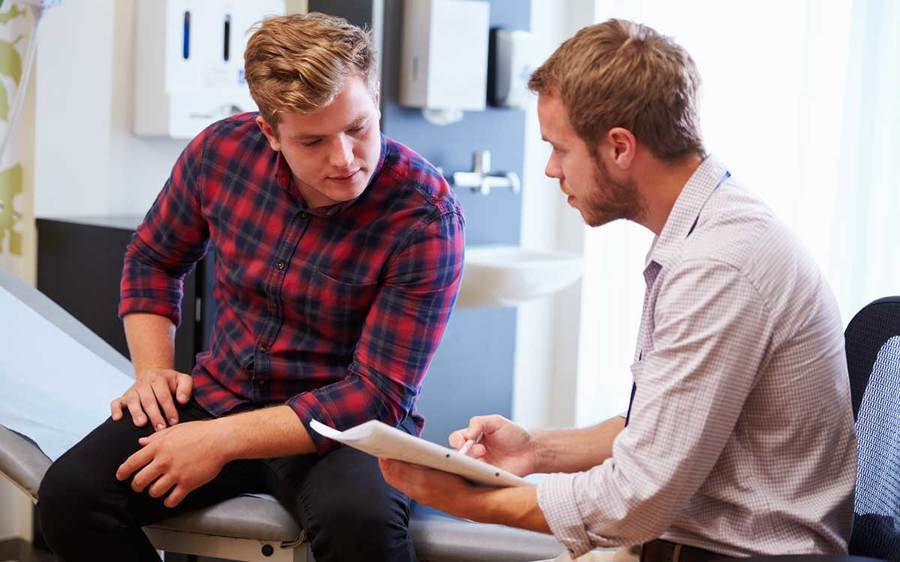 by G. Ryan Dominguez, MD
Envision this scenario — the cough you've had for more than a week isn't getting any better, and your throat is starting to ache. But when you call your doctor's office for an appointment, the news isn't good.
"Dr. Jones is booked solid for the next three weeks. Would you like to see the Nurse Practitioner instead? We can get you in tomorrow morning."
Would you? Just what is a Nurse Practitioner anyway — and can he or she really care for you as well as your doctor?
In most cases, the answer is yes. Over the past few years, Nurse Practitioners (NPs) and Physician Assistants (PAs) have taken on increasingly growing roles in physicians' offices.
In contrast to a nurse or medical assistant, who will take your weight and blood pressure and prepare you to see the doctor, NPs and PAs can actually examine and treat you.
Nurse Practitioner roles and responsibilities
Both NPs and PAs are medical professionals who have completed specific educational and training programs that qualify them to provide many of the same general care services as physicians, such as:
Conducting physical exams
Diagnosing and treating common routine and acute illnesses
Ordering and interpreting laboratory tests and X-rays
Writing prescriptions
Known as "mid-level" providers, they work under the supervision of a physician.
The evolution of an important health care role
NPs and PAs made their debut in the mid-1960s in response to a nationwide shortage of primary care physicians. The University of Colorado's School of Nursing developed the first NP Program, and others spread across the country, enabling experienced nurses to provide basic health care to underserved groups.
Similarly, the Duke University Medical Center in North Carolina initiated a physician assistant program in 1965; the first class consisted of Navy corpsmen who had received extensive medical training in the military. Since then, the numbers of NPs and PAs have steadily increased.
Understanding the NP role
Although their roles are fairly similar, NPs and PAs have some differences in background and training. NP programs are master's level programs, and all applicants must be registered nurses (RNs) before they can complete the graduate-level education and clinical training leading to the NP degree.
In addition to providing general care, NPs generally play a greater role in patient education and counseling than PAs, with an emphasis on illness prevention and staying well. Many NPs specialize in areas such as women's health, pediatrics or acute care.
Understanding the PA role
PA education programs range from two-year certification programs to bachelor's and master's degrees. To become a licensed physician assistant, candidates must meet the entrance requirements of a two-year accredited PA program.
Although a background in medicine or nursing is not usually required to enter a formal training program, many candidates have had some previous health care experience.
In addition to classroom and laboratory instruction in the basic medical sciences, PAs complete clinical rotations in areas such as primary care, surgery, pediatrics and emergency medicine. The designation of PA-C, or physician assistant-certified, indicates that the PA has completed certification by the National Commission on Certification of Physician Assistants.
Like NPs, many PAs pursue additional education in order to specialize in a specific area.
Determining appropriate care for your condition
So how do you know whether to see the doctor or a mid-level provider? When you are faced with the choice of seeing an NP or PA soon or waiting several weeks for the physician, it's generally better to get in and be seen.
For coughs, earaches, rashes and other "routine" ailments, it's fine to see a mid-level provider. Even if your problem does turn out to be something more serious, both NPs and PAs work under the supervision of your physician and will discuss your care with him or her.
Most of the time, the physician will be in the office during your appointment and can be consulted right away. If not, the PA or NP will make sure he or she is aware of your condition and proper actions are taken to provide the care you need.
This Scripps Health and Wellness tip provided by G. Ryan Dominguez, MD, Scripps Memorial Hospital La Jolla.