Strength and Determination Helped Dodgers Manager Beat Cancer
Dave Roberts credited family, friends and Scripps caregivers for his recovery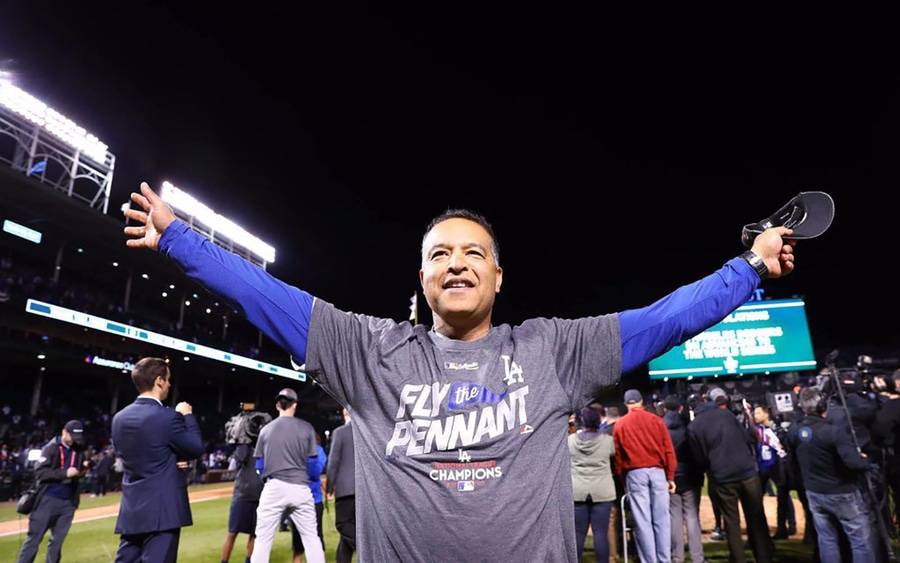 Los Angeles Dodgers manager Dave Roberts is famous for sparking one of the most dramatic rallies in Major League Baseball history. 
His ninth-inning stolen base in the 2004 playoffs helped the Boston Red Sox stave off elimination and propelled the team to eight straight wins, culminating in its first World Series championship in 86 years.
Yet Roberts, who has guided the Dodgers to the 2017 World Series, says he has achieved his biggest comeback away from the diamond.
"I'll take beating cancer over any World Series or big stolen base," says Roberts. "Baseball is part of me, something I did. But my fight against cancer was real. It was about who I am as a husband, as a father and all the support I had. In the end, it was a good thing for my kids to see, a real life lesson."
Roberts was starting his first spring training as a San Diego Padres special assistant in 2010 when he was diagnosed with Hodgkin's lymphoma, a form of cancer that develops within the body's immune system.
Under the care of Scripps medical oncologist Dr. Dan Vicario, Roberts underwent aggressive treatments in San Diego and Boston, including four months of chemotherapy and three weeks of radiation therapy.
Dr. Vicario was inspired by Roberts' resolve and selflessness as a patient. "He never once asked 'why me,' but was more concerned with (wife) Tricia, (son) Cole and (daughter) Emmerson," Dr. Vicario says. "Dave took things day by day, flowing through the challenges with strength, dignity and determination."
Despite the debilitating effects of chemotherapy, Roberts returned to spring training in 2010 to coach the running game and outfield play. "I had to pick my spots between treatments, when I was feeling OK," says Roberts. "It was good to take my mind off the treatments and I think it gave our players a different perspective, too."
Roberts credits family, friends and caregivers for his recovery. "Dr. Vicario was my co-MVP, along with my wife," says Roberts. "He told us we'd get through this chapter and that he'd be there with us every step of the way."