So You Need a New Primary Care Doctor
Change of health plan or move may trigger need for new doctor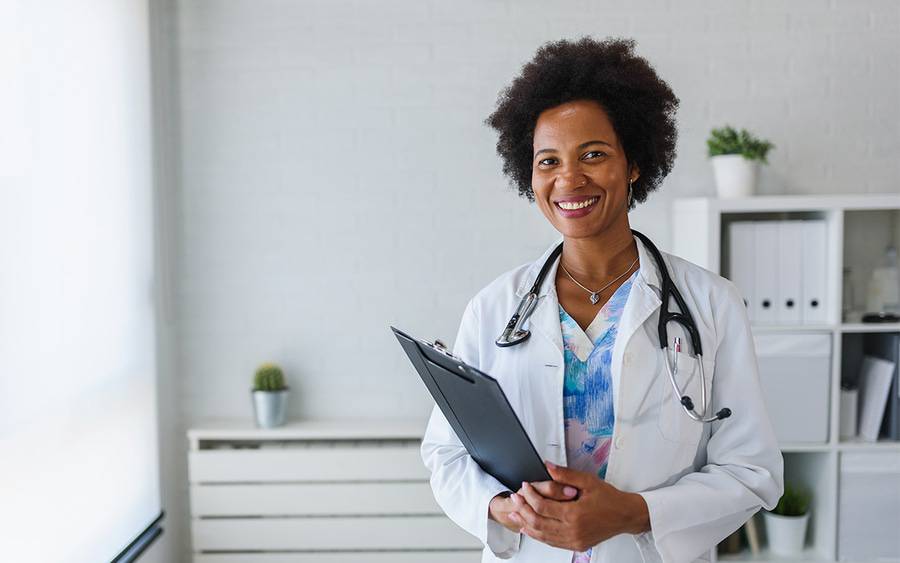 Change of health plan or move may trigger need for new doctor
On the day you select a new primary care physician, you are set to begin one of the most important relationships in your lifetime.
You may be looking for a new doctor if you've moved to a new city or state, changed jobs or health insurance plans or simply outgrown your previous doctor.
Your choice for a new doctor should be one that is based on your needs. Primary care is often your first point of contact for medical needs, especially for non-emergencies. More than half of all physician office visits are made to primary care physicians.
Many primary care visits are for wellness checks or physical exams, which are a good time to get to know your doctor better and discuss your overall health. A good, strong physician and patient relationship relies on open, honest two-way communication.
"If I could tell my future patients one thing, it would be that I need their help to take good care of them," says Amy Magnuson, MD, a family medicine physician at Scripps Coastal Medical Center Jefferson in Oceanside. "Take advantage of the annual checkup, because that's how we get to know you and understand your unique history, needs and concerns."
What are types of primary care physicians?
Pediatricians focus solely on caring for infants and children, guiding and supporting them through immunizations, illnesses and injuries until they reach the end of adolescence, somewhere between the ages of 14 and 18.
Family medicine physicians are the generalists of medicine, trained to treat the entire family, from newborns to grandparents. They receive some training in both pediatrics and obstetrics (women's health) during their education and can provide routine care for patients of all ages.
Internal medicine physicians specialize in prevention, diagnosis and treatment of diseases in adults. They are vital in helping patients manage chronic conditions.
An internal medicine physician may choose to remain a generalist, or to further specialize in a sub-specialty, ranging from cardiology to sleep and sports medicine.
Obstetrician-Gynecologist
Many women of child-bearing age rely on their OB-GYN for routine screenings and care.
OB-GYNs specialize in fertility, childbirth and female health issues.
Geriatricians provide care for older patients exclusively (age 60 and older) and are specially trained in the diseases and disorders associated with age.
What to look for in a new primary care doctor
Your ability to communicate effectively with a primary care physician is important. As you select a new physician, consider their qualifications and experience and even their style of communication.
Consider whether age, gender, language or culture differences might affect what you choose to share with your doctor.
Sometimes women are more comfortable seeing women and men confide more in other men. Removing generational and language barriers can help improve communication.
What to bring to first doctor visit
Before your first visit with a new physician, gather your medical records from your previous doctor and bring them to your new provider. To help your new partner in health get up to speed quickly, bring a folder containing accurate and complete lists of:
Prior immunizations and dates
Results of health screenings from past several years
Previous abnormal test results, surgeries and medical procedures you've undergone
Current medications and supplements you take
To help make sure you've heard and understood your new doctor's advice, repeat back what they've said and make notes on important points. Bring along a family member if helpful or use your smartphone to record important directions and advice.
Remember to cover as much as you can during your first visit and that this is the beginning of a long journey together.
"By all means, I want my new patient to come in with a list of questions and concerns," says Dr. Magnuson. "We may not have time to cover everything in one visit. But we can prioritize together and make follow-up appointments to make sure we cover everything."