Convincing the Man in Your Life to Get a Checkup
Why men fall short when it comes to managing their health and ways you can help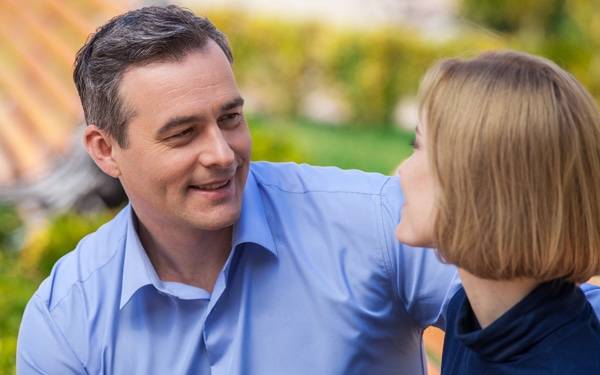 Why men fall short when it comes to managing their health and ways you can help
Too busy, too tired, no need to go — you may hear all of these excuses and more from the man in your life when you ask him about going to the doctor. Whatever the reason, men sometimes fall short when it comes to managing their health.
According to the American Academy of Family Physicians, more than one out of four men wait as long as possible before going to see a doctor when they feel sick, are in pain or are concerned about their health.
On the other hand, women typically begin to see a doctor regularly at an early age — to talk about contraception, menstruation and pregnancy needs — so they become used to talking candidly with their doctor and making preventive care part of their lives.
"Because they have a greater need for preventive care, women become very comfortable with navigating the medical system," says Thomas Carter, MD, an internal medicine specialist at Scripps Clinic, Torrey Pines. "Men, however, often end up in middle age with a lack of familiarity with the health care system because they don't usually need to visit the doctor as often."
If you need a little help getting the man in your life to see the value in an occasional visit to the doctor, here are a few tips:
Make it easy
Schedule an appointment with a doctor you trust and whom you think would be a good fit. Try to make it at a convenient time and offer to go with him if he wants. "Men will often say they simply do not have the time to find a doctor and make an appointment," says Dr. Carter. "If you help him with that first step he can start to establish a relationship and may be more likely to schedule an appointment on his own in the future."
Be prepared
Help him develop a list of questions he wants answered, along with any symptoms he's experiencing, his own medical history and family's medical history. Let him know he should also expect to talk honestly about his lifestyle including diet, exercise, sleeping habits, smoking and alcohol consumption. Discussing those lifestyle habits with him ahead of time may help him feel more comfortable opening up to the doctor.
Give him a good reason to go
Sometimes, men are often reluctant to take time away from their careers and family to look into their own health. Often, they will come around when the argument is made that keeping him healthy is a priority for you or your family, especially if health issues like diabetes, cancer, heart disease or stroke run in his family.
It is also important to know that some health conditions can go unnoticed. For example, high blood pressure, high cholesterol or prostate problems may not produce significant symptoms, but could require treatment.
Use a common-sense approach
Let him know that putting off a doctor visit until he is in pain or at an advanced stage of a disease may make treating his condition more difficult or costly.
What to avoid
Don't nag him and avoid speaking for him during a visit. Trust is the key to an effective doctor-patient relationship, and he needs to be the one who establishes the relationship with his doctor. This is his visit, so don't try and talk with his doctor about your concerns without him.
"It is common for men to avoid the doctor," says Dr. Carter. "But patience, understanding and talking about it rationally will get his foot in the door. Once he is there, his doctor can start to build a strong relationship and allay fears."
Health screenings for men
Having regular exams can help detect diseases and conditions at their earliest stages, when they are most treatable. This men's health infographic (PDF, 540 KB), produced in collaboration with internal medicine specialist David LaVine, MD at Scripps Clinic, highlights 10 health screenings your doctor may recommend.