I Want to Live – I Choose to Survive Cancer
Diagnosed with ovarian cancer, Scripps Health patient Pamela Underwood adopted a holistic approach to health and healing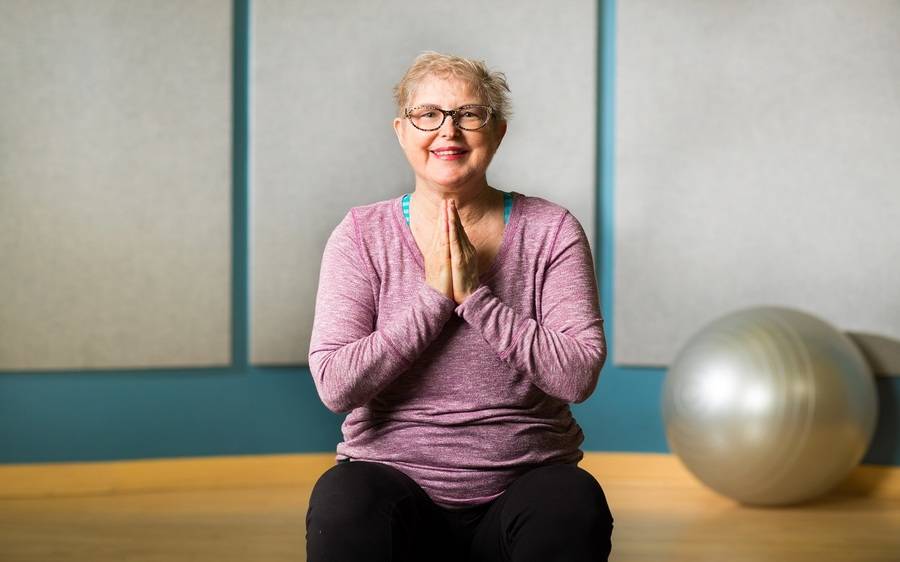 Talking to Pamela Underwood, you wouldn't immediately know she had terminal cancer. Her attitude is positive. She looks for the silver lining in every cloud. Pamela's tone is light and her message is clear. She wants to live — and she does everything she can to survive.
Diagnosed in the summer of 2013 with stage 4 ovarian cancer, Pamela could have chosen to listen to the odds. Instead, she told her surgeons to do whatever they had to in order to get rid of the cancer. Then she found David Leopold, MD, at the Scripps Center for Integrative Medicine.
Adopting healthier lifestyle changes
While she credits the conventional treatments provided by her surgeons and oncologists in helping her get past her initially grim diagnosis, Pamela says that Dr. Leopold has helped her survive.
She first met Dr. Leopold in October 2013, while undergoing chemotherapy. He offered her a number of recommendations that she believes have made a big impact on her health and her life.
Some, like changes in diet, Pamela implemented right away. She had been a junk-food junkie and immediately chose to modify what she ate.
"I knew it was a life-or-death situation, so even though it was hard, there was no way I wasn't going to do it," Pamela says.
Other suggestions, such as acupuncture, walking, restorative yoga and natural supplements, waited until her chemotherapy was complete.
Implementing integrative therapies
By June, Pamela had no evidence of cancer in her body. Unfortunately, her cancer metastasized to her liver, lungs and bones a year later.
This time, she continued with the integrative therapies learned from Dr. Leopold. Through chemo and radiation, Pamela did yoga, acupuncture, meditation and massage. She followed an anti-inflammatory diet, exercised, took naps, saw a therapist and attended a support group.
Pamela firmly believes in the mind-body connection and thinks a positive attitude is critical to health and healing. She says diet and exercise are the most important changes she made. Stress reduction was another key element of her recovery.
"Nearly three years ago, I sat face-to-face with a doctor who told me I had six months to live," explains Pamela. "I told her that I needed to hear what I could do to survive. So I changed oncologists because we clearly weren't on the same page. Fortunately, I also found Dr. Leopold. He has provided me with the tools I need to keep moving forward."