Pacific Coast Women's Health Medical Group Joins Scripps Coastal Medical Group
Encinitas-based physicians will move to Santa Fe Drive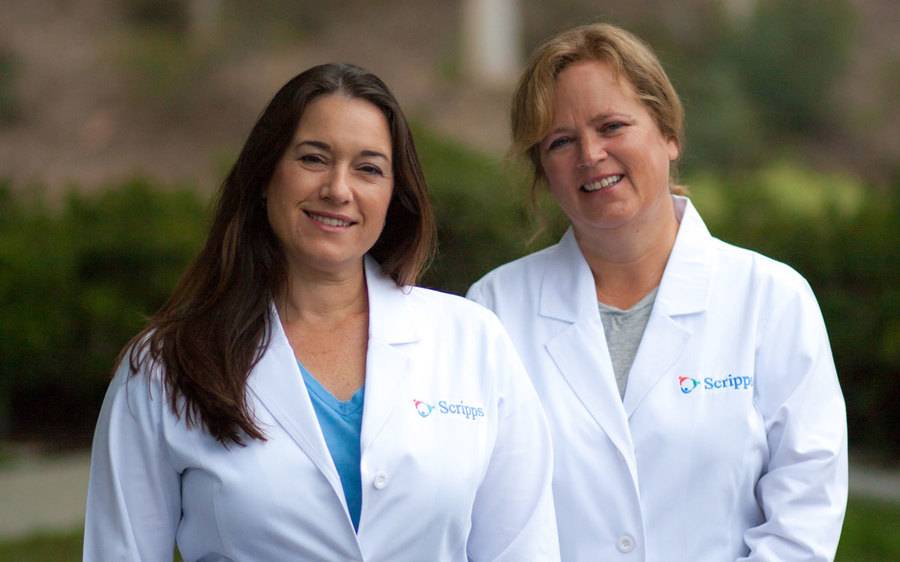 Encinitas-based physicians will move to Santa Fe Drive
The physicians of Pacific Coast Women's Health Medical Group have joined Scripps Coastal Medical Group in an agreement completed today. The obstetrics and gynecology group will relocate to 320 Santa Fe Drive, Suite 300 and operate as part of Scripps Coastal Medical Center Encinitas.
"We are pleased to welcome this highly respected women's health group to the Scripps Coastal family," said Kevin Hirsch, MD, president of Scripps Coastal Medical Group. "The physicians and staff have a reputation for providing high-quality, personalized care and that level of attention will continue, along with enhanced access to the Scripps Health network."
The physicians joining Scripps Coastal Medical Group are Michele Gerber, MD, and Tricia Enyedy Rambur, MD. The group includes nurse midwife Kelly Engstrom.
By becoming part of Scripps Coastal Medical Group, they join 159 physicians practicing family medicine, internal medicine, obstetrics and gynecology, pediatrics and physical rehabilitation at 12 Scripps Coastal Medical Center locations throughout San Diego County.
Scripps Health has acquired the assets of Pacific Coast Women's Health Medical Group and the practice's employees are now employed by Scripps Health. Patients of Pacific Coast Women's Health Medical Group will see no change in access to their personal physicians.
"We have worked closely with Scripps Health for many years and we are proud to join Scripps Coastal Medical Group," said Dr. Gerber. "We look forward to offering our patients even greater access to the excellent patient care services offered at Scripps."
The women's health group provides comprehensive care to women at every stage of life, from pregnancy to menopause. Each physician is board-certified with the American Board of Obstetrics and Gynecology and is a fellow of the American Congress of Obstetricians and Gynecologists. The physicians are on staff at Scripps Memorial Hospital Encinitas.
Learn more about Scripps Health, a nonprofit integrated health system in San Diego, Calif.