Mark Sherman Elected Chief of Staff at Scripps Memorial Hospital La Jolla
General surgeon to lead 1,046-member physician staff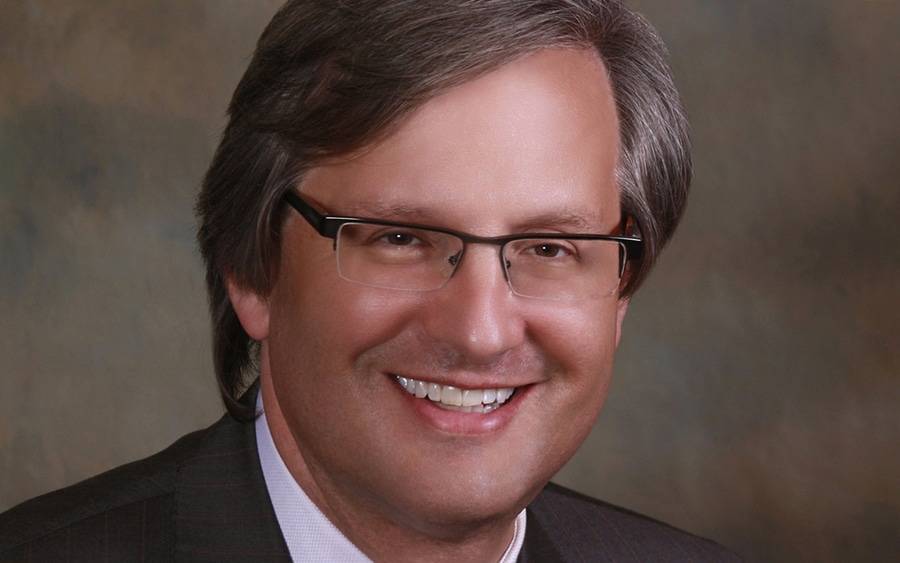 General surgeon to lead 1,046-member physician staff
LA JOLLA, Calif. – The physicians at Scripps Memorial Hospital La Jolla have elected general surgeon Mark Sherman, MD, as the new chief of staff of the 432-bed campus, which includes the Prebys Cardiovascular Institute. Dr. Sherman took over as head of the 1,046-member physician team on Jan. 1.
During his two-year term, Dr. Sherman will serve as medical staff liaison to Scripps La Jolla's administrative staff and Scripps Health's board of directors. He will play a key role in driving continuous quality improvement in the delivery of health care services to the more than 117,000 patients cared for each year at the hospital.
He succeeds outgoing Chief of Staff Richard Unger, M.D.
"Dr. Sherman brings strong leadership and communication skills to his new position," said Carl Etter, Scripps Health senior vice president and regional chief executive for Scripps hospitals in North County. "He will continue his passionate support for his colleagues and the world-class care that they deliver to patients every day. We are fortunate to have such a skilled surgeon and physician leader at the helm of the Scripps La Jolla medical staff."
Streamlining, collaboration are priorities
As chief of staff, Dr. Sherman plans to focus his efforts on increasing cooperation between physicians and administrators as part of a broader drive at Scripps to reduce the cost of care while maintaining a high level of quality and improving the patient experience.
"Medicine is incredibly complex," Dr. Sherman said. "We tend to focus on bottom-line results, but underlying that are the finer details that drive how patients feel about the care they receive. We are facing major changes in the world of health care, and that requires physicians to be more open and flexible.
"It is an honor to be chosen by my colleagues to lead the world-class medical staff that we have at La Jolla and to follow in the footsteps of Dr. Unger and the other distinguished chiefs of staff who came before him," Dr. Sherman said. "We are in an era of dramatic change in health care, and that requires physicians to be more open and flexible than we have been in the past. I am committed to Scripps Health's systemwide effort to reduce costs, build on the high quality we've already achieved and make sure patients receive an exceptional experience when they visit our facilities."
Medical staff member since 1994
Dr. Sherman has been a member of the medical staff at Scripps La Jolla since 1994 and has held numerous medical staff leadership positions including chief of the general surgery section and chairman of the department of surgery. He also served six years as a member of the Scripps Health Board of Trustees.
He received his undergraduate degree from Stanford University, and his medical degree from the University of California, San Diego, where he also completed his residency. He is certified by the American Board of Surgery.
Dr. Sherman's medical interests include minimally invasive surgery, cancer surgery and endocrine surgery.
Born in Englewood, New Jersey, Dr. Sherman was raised in Southern California and now lives with his wife in Sorrento Valley. The couple has three grown children and one granddaughter.
Dr. Sherman is an avid traveler, having taken trips to some of the world's most heralded locations including the Nile Valley in Egypt, Angel Falls in Venezuela, Petra in Jordan and Machu Picchu in Peru. On his next big trip, scheduled for this summer, Dr. Sherman plans to join his father on a Russian icebreaker ship as they sail to the North Pole to celebrate his father's 82nd birthday.
Learn more about Scripps Health, a nonprofit integrated health system in San Diego, Calif.