Scripps Dermatologist Receives National Volunteer Award
National Psoriasis Foundation honors Dr. Erik O. Gilbertson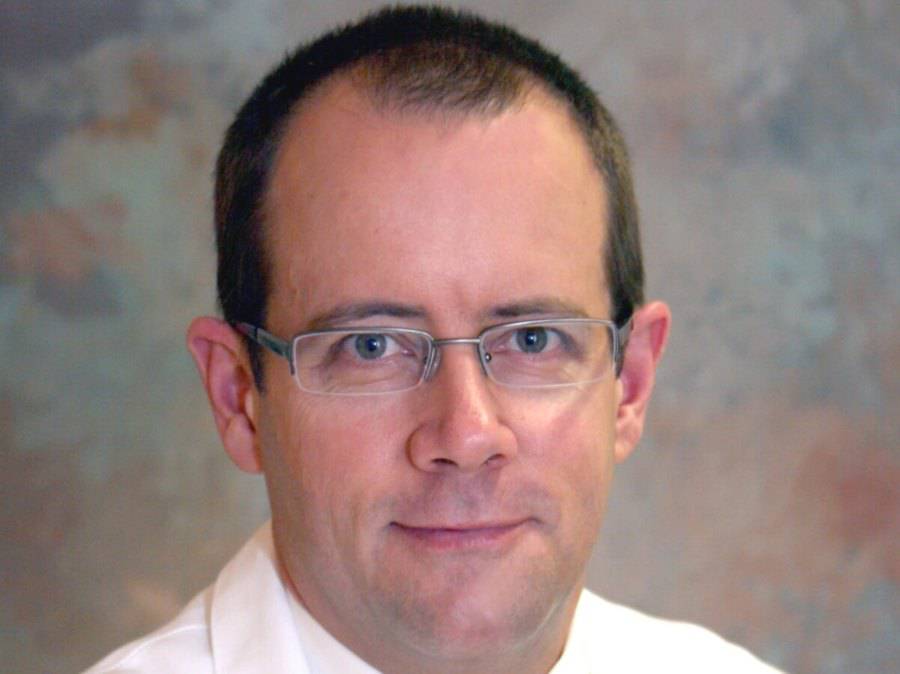 National Psoriasis Foundation honors Dr. Erik O. Gilbertson
Erik O. Gilbertson, MD, head of the division of dermatology at Scripps Clinic, has received the Health Professional Volunteer of the Year award from the National Psoriasis Foundation (NPF).
The NPF recognized Dr. Gilbertson for his outstanding work in helping psoriatic patients achieve better health outcomes, as well as for supporting the search for a cure for psoriasis. He was nominated by patients and colleagues and selected by a committee of NPF medical board members.
A resident of Del Cerro, Dr. Gilbertson received the honor at a special NPF reception held in conjunction with the American Academy of Dermatology's annual meeting in San Diego earlier this month.
NPF service contributions
Dr. Gilbertson has volunteered with the NPF for the past 22 years. His service includes speaking at free NPF educational events such as More Than Skin Deep, where patients can learn about the latest research and treatment options.
Fluent in Spanish, Dr. Gilbertson has contributed to the development and translation of NPF patient literature in Spanish. He also participates in various NPF fundraising events that support research, helps secure event sponsorships and encourages other physicians to get involved with the foundation.
Clinical leadership
As chief of dermatology at Scripps Clinic Rancho San Diego, Dr. Gilbertson diagnoses and treats skin cancer, acne, psoriasis, eczema, vitiligo and other skin disorders. He is also actively involved in clinical research studies for new psoriasis treatments.
Dr. Gilbertson also serves as director of the San Diego Hansen's Disease (Leprosy) Clinic and is a past president of the San Diego Dermatological Society.
He earned his medical degree from the Northwestern University Feinberg School of Medicine. Dr. Gilbertson is board-certified by the American Board of Dermatology and is a fellow of the American Academy of Dermatology.
Learn more about Scripps Health, a nonprofit integrated health system in San Diego, Calif.