5 Things You Can Do Now to Prevent Diabetes Later
Prediabetes is often reversible, doesn't have to lead to diabetes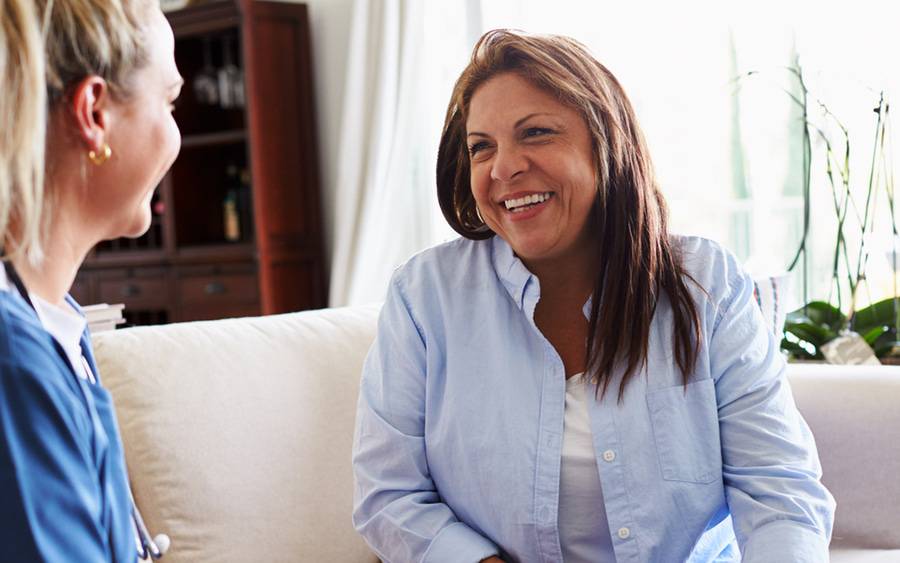 Prediabetes is often reversible, doesn't have to lead to diabetes
Your doctor says you have prediabetes. You breathe a sigh of relief that it's not diabetes, but then think: How worried should I be about prediabetes?
This question is relevant to millions of Americans since prediabetes can lead to type 2 diabetes, the most common form of this chronic disease.
More than 30 million people in the United States – 9.4 percent of the population – have diabetes, according to the Centers for Disease Control and Prevention (CDC). More than 84 million adults have prediabetes – which can increase a person's risk of not only type 2 diabetes, but also heart disease and stroke.
Having prediabetes means your blood glucose level is higher than normal, but not high enough to be diagnosed as diabetes. Unfortunately, most people who have prediabetes don't know they have the condition, according to the CDC. One reason is that the symptoms of prediabetes are subtle. Some people with prediabetes may have some of the symptoms of diabetes, including blurry vision, frequent urination or excessive fatigue.
"While there are no clear symptoms of prediabetes, damage can still be occurring to your eyes, heart and kidneys in subtle ways that can lead to long-term damage," said Athena Philis-Tsimikas, MD, an endocrinologist and corporate vice president of the Scripps Whittier Diabetes Institute.
The only way to know if you have prediabetes is through a blood test, which is why it is important to ask your primary care physician if you should be tested for diabetes.
If you are 45 or older, you should be tested for prediabetes. If you are younger than 45, you should be tested if you are overweight or obese and have other risk factors, including a family history of diabetes, an inactive lifestyle, high blood pressure, a history of diabetes during pregnancy (gestational diabetes) or a history of cardiovascular disease.
"The good news is that prediabetes can often be reversed. There is solid evidence that people who have prediabetes can reduce their risk of developing type 2 diabetes by adopting some simple lifestyle changes, including exercising more and eating healthier foods," Dr. Tsimikas said.
Without intervention, many people with prediabetes could develop type 2 diabetes within five years, according to the CDC.
Fortunately, there are five proven lifestyle changes that can help delay or prevent the onset of type 2 diabetes.
1. Maintain a healthy weight
Just a small weight loss can make a big difference. As little as a 5 percent weight loss changes the chemistry in your body, which can help bring down your sugar levels if you are at risk for prediabetes. 
2. Exercise to lower sugar levels
Exercise can help lower your blood sugar without medicines. It also reduces your risk of heart disease. Aim for at least 30 minutes of exercise at least five days a week. This can include brisk walking, riding a bicycle or swimming.
Enjoy healthy alternatives to fatty, sugary foods. This includes whole grains, lean proteins, low-fat dairy and plenty of fruits and vegetables.
4. Plan your meals and watch portion sizes
Tracking your daily food intake each day can help prevent or delay type 2 diabetes.
Follow the MyPlate nutrition guide published by the U.S. Department of Agriculture for planning meals: 30 percent grains, 40 percent vegetables, 10 percent fruits and 20 percent protein.
Long-term stress can cause long-term high blood glucose levels, according to the American Diabetes Association. You may be able to get rid of some stressors of life by trying something new, such as starting an exercise program or joining a sports team, starting a new hobby or learning a new craft.