5 Important Reasons to Get the New Shingles Vaccine
The new shingles vaccine is more effective and recommended for most people over 50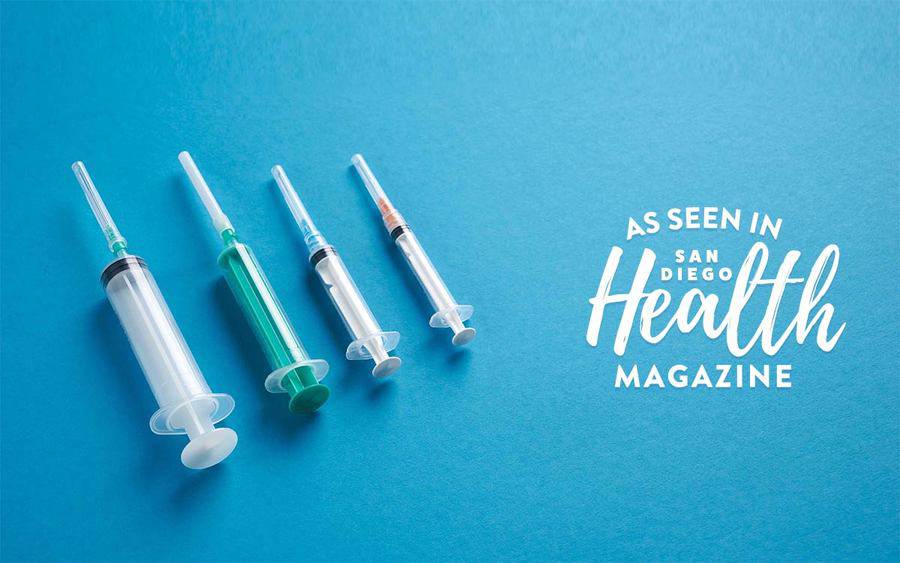 The new shingles vaccine is more effective and recommended for most people over 50
Shingles is extremely common. One in three adults will contract this painful rash, which is caused by the same virus as chicken pox. "It's extremely common, and the older you are when you get it, the more painful it tends to be," says Scripps Clinic family medicine physician Mark Shalauta, MD. The new vaccine is not only more effective than its predecessor, doctors think it will last significantly longer than the old vaccine's five-year protection.
The new shot protects earlier and longer than the old one
Shingrix is recommended at age 50, a full decade earlier than the old vaccine. It's 90 percent effective and retains more than 85 percent of its potency for four years, according to the Centers for Disease Control and Prevention. 
The older you are, the worse shingles gets
And the more likely you are to contract it. If you do come down with shingles even after being vaccinated, Shingrix may still decrease the severity of the pain. 
The shots can be more painful, but not nearly as bad as shingles
Shingrix requires two shots, scheduled two to six months apart. The shots tend to cause more arm pain and achiness than the old vaccine, but those effects only last a day or so. "That's nothing compared to the potential pain of shingles," Dr. Shalauta explains. 
Your old shingles vaccination may no longer be protecting you
It's not as urgent to get the new vaccine if you've had the old one within the past few years, since the old vaccine lasts about five years. But the longer it has been, the more important it is to get the new one.
This content appeared in San Diego Health, a publication in partnership between Scripps and San Diego Magazine that celebrates the healthy spirit of San Diego.