Scripps HealthExpress Walk-In Clinic Opens in Carmel Valley
Convenient health care offered on same-day, walk-in basis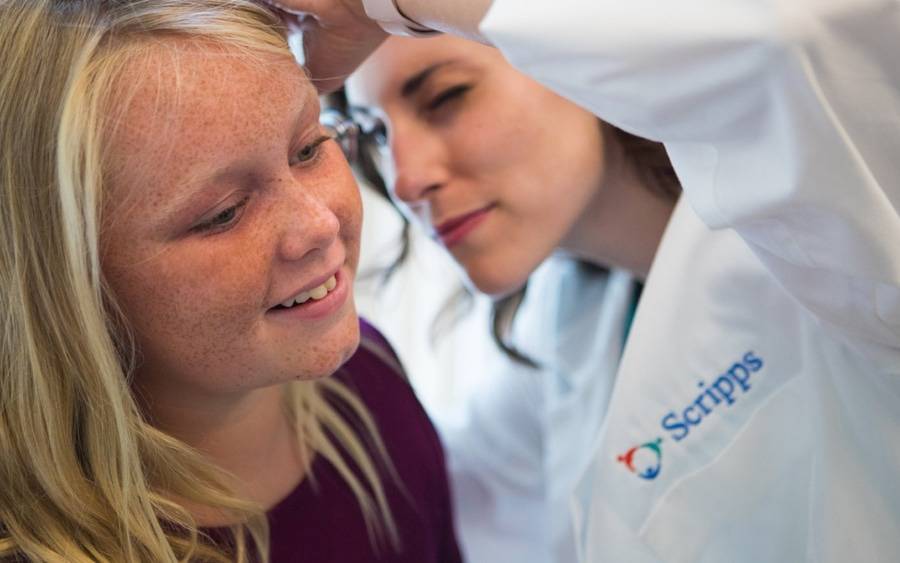 Convenient health care offered on same-day, walk-in basis
Scripps Health has announced the opening of a Scripps HealthExpress location for adults and pediatric patients at its existing Scripps Clinic Carmel Valley outpatient center. The opening is part of a major expansion of Scripps' walk-in, convenient care division.
The Carmel Valley HealthExpress site, located at 3811 Valley Centre Drive in San Diego, is open to all patients, not just current Scripps patients.
Hours run from 7 a.m. to 9 p.m., Monday through Friday, and from 8 a.m. to 5 p.m. on Saturday and Sunday. Additionally, convenient care for pediatric patients ages 3 months through 17 years is available at the location from 5 p.m. to 9 p.m., Monday through Friday, and from 8 a.m. to 5 p.m., on Saturday and Sunday.
Patients can call a new nurse triage line during those same hours for assistance in asking questions about their condition prior to visiting HealthExpress and to determine which course of care is most appropriate.
The Carmel Valley site is supervised by physicians from Scripps Clinic Medical Group, with care provided by pediatricians, nurse practitioners and physician assistants.
 "Scripps HealthExpress is designed to meet the needs of patients who are looking for the convenience of a same-day, walk-in clinic," said Siu Ming Geary, MD, an internal medicine specialist and vice president, primary care for Scripps Clinic Medical Group. "We aim to provide a high level of service that coordinates seamlessly with the care provided by patients' primary care doctors."
HealthExpress offers a wide variety of medical services for minor illnesses and injuries on a walk-in, same-day basis.
Services include:
• Care for flu-like symptoms, ear infections, sinus infections, urinary tract infections, skin conditions, bug bites and stings, and other minor conditions
• School (ages 12 and up), camp and sports physicals are available for $69 and for clearance purposes only (does not include annual preventive wellness exam). 
• Vaccinations for the flu, tetanus, pertussis, diphtheria and HPV
• Care for minor cuts, burns and wounds
• Point of care tests for blood sugar, pregnancy, strep and flu
"We know how much parents have to juggle these days, and that's part of the reason why we carved out special hours at the Carmel Valley HealthExpress for pediatric patients," said Erik Hogen, MD, chairman of the Scripps Clinic Department of Pediatrics. "No more scrambling at the last minute to get your child a physical exam for sports or camp. We can easily accommodate those and other needs on a same-day basis."
Accessing care at HealthExpress is easy. Patients can walk in, speak to a nurse by dialing 858-554-7439 or hold their place in line by visiting www.scrippshealthexpress.org.
HealthExpress accepts payment through most health insurance plans as well as by credit card, cash and check.
Additional HealthExpress locations will open at other Scripps outpatient locations across San Diego County over the next two months.
Learn more about Scripps Health, a nonprofit integrated health system in San Diego, Calif.