6 Tips to Prevent Injuries During Exercise
Scripps offers six simple strategies for working out safely and successfully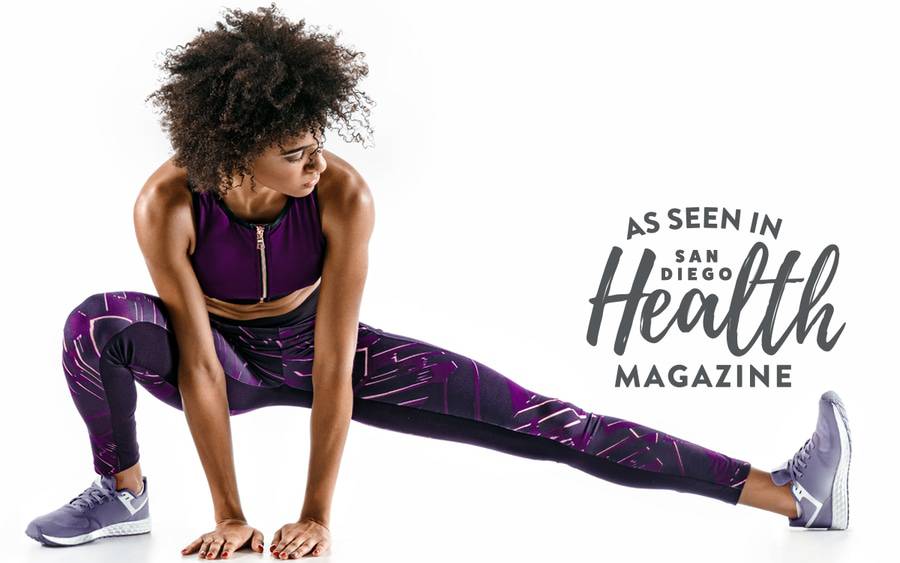 Scripps offers six simple strategies for working out safely and successfully
Exercise usually helps keep you out of the doctor's office — unless you hurt yourself in the process. Muscle strains and ligament sprains can happen to anyone, regardless of how fit you are. But taking a few minutes to warm up and cool down, or investing in protective workout gear, can help you avoid injuries and keep active.
Before you hit the trails or the treadmill, try these tips to stay in shape — and stay off the sidelines.
1. Start your exercise routine slowly
"The most important aspect of preventing injuries is gradual progression," says Cameron Barr, MD, a Scripps Clinic orthopedic surgeon with offices in Carmel Valley and Torrey Pines. "Be kind to yourself and take it slow. A lot of people might remember what they were like at a younger age and feel like they can get back to that level without moderation." Whether it's training for a marathon or jumping back onto the basketball court, be mindful to slowly ramp up the intensity, especially if you're making a return after some couch time.
2. Warm up your lower extremities
Ankle sprains, fractures and Achilles tendon ruptures are among the most common injuries to the lower extremities. Dr. Barr adds that this is often due to going from zero to 100.
3. Stretch and strengthen your muscles
Stretching, strengthening and losing weight all contribute to staying injury free. Beware of twisting, pivoting or high-impact planting motions — all movements that can strain the feet and ankles. To get back up to speed, Dr. Barr recommends nonimpact exercises like stationary cycling, swimming or using an elliptical trainer.
Calf tightness can lead to injury. To counteract that, try heel drops: exercises where you stand on the edge of a step on your tiptoes and lower your heels down until your feet are flat.
5. Keep your hips, shoulders and neck in check
Warm up and start slowly to avoid injuries to the hip, shoulder and neck. Eat healthy, stay hydrated, wear shoes with good arch support and, perhaps most importantly, cross-train, says Brian Rebolledo, MD, an orthopedic surgeon and sports medicine specialist at Scripps Clinic Torrey Pines. "Giving your muscles a break from the same routine is good, and may help with fat-burning capabilities as well."
Gym-goers and athletes often suffer shoulder and biceps injuries. But hips and upper extremities can hurt at times even absent an injury. If something hurts, switch up your workout and give those muscles a rest. "Don't push through pain," Dr. Rebolledo says.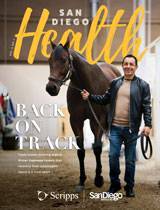 This content appeared in San Diego Health, a publication in partnership between Scripps and San Diego Magazine that celebrates the healthy spirit of San Diego.