Winning the Fight Against a Rare and Aggressive Cancer
Eli Hans found advanced treatments and compassionate support close to home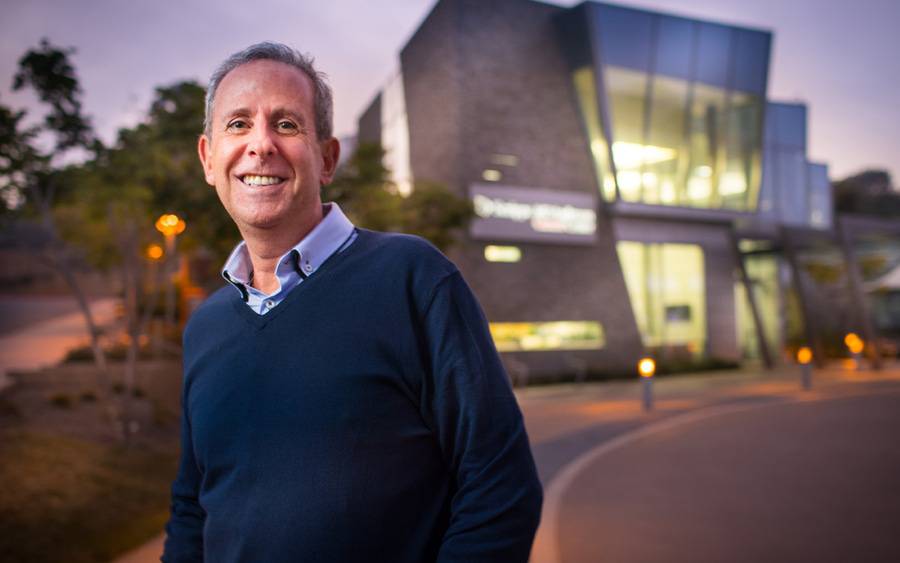 Eli Hans found advanced treatments and compassionate support close to home
Eli Hans first realized that something was not right with his health in 2014. The San Diego resident, who also spends time in the Mexican town of San Miguel de Allende, learned he might have a tumor while in Mexico. He returned to San Diego to seek care.
"I interviewed three oncologists at different hospitals," Hans says. "I was looking for a special human connection with the right doctor. I didn't want to be just a number or just another patient."
His doctor recommended Marin Xavier, MD, a hematologist and medical oncologist with Scripps MD Anderson Cancer Center. Though Hans met with her first and immediately felt he could trust her with his care, he also felt he needed to get other opinions. Ultimately, he came back to Dr. Xavier, who diagnosed Hans with anaplastic large cell lymphoma, a rare and aggressive form of cancer.
"When you hear you have cancer, your world immediately turns upside down. It's so overwhelming," he says. "You do research online and discover grim statistics and all kinds of contradictory information. But, I really trusted Dr. Xavier."
Advanced treatments and compassionate support
Hans's treatment plan involved a series of chemotherapy treatments, followed by several rounds of a targeted therapy that selectively targets tumor cells. Though he was not entirely comfortable with receiving chemotherapy, he trusted the expertise of his Scripps MD Anderson team. He reframed the idea of chemo by referring to it as "love juice" and asked the nurses at his infusion center to do the same.
"When you're not used to the hospital environment, it can all seem pretty intimidating and scary," he says. "But everybody was very kind and professional. I remember nurses or techs would hold my hand during a procedure. The nurses at the infusion center were amazing, and I sat in a comfortable chair next to a window with a beautiful view. It was a lot less scary than I had imagined."
Now cancer-free for over five years, Hans receives annual check-ups in San Diego with Dr. Xavier. He also formed lasting bonds with his infusion nurses and visits them whenever possible. "The last time some of them saw me I was bald and not feeling well," he says. "Now I'm feeling great, and I visit often to give them a hug."
Expert care close to home
Hans had considered going out of state for his cancer care, but says San Diego was the best choice. "Being able to get this care in San Diego was amazing. My family and friends are here so having their support was huge," he says. "I love that MD Anderson Cancer Center has partnered with Scripps Health."
Scripps MD Anderson takes a collaborative, multidisciplinary approach personalized to each patient, bringing together a comprehensive team of experts from all aspects of cancer care. Newly diagnosed patients are paired with specially trained oncology nurse navigators, who provide education, answer questions, serve as liaisons between patients and their care teams, connect patients with support groups and other resources, and more. 
Hans's cancer experience led him to offer similar support. As a certified cancer coach, he shares his healing journey with others who are newly diagnosed and guides them to "navigate through these rough waters" through nutritional support, coping skills to minimize overwhelm, and ways to maintain a positive attitude.
In 2018, Dr. Xavier asked Hans to be her partner in a ballroom dance fundraiser for the Leukemia and Lymphoma Society. They hired a choreographer and rehearsed their routine for three months. This wonderful experience helped to deepen their bond.
Hans is beyond grateful to his care team and especially to Dr. Xavier. "Dr. Xavier was exceptional at every turn," he says. "She always kept things positive. I never had a doubt we would get through this together."