LGBTQ+ Health Care Needs: What Are They?
Needs include access to mental health help, STI screenings, HIV medications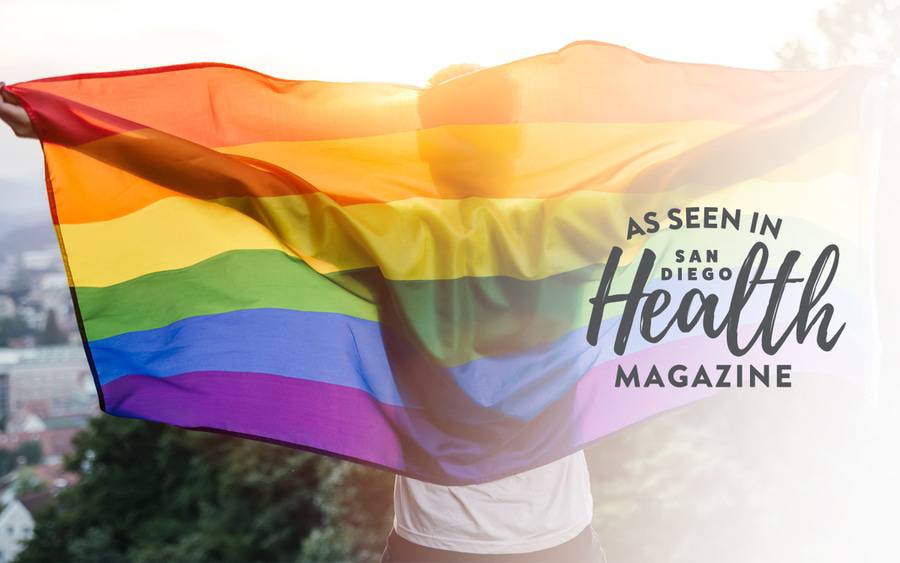 Needs include access to mental health help, STI screenings, HIV medications
When it comes to everyday health risks, cisgender heterosexual and LGBTQ+ communities share many of the same concerns. 
But there are some disparities that put the LGBTQ+ population at greater health risk, according to Brian Kim, MD, a family medicine physician and HIV specialist at Scripps Coastal Medical Center Hillcrest and Manish Champaneria, MD, a plastic surgeon specializing in transgender surgery at Scripps Clinic Del Mar.
While HIV and AIDS may come first to mind, other sexually transmitted infections (STIs) and concerns, such as increased cancer risks and mental health issues, call for a unique approach when it comes to the health care needs of LGBTQ+ patients.
"There are a lot of new treatments available to help us help our patients feel better and healthier from the inside out," Dr. Champaneria says.
LBGTQ+ mental health services
Above all, mental health is a major focus of care among LBGTQ+ individuals. Issues like anxiety, depression and gender dysphoria among transgender patients were already on the rise before the pandemic. They have only been exacerbated by a year of isolation and worry. 
"It's unfortunate that despite all the progress we've made, a lot of people still fear discrimination or rejection," Dr. Kim says. For transgender people, health care often takes a multidisciplinary approach.
For the gay and lesbian populations, Dr. Kim suggests being proactive about screening for specific cancers and STIs, as well as vaccinating for hepatitis A and B.
Dr. Champaneria stresses the importance of finding a doctor who understands the needs of LGBTQ+ patients and is open-minded to what they don't know. "It's important to seek care from someone you trust, with whom you can openly and honestly discuss your issues and concerns."
HIV continues to disproportionately impact certain members of the LGBTQ community. But there have been scientific advances that have made it easier to prevent and treat HIV.
Pre-exposure prophylaxis (PrEP) is a prescription drug that helps prevent HIV infection. 
Three facts about PrEP:
1. PrEP offers powerful protection
Studies have shown that, when taken consistently every day, PrEP reduces the risk of getting HIV from sex by 99 percent, and by 74 percent among those who use intravenous drugs. 
2. PrEP is different than PEP 
PrEP (preexposure prophylaxis) is for people who don't have HIV but are at risk of getting it. PEP (postexposure prophylaxis) is for those who don't have HIV but may have been exposed to it.
3. PrEP use is on the rise
From 2012 to 2016, the number of PrEP users increased by 880 percent, or from 8,768 users to 77,120.
This content appeared in San Diego Health, a publication in partnership between Scripps and San Diego Magazine that celebrates the healthy spirit of San Diego.